Electronics and electronic component manufacturing in India are on uptick. Thanks mainly to two factors; viz China losing its competitive advantage and secondly, the evolving ecosystem being created by the government to give a critical push to the sector. The government has announced an incentive package to the sector in late March this year. This was a follow up of the various measures that the government proposed in the last Budget. It is important to note that Chinese dominance may also be affected by the impact of Covid-19, which had taken a heavy toll on that country's economic landscape. Coming close on the heels of the trade war between the US and China, experts predict that it might take longer time for the Chinese economy to be back on the rail.
While industry associations are upbeat about the proposals just announced and hail the packages announced as a game changer for the industry, it is important to take a reality check to know where India stands vis a vis with its other dominant competitor –Vietnam. Many global corporations, in order to hedge the possible risks in the supply chain of the electronics and electronic components, have moved to Vietnam. The general perception among the investors is that the investment ecosystem in Vietnam is better than India.
That relates to factors like infrastructural bottlenecks, procedural delays, labor laws and a host of other benchmarks. Also, Vietnam has been witnessing a steady growth at an accelerated pace than India in recent days. Some of the Latin American countries, like Brazil, are investing heavily in the electronics sector to take advantage of the huge  opportunities in the North American and European markets.
The government has approved a total outlay of the Modified Electronics Manufacturing Clusters (EMC2.0) Scheme is Rs 3,762.25 crore, which includes the financial assistance of Rs 3,725 crore and administrative and management expense to the tune of Rs 37.25 crore over a period of eight years. A period of five years that is up to October 2022 is available for disbursement of funds for the approved projects. It is a positive indication that, India's electronics production has increased from Rs 1,90,366 crore (US$29 billion) in 2014-15 to Rs 4,58,006 (US$ 70 billion) in 2018-19, at a compound annual growth rate (CAGR) of about 25 percent.
The Scheme for Promotion of Manufacturing of Electronics Components and Semiconductors (SPECS) will provide financial incentive of 25% on capital expenditure for the select electronic goods that comprise downstream value chain of electronic products, i.e., electronic components, semiconductor/ display fabrication units, ATMP units, etc. The scheme will also be applicable to expansion of capacity modernization and diversification of existing units along with investments in new units. It is also expected that these schemes will lead to Rs.10 lakh crore of manufacturing by 2025 and creation of 20 lakh jobs in coming years.
However, it will be too simplistic a solution to advise the Indian industry to move in the value chain in the electronics sector. There should be a proactive partnership between the government and the electronics industry to pave the way for building a strong enabling situation. Implicit in that partnership is the recognition that India can develop a strong production hub not only for mobile phones and accessories, but also in  a variety of items like medical devices, high end electronic products, a wide range of electronic components including chips, connectors, micro digital items and the list is expanding.
What is needed is a proper policy, planning and proactive implementation. A classic example is the recent focus on manufacture of ventilators in the country. Some of the top organizations in India like ISRO, BEL, etc are giving technical inputs for the manufacture of ventilators. Also, some start-ups have manufactured low cost ventilators. Some time back, some of the engineering graduates have developed a robot, which can clean sewerages. There are also innovations taking place for developing low cost healthcare products like glucometer, devices for measuring blood pressure etc. That will enable India to market these products to countries in Africa, CIS, SAARC etc.
Another important step could be forging a strong alliance between electronic manufacturers and component manufacturers. Some of the hardware parks developed and being developed in the country have taken special care for bringing end producers and component manufacturers under one roof so as to bring down the transaction cost. But such polices to bear fruit should have accommodation and close affinity among all players. In short, all stakeholders in the electronics sector should have a close bonding and they should not function in silos but as strong links of a chain. The chain becomes weak if one link becomes ineffective.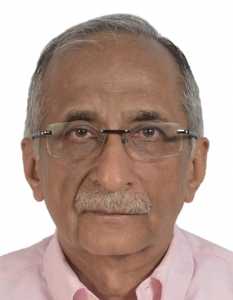 Rajiv Batra, Managing Director, Rabyte Electronics Pvt Ltd, India.