Pega Customer Service and Pega Sales Automation united with Pega Workforce Intelligence finds new optimization opportunities that otherwise would go unnoticed, such as:
Customer service reps with higher than average customer satisfaction ratings spent less time in certain non-essential applications, providing a roadmap for revising agent best practices and increasing overall team performance.
Salespeople who exceeded their quotas spent extra time in the company sales training portal, presenting an opening for managers to coach lower performers on the impact of training to closing more deals.
Sales and service agents who missed their goals were forced to toggle between systems and waste time re-keying information, highlighting an opportunity for robotic automation to help agents save time and put their focus back on the prospect or customer.
IT maintenance normally scheduled for mid-morning caused an unexpected drop in staff performance, giving IT cause to shift the work to less intrusive times.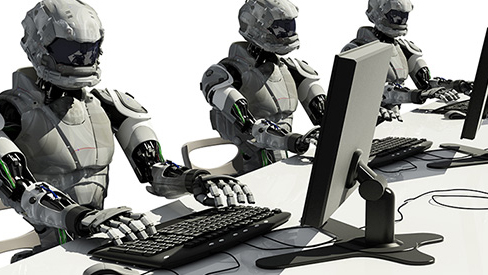 Pega's end-to-end suite of CRM applications for marketing, sales, and service combine its market-leading business rules engine with sophisticated and intelligent real-time analytics. Powered by the Pega Customer Decision Hub, Pega CRM apps enable clients to constantly anticipate customers' changing needs and provide personalized recommendations throughout the customer journey. By engaging current and prospective customers with the right message at the right time on the right channel, businesses can increase customer satisfaction while enhancing customer lifetime value.
Pega Workforce Intelligence capabilities will be available in Q2 of this year within Pega Customer Service and Pega Sales Automation. For more product information, please visit https://www.pega.com/products/pega-7-platform/robotic-automation/workforce-intelligence.
In addition, the solution will be on display at PegaWorld, Pega's annual conference from June 4-7, 2017 at the MGM Grand in Las Vegas.