As wide-bandgap technologies continue to penetrate traditional and emerging power electronics applications, semiconductor companies have been developing their product offerings at an extraordinary rate. Some have already announced multiple generations of their technology. With its proven Silicon Carbide (SiC) MOSFET device performance and best-in-class customer support, ON Semiconductor is a leader in this space.  For example, ON Semiconductor recently expanded its range of wide bandgap (WBG) devices with the introduction of its 650 volt (V) SiC MOSFETs, creating new opportunities for higher efficiency in a powerband that was previously under-serviced. In this blog, we discuss what the market trends will be in 2021, and how OEMs will benefit from the efforts of leading semiconductor manufacturers.
Q: Wide bandgap semiconductors, such as SiC and gallium nitride (GaN), are becoming mainstream and associated with high-growth application areas, such as electric vehicles (EV) and 5G base stations. However, traditional silicon-based MOSFETs have the cost advantage and are still being used in most applications. How do you see the trend for third-generation semiconductor materials developing in 2021?
A: SiC and GaN will continue to expand into applications that require higher efficiency or higher power density than traditional silicon devices can offer. The cost differential means that, right now, wide bandgap devices will be mostly used if they can reduce the overall system cost. This can be achieved through the elimination of cooling systems or reducing the size and cost of passive devices, for example. These reductions are possible because of the higher switching frequencies used with WBG devices.  In the short-term, we can expect to see solutions based on a combination of technologies. For example, inverters may pair a traditional silicon IGBT with a SiC diode, to realize a lower system cost than moving over to all-SiC, while still increasing efficiency and reliability.
Q: In the 5G era, what are the new application opportunities for SiC MOSFET, and are you seeing a significant increase in the number of SiC MOSFETs used in this application area?
A: 5G is likely to reach speeds 20 times faster than 4G LTE. In order to operate faster, you need devices that handle more power, have better thermal efficiency so the hardware does not overheat, and are optimized for power efficiency.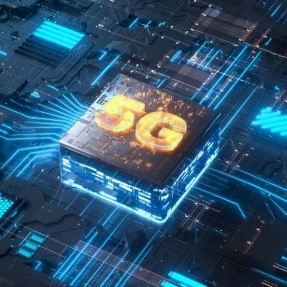 The performance targets of these new platforms are a perfect match for the strengths of SiC MOSFETs, not least because SiC is well suited to operating in demanding environments. These strengths will mean SiC will also be instrumental in the way cloud services and AI is delivered. Demand is increasing exponentially in these applications and the need for higher power density is a primary focus for design engineers. 
Q: What competitive advantages does ON Semiconductor offer and how have these led to products being launched this year?
A: ON Semiconductor has multiple competitive advantages, such as its internal supply chain, manufacturing expertise, proven and documented SiC MOSFET device performance at the best price, and highly rated customer support. ON Semiconductor is ranked #2 in power semiconductors worldwide and has close relationships with its customers, providing a crucial role in the design of their systems. We have been expanding 900 V and 1200V SiC MOSFETs family. We released our 650 V SiC MOSFET technology in 2021 and are working in the early engineering phases with customers to implement it. Once our technology is publicly released, we focus on ramping up production capacity so we can offer the short lead-times customers need. We continue to work with our customers across various applications, including automotive traction inverters, onboard charging, EV charging, photovoltaic, solar inverters, server power supply units (PSU), telecoms and uninterruptible power supplies (UPS). We are also seeing an increased push to bring WBG technology to professional audio, professional lighting, medical, power tools, appliances, aux motors and more.
Q: Have products from ON Semiconductor been used in EVs? Are there any cooperation projects with car companies, and at what stage?
A: Yes we have SiC MOSFETs and SiC Diodes used in EVs today. We have multiple cooperation projects with automotive OEMs in every region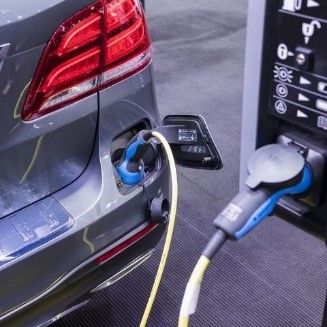 of the world. The stages vary from production, qualification, evaluation, and development. We also offer various EV reference designs to the customers.
Q: What makes the new 650 V SiC MOSFET a competitive proposition?
A: The new automotive AECQ101 and industrial-grade qualified 650 V SiC MOSFET employs a novel active cell design combined with advanced thin wafer technology, which enables a best-in-class figure of merit Rsp (Rdson*area) for a device with a 650 V breakdown voltage.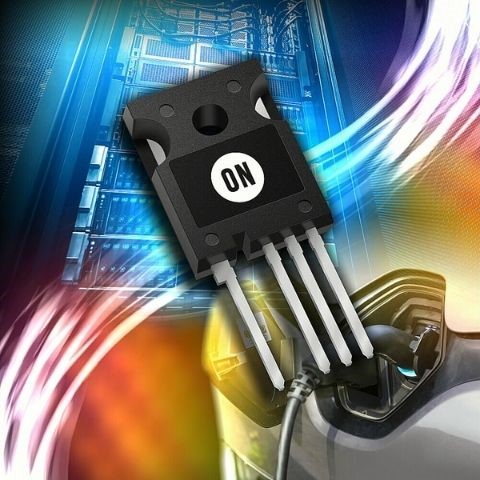 The NVBG015N065SC1, NTBG015N065SC1, NVH4L015N065SC1, and NTH4L015N065SC1 also have the lowest Rdson (12 mOhm) in the market of any device in D2PAK7L and To247 packages. This technology is optimized around energy loss figures of merit, to optimize performance in automotive and industrial applications. An internal gate resistor (Rg) gives engineers more design flexibility, by eliminating the need to slow devices down artificially using external gate resistors. Higher surge, avalanche capability and short-circuit robustness all contribute to its enhanced ruggedness that delivers higher reliability and longer device lifetimes.
Q: What is the next step for silicon (Si), SiC and GaN? Will they be successively replaced?
A: WBG devices (SiC and GaN) are instrumental to the future of power electronics. These technologies are creating devices that were previously impossible to create, due to the physics of the material. With that said, the SiC MOSFET has been perfected over five decades and continues to undergo improvement. The next step for ON Semiconductor will be in customizing the technology for certain applications. The next steps for customers will be to keep pushing the limits of what they thought was possible and challenge these state-of-the-art devices to help them achieve their desired results. 
Q: What will the most promising markets be for SiC and GaN over the next two to three years?
A: We expect to see the market share for SiC to continue to grow steadily in industrial power and energy generation applications, with more rapid growth in automobile traction inverters.  GaN is now showing signs of largescale adoption in applications such as consumer power supplies, where power density is a critical design objective. While GaN is also applicable to other, more demanding applications, we don't expect to see it reach the same level of adoption for around three years.
Q:  What are the industry challenges associated with the development of SiC MOSFETs and what is ON Semiconductor's strategy?
A: SiC substrate development is the biggest bottleneck right now, and semiconductor manufacturers including ON Semiconductor are focused on solving this. The SiC substrate is very different from a traditional boule of silicon. Everything involved with its production, from the equipment used, the processes, and how it is handled and the way it is cut have all been developed specifically for SiC. ON Semiconductor has put a lot of research and development into this advancement in order to decrease defect density, which in turn has enabled a better cost structure. Those efforts have helped accelerate SiC MOSFET adoption amongst our customers. Other bottlenecks include but are not limited to epitaxial growth, fab processing and packaging. Each of these individual supply chain steps has unique engineering challenges that are being solved on a daily basis.
Q: How has COVID-19 affected the supply of SiC raw materials and manufacturers' ability to continue with SiC MOSFET design, manufacturing and supply?
A: The supply of every raw material is closely monitored under this current epidemic. ON Semiconductor can guarantee supply continuity and rapid response because we can rely on multiple, approved sources. We have an expert team that qualifies our products at multiple locations internal and external to our company, to ensure our SiC manufacturing is not subject to disruption in any one location.