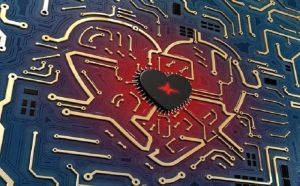 Medical Electronics Market poised to surpass USD 148 billion by 2024; according to a new research study published by Global Market Insights, Inc. Increasing number of healthcare practitioners and rising number of community healthcare centers along with increasing adoption of better technologies for diagnosis and treatment will propel medical electronics market demand.
Increasing technological advancement will drive medical electronics market growth over the forecast period. Furthermore, growing disposable income levels in developing economies along with introduction of innovative products will surge industry expansion.
Favorable regulatory policies for expansion of medical electronics industry and healthy reimbursement environment will propel business growth. However, high-cost associated with the medical electronics will impede industry expansion.
Surgical robots are widely used by surgeon for medical procedures ranging from bladder reconstruction to open heart surgeries. Lucrative return on investment and ability to save considerable time compared to conventional methods will fuel increasing surgical robots demand over the forecast period.
Respiratory care devices will witness significant revenue growth owing to increasing geriatric population and increasing prevalence of COPD, Asthma and other respiratory diseases. Technological advances aimed at developing more efficient and cost effective respiratory care devices will further propel the market growth.
Hospitals are adopting innovative medical electronic devices to provide improved healthcare facilities to the patients. Rising healthcare cost and growing disposable income levels will spur business growth over the forecast years.
U.S. medical electronics market will witness significant growth owing to favorable regulatory scenario and presence of leading regional business players. Growing disposable income and rising adoption of technologically advanced products will stimulate business growth over the forecast period.
Domestic medical devices companies such as Siemens, Baxter General Electric, and Philips dominates the Russian medical electronics market. Favorable business environment and increasing adoption of technologically advanced products will fuel industry expansion over the forecast years.
Some of the prominent players in medical electronics industry include Phillips, Siemens AG, GE Healthcare, Maxim Integrated, Carestream Health, Allengers Medical.  Industry players adopt strategies like new product development and collaborations with domestic players to strengthen their industry presence and expand their product portfolio.
 Source: GlobeNewswire