MEAN WELL, founded in 1982, is one of few manufacturers dedicated to standard power supply in the world. It is ranked the 5th in global power supply (DC output) makers. Differing from the first four manufacturers' ODM/OEM oriented business model, almost 99% sales turnovers by MEAN WELL comes from standard power supply products sold under the own brand name.
Thanks to robust partnership with 200 strong authorized distributors around the world, MEAN WELL has been growing and getting stronger for three decades. MEAN WELL generates a combined revenue of USD 783 million (TWD 25 billion) in 2016.
Product lines: Upholding the enterprise spirit of rooted technology, MEAN WELL has been adding 10% new devices into its product lines each year. It is now offering complete power supply solutions in range of 0.5W~24,000W at different grades to meet application requirements of individual industries including: AC / DC power supply, LED driver, AC / DC battery chargers, DC / DC converters and DC / AC inverter.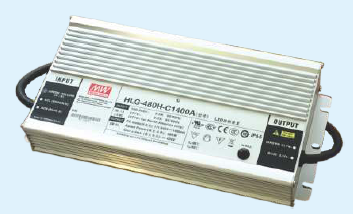 Total Solution: For customers who fail to find desired models in existing standard product lines, MEAN WELL provides modified services at low design costs and CDM (Cooperate Design Manufacturer) development solutions. The latter integrate special customer needs into standard products of MEAN WELL to meet unique specification of individual customers.
Targeting the niche market of 'more variety at less volume' for industrial standard power supply and focusing customers of small or medium volume, MEAN WELL is required to meet different power supply requirements of scores of industries with comprehensive product lines, production flexibility, planned stock, and global channel. MEAN WELL possesses a wide range of product application experience in industries, including LED signage/lighting, industry automation/control, information/telecom/ commercial, medical, transport, and green energy.
Know more  about TAITRONICS 2017: Tenmars