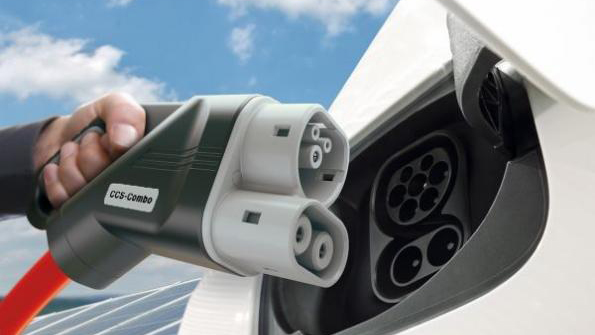 A group of the world's largest car makers is planning to build an open, pan-European, network of fast DC charging systems for electric vehicles.
BMW, Daimler, Ford and Volkswagen along with Audi and Porsche have signed a Memorandum of Understanding to create the network, starting with 400 charging point across Europe in 2017.
The network is based on the Combined Charging System (CCS) standard which uses a connector that is fully compatible with most current and next generations electric vehicles with powerlevels up to 350kW to reduce charging times.
By 2020 the customers should have access to thousands of high-powered charging points along highways and major thoroughfares for vehicles using CCS, says BMW. The planned charging infrastructure expands the existing technical standard for AC- and DC charging of electric vehicles to the next level of capacity up to 350 kW.
"This high-power charging network provides motorists with another strong argument to move towards electric mobility," said Harald Krüger, Chairman of the Board of Management of BMW. "The joint project is another major milestone clearly demonstrating that competitors are combining forces to ramp-up e-mobility."
Daimler plans to have ten fully eelctric EQ models by 2025, says Dr. Dieter Zetsche, Chairman of the Board of Management of Daimler and Head of Mercedes-Benz Cars. "The breakthrough of e-mobility requires two things: convincing vehicles and a comprehensive charging infrastructure. The availability of high-power stations allows long-distance e-mobility for the first time and will convince more and more customers to opt for an electric vehicle," he said.
ary infrastructure as well."
The four founding car makers will be equal partners in the as yet unnamed Joint Venture, but other car makers will be encouraged to participate in the network alongside regional partners.