Next-generation VPX-based boards, based upon the OpenVPXstandard, leverage the power of the Xeon-D processor in a flexible 3U package. These boards combine the DSP and general-purpose processing features of the Xeon processor D with advanced ECC DDR4 memory and an embedded graphics controller. The result is a rugged and flexible computing platform ideal for EW applications. For math-intensive surveillance operations, these octo-core-based boards fully use the AVX2 SIMD units, where each core has two AVX2 units and can provide up to 128 floating point operations per clock, or a potential 230.4 gigaflops of DSP performance. Able to be employed in the wide range of complex and extreme electronic surveillance environments, these platforms support widening the operational margins on the backplane to support intelligent multifunction EW solutions.
The OpenVPX standard – inherently known for its high performance, rugged operation in harsh environments, and small form factor – enable today's HPEC solutions to be used to simplify logistics, installation, and maintenance of complex EW systems. These platforms can be air- and conduction-cooled, offering extended operating temperature capability where airflow temperature is controlled on each slot; moreover, payload boards can be held in standby mode to meet low-energy surveillance requirements.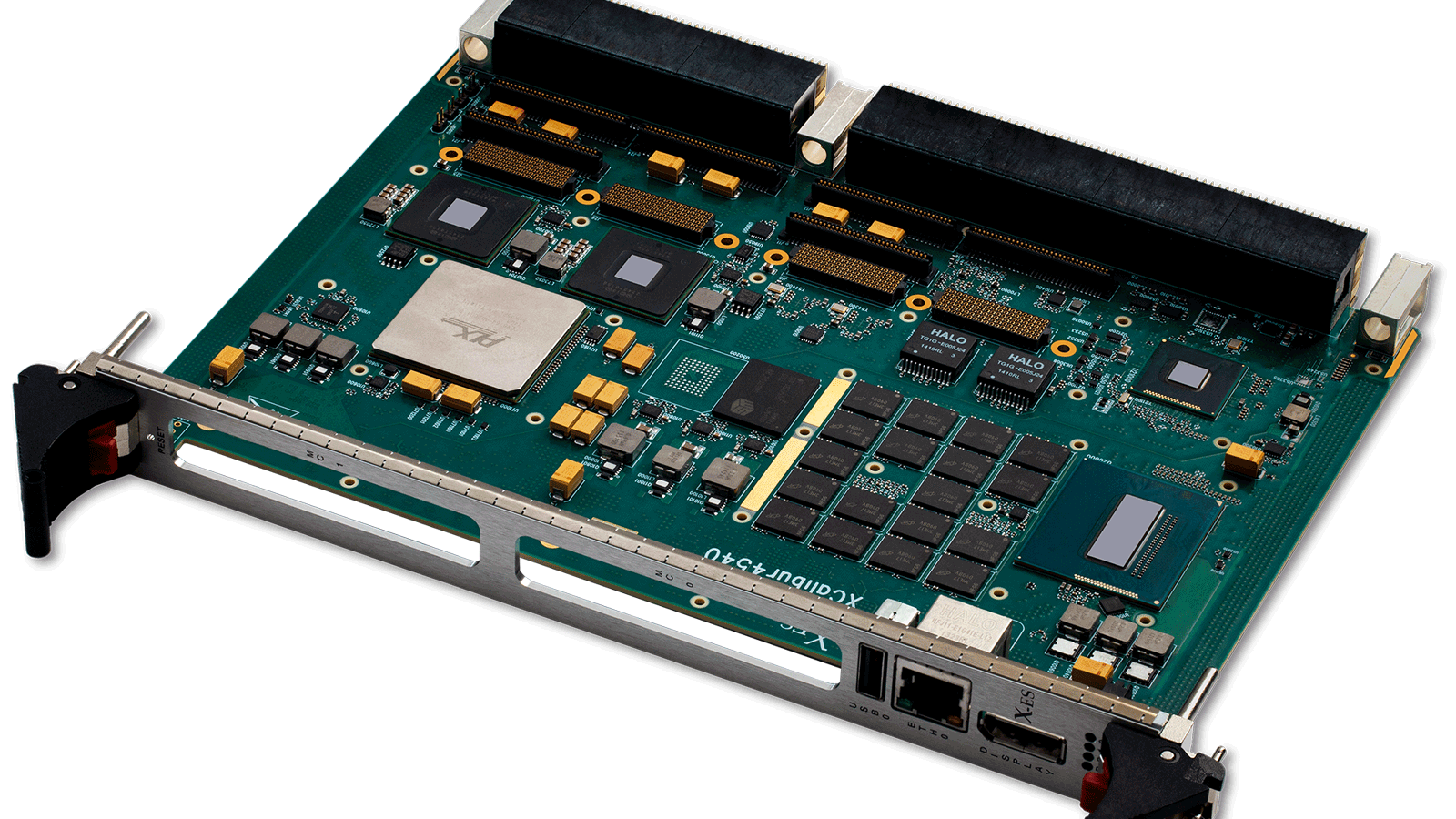 Advanced HPEC platforms also take the guesswork out of mastering multigigabit rate communication on standard backplane technology by supporting PCIe and 10 GbE, between all boards in the backplane, across the full operational domain of a rugged computer design. This broadened bandwidth capacity enables systems integrators to evolve applications to more effectively respond to immediate threats. The combination of dense processing with rich standards-based communications fabric and I/O connectivity means that these platforms are equally suited for streaming signal- or image-processing EW applications that include combined jammer and electronic surveillance functions.
In addition, new multicore high performance platforms increasingly help meet tight budgets and future-proof their technology investments. For example, the virtualization features integrated in new HPEC systems enable OEMs to leverage a single application design based on mainstream technologies to be easily adapted to match CPU count, available I/O, form factor, memory, or other hardware evolution needs.