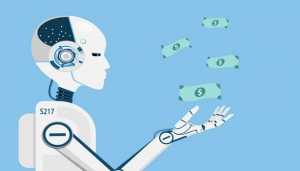 The crucial role of AI Technology has created milestones in all walks of life and is expected to do the same in the near future too. Artificial Intelligence has made the life of human's very much work oriented as well as updated in terms of workflow and management of daily tasks. The technological world is in a complete new stage where any sort of human intervention in work is not at all required and everything becomes machine oriented.
Some Recent changes that would easily improve the functioning of revenue management are:
Honest AI
AI is nothing without the data that powers it, and biases in AI are a direct result of unrepresentative datasets. In fact, recent Pega research revealed that as few as 25% of customers would trust AI to make a decision on their behalf, and more than half agreed that AI has the capacity to show bias.
To avoid this CIOs and CTOs should be making sure that data being fed into their AIs is from vetted, unbiased data sources. Following that, implementing good quality data governance throughout the organisation can safeguard error from thereon. Only this way can businesses be sure that any products and services being sold are unbiased and not at risk of being critiqued in the public eye, as per Apple Card's twitter storm earlier this year, potentially marring customer trust.
Implementing transparency
The latest AI technology can help brands sharpen up their internal business processes as well as help calculate the best deals and services for their customers at the right price – both of which are key to driving profits. However, trust around artificial intelligence technologies is low, which is why organisations must be more transparent about how they use technology and data in order to build and then retain consumer trust.
Ensuring that all artificial intelligence tools being used are set at the correct level of transparency, and communicating that with customers, means both parties have a greater understanding of how and what data is being used – contributing to the aforementioned crucial trust building.
Additionally, having transparent AI means that CIOs can address problematic AI decisioning much more easily, and provide ample evidence about how decisions are arrived at, should they be required to demonstrate for governance or regulatory purposes.
Proactive customer engagement
People think that AI is cool and innovative and want to be seen using it, even if it is at a minor level. But recently there has been a tendency for organisations to adopt technology because they want to be seen doing so. This can be both a wasted investment and have no impact on improving products and services. When seeking to invest in AI it is crucial to look at metrics, including customer retention and revenue growth, and working backwards to see which AI is most suited to reach that goal.
While there are powerful tools and analytics that foster proactive customer engagement, tech leaders must ensure they aren't being proactive for the sake of it. It could actually disgruntle a customer if they are offered a mobile phone deal if they have purchased one only the day before. To avoid this, AI must be used contextually.
Artificial empathy
Empathy is another trait that is based on the context of a situation. And customer service AI needs to be empathetic all of the time to ensure a fair deal for all customers. Where AI comes in is to determine the most mutually beneficial option for the customer and the organisation in the long term.
Empathetic AI measures can be applied to customer data, taking their individual circumstances into account to make sure that businesses are only offering the most suitable products, and at the most convenient times. Not only is this the best way to raise success rate of sales but it protects businesses against the damaging effects that misselling to a customer could have on retention.
Enabling the perfect customer journey is an on-going goal for all businesses, regardless of sector or size. By rule of scale, larger enterprises may struggle to keep track of customers' true needs. This is where technology tools like AI can aid humans in practicing 1:1 customer engagement designed for a larger scale. AI has become so much more than the cool new enterprise toy all the CEO's want to flaunt. It's up to the CIO and CTO to invest in the right tools which make the most out of AI so it can drive revenues without compromise to the brand's reputation for treating customers fairly.