AI in chips, What does it do? How does it work? Well, a chip is certainly an integral part of electronics and accounts for maximum operations in technology. AI in chips with stable connectivity would very well revolutionise the world's technical niche.
In an interview with ELE Times's Mannu Mathew, Technical Director, Samsung Semiconductor India R&D,
Tushar Vrind
, highlighted the goals and aspirations, the company holds to make this world a technically efficient space.
Excerpts: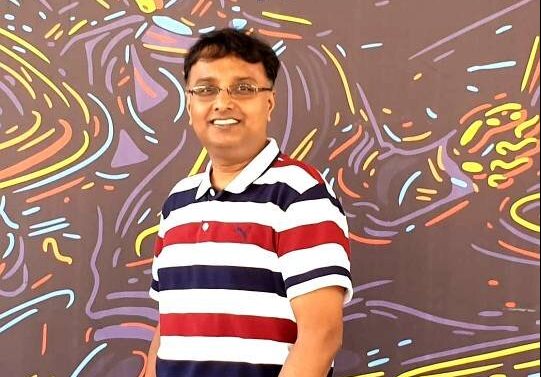 ELE Times: Artificial Intelligence is included in all possible niches of technology, Embedding this technology to a chip seems fascinating. Can you explain to our readers what exactly is an AI chip?
Tushar: AI technology enables computers or devices to think and perform tasks in a similar way as humans do. An AI system gathers information from around the ecosystem and environment, selects an appropriate action, and learns from any mistakes that it makes, thus ensuring success during the next trial. AI is an umbrella term for a range of technologies that includes machine learning and deep learning. Image and speech recognition are two areas where AI is rapidly deployed.
An AI chip works as the logic in the processor, which enables the on-Device AI to be localized. Through the AI chip, certain use cases like optimizing the picture quality, facial recognition, immersive virtual and augmented reality, virtual assistants, etc. can function locally on the device, without moving to the cloud for functions like natural language processing and speech recognition.
ELE Times: China and other countries are developing AI chips to become self-reliant in this segment. What makes the AI Chips from Samsung different from its competitors?
Tushar: Samsung Electronics has a comprehensive portfolio of AI solutions, across mobile processors and memory products serving different industry verticals from the Device Solution Business. The mobile processor series around Exynos offers a competitive best in class power, and efficient Neural Processor Unit (NPU) for an unmatched on-device AI experience. The most recent publicly announced mobile processor Exynos 2100 has a newly designed tri-core NPU that has architectural enhancements such as minimizing unnecessary operations for high effective utilization and support for feature-map and weight compression. Exynos 2100 can perform up to 26-trillion-operations-per- second (TOPS) with more than twice the power efficiency than the previous generation. With on-device AI processing and support for advanced neural networks, users will be able to enjoy more interactive and smart features as well as enhanced computer vision performance in applications such as imaging.
ELE Times: Is there a tech-war amid Multinational Conglomerate in terms of ramping up the production and meeting the customer expectation? If so how crucial is Samsung's role in maintaining supremacy?
Tushar: Samsung has been at the forefront of semiconductor innovation and is committed to bringing best-in-class technology and processes to meet the constantly evolving needs of customers and the market. Samsung is investing heavily in R&D as well as production and maintaining the lead in customer acquisition and satisfaction as well as scaling up the revenues. Samsung Electronics is making a mark by delivering innovations in the semiconductor components that go in Smart TVs, smartphones, wearables, tablets, digital appliances, network systems, and automotive.
ELE Times: What is the importance as well as application in the usage of AI chips in 5G Modems? 
Tushar: Wireless communication and typically cellular 5G Equipment like a 5G Modem, is developed based on standards so that they can interoperate with any network around the world. Thus compliance with the standard specification is necessary and also a requirement to enter into the market. 5G is driven by Third-generation Partnership Project (3GPP), and the latest standards that are deployed in the market don't require an AI chip for the functioning of the 5G system yet. There are ongoing work items in the 3GPP standards, which are looking at potential uses cases of AI in optimizing and improving the experience of the data bearer, but that is a task for the future. Samsung Electronics is committed to developing standard-compliant solutions for the consumer electronics market.
ELE Times: Can we expect stable connectivity and energy efficiency with these chips? 
Tushar: 5G, as technology is built to improve the reliability of connectivity, improve performance as well as make the device energy efficient. However, a lot of this is also dependent on how the 5G network is deployed by the operators. The current analysis shows that 5G is deployed only in pockets in certain geographies, based on the return of investment for an operator. We will need to wait and watch how the technology fares in real deployments in the next 2 to 5 years.