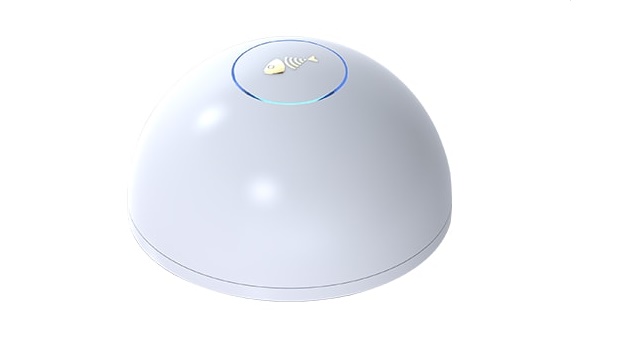 Reiterating its commitment to bring out industry leading enterprise wireless solutions, AXILSPOT has rolled out AEC120 Antenna Ceiling AP for enterprises with ultra high bandwidth requirements.
The solution, belonging to the Dolphin portfolio of AXILSPOT comprises of Multi-beam Smart-selection Antenna System (Rscan) which comes as a patented technology developed by the company.
As compared to Traditional Wi-Fi, the new system boasts of unprecedented technological advantages like automatic optimum path selection, stronger interference resistance, and higher concurrent capacity.
Network beams can be formed by controlling the waveforms with different phases beamed by each antenna.  These beams scan different directions, and include over 16 million different direction beams in theory. AXILSPOT harnesses algorithms to find out the optimum path connected with the client side, avoid interferences, and enhance AP wireless performances.
Salient Features of AEC120:
Centralized management, zero-touch AP configuration:
Each AEC enterprise-level AP can be centrally operated  via the AXILSPOT wireless controller, which makes large networks simple to manage and enables the entire Wi-Fi network to be faster and easier to expand as well as convenient for marketing.
Dynamic load balancing warrants ample WLAN availability:
Load balancing based on users, bands, and traffic volumes distributes the access pressure of each AP in a balanced way improve the access bandwidth of each user; and guarantees high WLAN connection availability.
Wi-Fi probing technology furnishes pinpoint data traffic analysis:
The positioning engine incorporated in the AP can accurately collect the location data of the terminal, while the smart antenna system is least affected by harsh surroundings. Compared with the traditional AP, the system offers more accurate location data.
Scalable and high level access security:
Offers high level and more flexible security authorizations based on different access environments such as SMS authentication, Facebook authentication, Portal authentication, 802.1x authentication, LDAP authentication, etc., in order to ensure access safety.
Comprehensive application-level management:
In addition to supporting multi-dimension authorization and traffic management, such as user, terminal, IP, network, the solutions also offers DPI (Deep Packet Inspection) technology to recognize user behaviours, bringing more elaborated IT management.
User statistics details offers support for business decisions:
Garnering data collection for various factors including different districts, stores, and customers information such as the proportion of new and old clients, quantity of advertisement clicks, Facebook fans attraction trends, cell-phone number, etc. for Big Data Analysis.
To know more please visit: http://www.axilspot.com/products/dolphin/2.html