Year after year, the Consumer Electronics Show dazzles participants with glimpses of technologies and products on the horizon for 2019. Key conversations at this year's event included the launch of 5G, enhanced urban mobility, AI assisting in remote healthcare technology and the products that are advancing the smart home ecosystem.
5G and Cloud
With the rise of 5G, it's not surprising that many conversations cantered on its effects across industries. Of course, the rollout of 5G will be gradual, growing in parallel with many existing IoT technologies such as LPWAN. Low Power Wide Area Networks (LPWAN) enable us to turn everyday objects into IoT products, transforming cities into smart cities and workplaces into connected environments. A rapid IoT development platform, like Flex's iENBL, reduces the time and cost associated with developing an IoT product.
Radio technologies like ultra wideband provide high-range accuracy while consuming relatively little power. When paired with a wearable, their potential use cases expand to become a tracking device for locating doctors in a hospital as they're needed or tracking carts in a supermarket to collect data on consumer preference.
5G will arrive only as quickly as data centres can be built to support the growing demands for higher bandwidth and lower latency. Rapid global expansion and the increasing employment of edge strategies present reasonable concerns for enterprises, such as regulatory requirements by region and the implications of taxes and tariffs. An experienced partner with global presence and experience can help you navigate the complexities of regionalized expansion.
Automotive and Mobility
While autonomous vehicles dominated the conversation in the automotive market, enhanced urban mobility requires a broader discussion on the sustainability and safety of connected cars.
Seamless connectivity is critical for connected cars on the road to full autonomy. Connected sensors such as advanced interior vehicle sensing ensure the safety of the car's occupants. A vehicle's understanding of its occupants can save the life of a child accidentally left in a parked car or let emergency responders know how many people are in a vehicle in the event of a crash. The integration of advanced interior sensors is expedited by Flex's decades of experience designing and building Sketch-to-Scale solutions in the automotive industry.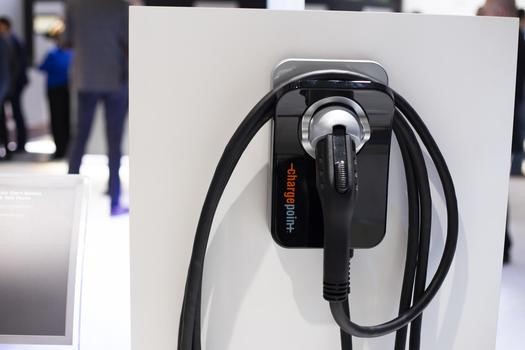 Sustainability meets mobility with products like the ChargePoint smart and connected EV charging station, which allows you to get updates on your electric vehicle's battery status using the ChargePoint app on your phone. The future of smart cities depends on products that are produced as sustainably as they operate in the real world.
The mobility-as-a-service trend continues to gain momentum with surprising additions like the electric scooter, UNU. Operating on an IoT platform and a fully electric engine, UNU is easy to use and easy to charge, thanks to a portable battery.
Healthcare
Health wearables and their ability to gather and analyze patient data featured prominently at the event. We partner with numerous companies, from drug delivery to biopharma and medtech, to help them realize the power of real-world data. Devices that incorporate connectivity technology can collect, transmit and leverage patient data to help patients and their caregivers better manage health conditions.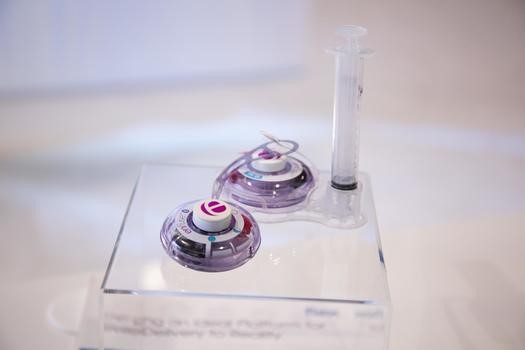 Enable Injections' enFuse is a wearable drug delivery system designed to support self-administration of drugs that might otherwise require an IV in the hospital. The Cellnovo Diabetes Management System includes a reusable insulin pump that is compact, discrete, connected and wearable. Novocure's Optune is a wearable, portable, FDA-approved device indicated to treat a type of brain cancer called glioblastoma multiforme (GBM).
Many discussed how 5G and big data are improving the quality of data resulting in actionable information, through platforms such as Flex's BrightInsight. BrightInsight uses software and services to enable customers to capture, transmit and analyze data from connected medical devices, combination products, apps and Software as a Medical Device, in compliance with security, privacy and regulatory requirements. With a regulatory-compliant backend like BrightInsight biopharma and medtech companies are able to do more with the data – such as developing drug dosing algorithms, remote medical device diagnostics, improving patient adherence and more.
Smart Living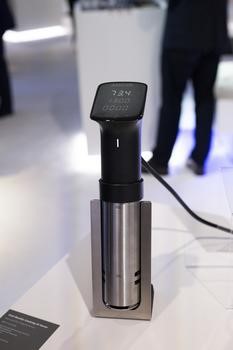 The connected home may ultimately require IoT in every room, but there's one room that's dominated the smart living conversations: the kitchen.
At Flex, we're helping to orchestrate a seamless cooking experience in the smart kitchen through our technology partnership with the connected food platform, Innit, and Google Assistant.
The Innit experience includes hands-off controls through voice activation to improve the user experience. Connected devices like the Anova, a smart sous-vide precision cooker, link with your phone to put the power of a perfectly cooked meal in the palm of your hand.
Advances outside the kitchen catered to the 72% of consumers looking for simpler, faster ways to help manage their lives, such as the smart vacuum that responds to voice commands introduced by Bissell.
From connectivity to artificial intelligence, 2019 is certain to see the next generation of technologies continue to advance across industries.