Robotic Process Automation today has helped a lot of business sector and has helped in relieving a lot of human work and repetitive task. Company relationship management today has resulted in a lot of cost-cutting and resource-saving processes and methodologies, With almost managing the menial time of the employee, RPA has helped in utilising the workforce of the company to the core in a very substantial and sustainable way.
Frequently, employees are stuck with repetitive tasks which are time-consuming and often prone to errors. Infamous examples are monitoring and maintaining master data, data transfers from or to Microsoft Office applications, or the collection of data from systems for reporting or similar purposes. As back office employee out of the cloud, Robotic Process Automation (RPA) can be a much-needed alternative. The Year 2021 is expected to bring so many laurels and technology accolades in the Banking Sector.
With RPA gaining much importance in the financial sectors, Apprehensions and confusions about the new technology also come inside the coupe of hope and digitisation.
Let's have an end to this turmoil and find some of the answers to some fallacy:
Will the usage of Robotic Process Automation reinstate human work?
Well one thing to be cleared at first is that Robotic Process Automation is not a humanoid rather a fruitful embedded technology in the market. The terms often is always linked with self-analysing technologies like Artificial Intelligence and Machine Learning as these technologies also took birth from the cubicle of automation. RPA cannot perform logical or critical thinking on its own like other cognitive mechanisms rather is just a tool that assists with basic tasks, such as copying and pasting data into forms. It would never be a human replacement but an opportunity to focus on more valuable work.
Is Robotic Process Automation a threat to organisations?
Organisations enforcing Robotic Process Automation have expressed problems over the security and risk factors. There are also problems related to misuse of government data and the bots which could be used for malicious purposes. In reality, bots are unlikely to go rogue if they are tightly controlled. Organisations can incorporate security into RPA from the initial stage of the software development lifecycle with DevSecOps which is a culture shift in the software industry that aims to bake security into the rapid-release cycles that are typical of modern application development and deployment. Doing so from the start helps agencies avoid the expense of fixing security issues that may come up later on. Leading RPA vendors follow DevSecOps best practices and have strong measures in place to ensure that bots act as they should without compromising security.
Is implementing Robotic Process Automation expensive?
Any technology in the world would require a certain single time investment for its installation and so is with Robotic Process Automation. Compared to the advanced AI tool like business process outsourcing and manual processing, RPA is very much cheaper. Legacy systems and existing applications can be automated with RPA, which doesn't require a complete IT overhaul.  For most organizations, the long-term cost benefits outweigh the initial investment in RPA. Agencies can reduce training costs, free up IT resources and ease software migration.
Are RPA tools cent percent Efficient? 
The most common poetic statement to this could be "Nothing is perfect". Yes Indeed, RPA can make mistakes if a very critical task is put in place. Because the tool lacks analytical ability, the critical task will also be automated. Supervision and Correction should be consistently done on the work generated by robots. . It's important for agencies to have fail-safes in place along with RPA. Certain tools with process mining capabilities can be used to provide regular monitoring catering to the outcomes of some tasks by which the mistakes could be catered very sooner. This frees up resources, since whoever is supervising the bots doesn't have to constantly look over each output manually.
Will RPA technology be obsolete?
People today are very much looking forward in implementing artificial intelligence and parallel technologies across all possible organisations. There are also confusions on the necessity to adopt robotic process automation, when you can straight away shift to AI. People have themselves reached at the conclusion that investing in AI/Ml would be a smarter and proactive approach. But the unsung reality is that shifting directly from manual workloads is very much difficult than utilising RPA resources. RPA is the confirmed getaway and an impetus to AI for state, local and federal agencies.  The huge amount of data should be cleaned, standardized and made free of errors before agencies could come to a conclusion. RPA is a key factor that organisations should possess before investing in AI and ML.
Structure for Formulation
RPA can precisely help in reducing human errors by automating tasks that humans generally tend to flub. All the areas of data entry, counting coins and tracking of fraudulent transactions can be done by this tool. Robotic Process Automation cannot collectively reduce all the issues and lapses in banking but a good and fruitful result can be obtained. As banks continue to transition to digital models in 2021, there are more opportunities to automate rote tasks than in the past, which is good news for the people in organization who are more interested in building relationships than data entry. It's time to free up your staff for higher-impact work and relationship building. Customer service is still best done by real people who can connect across channels.
Technology in Financial Services is transforming the world of banking and indeed Robotic Process Automation is the most significant trend of the industry today and in the near future. The use of debit and credit cards, ATMs, and Desktop automation can be cited as examples to prove that automated technologies are being used to streamline processes and improve customer experience. The technologies mentioned above are significant but have limitations in their functions. On the other hand, Robotic Process Automation can do much more in comparison, starting from controlling data, triggering responses, processing transactions to communicating with other systems.
The ongoing pandemic has accelerated investment in technology across industries, as much of the world's workforce was pushed to go fully remote overnight. But the regulatory compliance and digital security needs of financial institutions did not change as fast (nor should they). The good news is that the world's focus on a remote workforce has come with a renewed focus on digital security, and indeed that is much of what interest in blockchain adoption is all about. As these priorities align, 2021 will present opportunities for banks to find ways to apply innovative technology to old problems, improving digital banking services and the bottom line.
Let us explore a few ways in which technology is being used in the financial servicing industry:
Processing of claims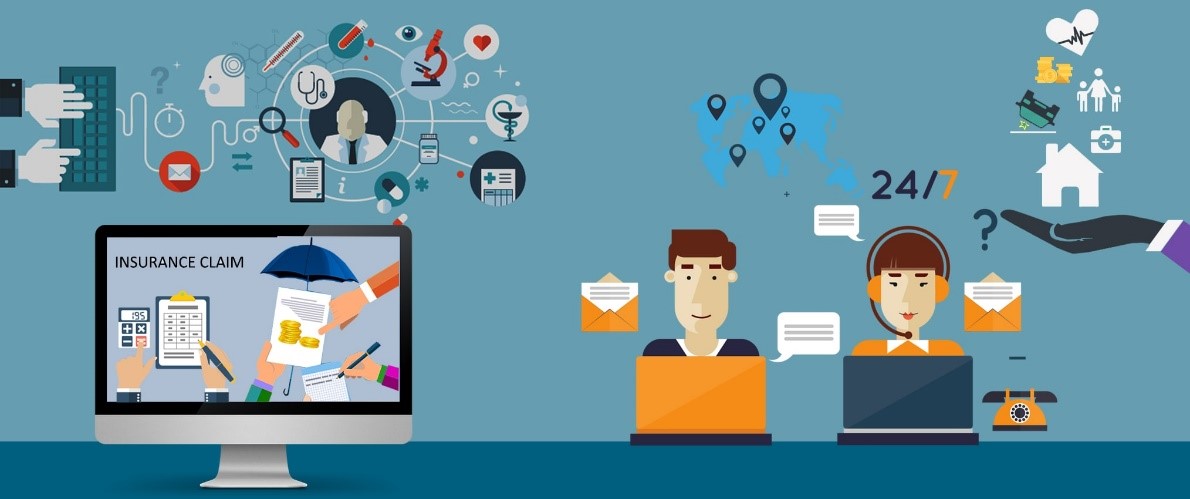 Older methodologies of loan processing and insurance claims always takes longer duration and is always a systematic manual process done partially through technology resources, by which it is always prone to human error. These processes has always resulted in increased workloads and more stress. A typical example is of an organisation which used to go through so many banks and did smart researches just to make sure that the payments were correctly made against the respective claims. This complete process used to take almost four days and today the sector of banking is so achieved and advanced that it merely takes few hours for this entire process. Robotic Process Automation has phenomenally and efficiently catalysed these workflow and has made the whole process free of errors and without discrepancy.
Customer Service
Artificial Intelligence and Robotic Process Automation has proved to be of immense importance in terms of attaining customer satisfaction and proving good responses through efficient Chabot for customer interaction. These technologies are available round the clock according to the need and desire of the customer. Since the Automation Technology is significantly a resource free of errors, the customer needs thereby can be met quicker and precisely.
Financial Service Data Management
Different Automation Process in the banking sector has improved accounting with reduced human errors and less time in the data entry and integration process. Mutual Integrations among the portals can now happen without the human resource. It is also predicted that with further advancements in Machine Learning and its possibilities, the usage of these technologies will be better and beneficial.
Good Yield Factor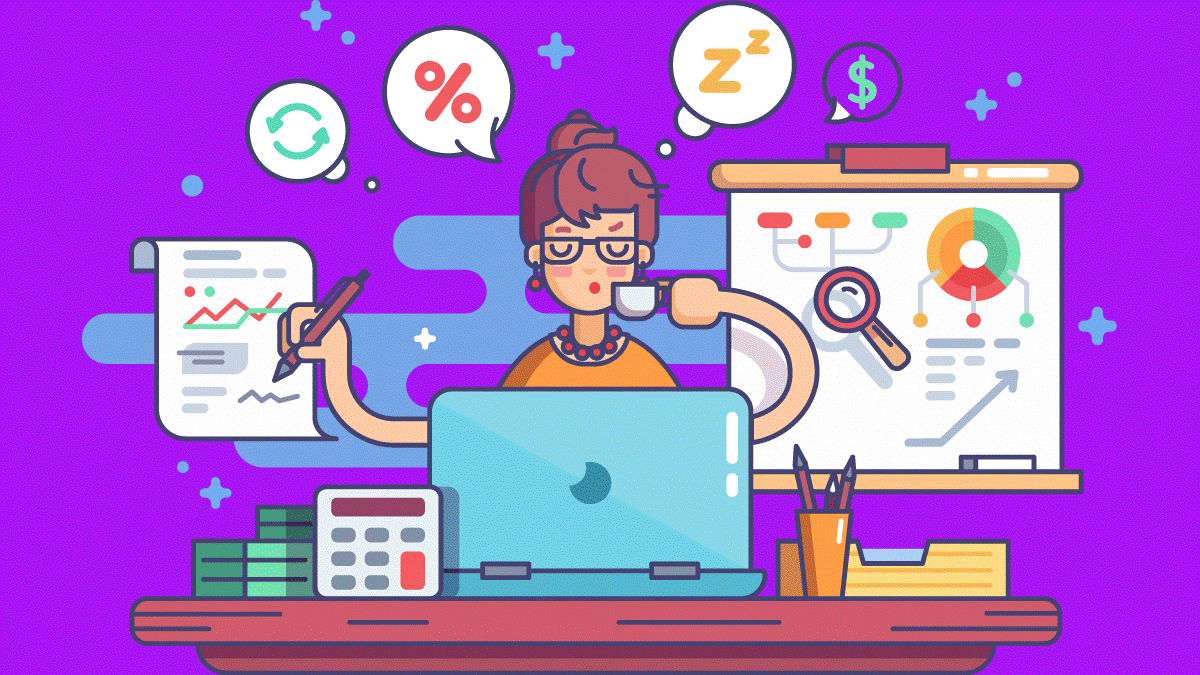 Technology today is expected and capable to achieve what humans would strive hard to prosper. Continuous interaction and working with numerous systems for data and successive information reduces a lot of pain points and saves a lot of resources, thereby resulting in more effective work and organisation's overall productivity. Embedding RPA ends up in maximum work and minimum resources. It offers a user friendly and easy interface to customers and also ensures companies a good return on investment of 30-200% in the initial stages itself.
Federal Agencies throughout the globe have accepted the need for a RPA tool for their development pipeline according to this year's State of Federal RPA Report. Financial Solutions would be the largest beneficiaries of RPA and is expected to be commonly used in acquisitions, human resources, administrative services and customer service applications.
In India, RPA should be considered as one of the marching aid to complete digitisation. The Governments and the respective state authorities have saved a lot of resource and workloads with RPA. For Instance, the New York Power Authority, the Virginia Department of Transportation and the Texas Medicaid and Healthcare Partnership have all automated their manual workflows to refocus on delivering better public services. Consuming RPA may seem problematic because of the rising fallacy in the market about this technology. The Government should equally educate the resource bearers and creators the need for this wonderful technology designed to save time, money, energy and moreover brain.
By Mannu Mathew | Sub Editor | ELE Times