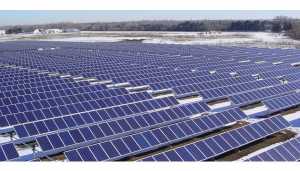 In what will cheer domestic solar cell manufacturers, the Supreme Court on Monday, restored the center's decision to impose 25% safeguard duty on solar cell imports and frowned at importers' attempts to move from one High Court to another till Orissa stayed the levy.
Appearing for the Centre, which challenged Orissa, HC's interim order, staying imposition on safeguard duty on import of solar cells, Attorney General KK Venugopal, and Additional Solicitor General Maninder Singh told a bench of Justices Ranjan Gogoi, Navin Sinha and KM Joseph that the case smacked of gross abuse of the process of law.
The Centre's appeal narrated facts leading to filing of its appeal in the SC. On the request of domestic solar manufacturers, the Director General (safeguards) on a preliminary finding had imposed a provisional safeguard duty of 70% and valorem on import of solar cells. It was challenged by Shapoorji Pallonji Infrastructure Capital Co Ltd before Madras HC, which dismissed the petition on April 16.
Another importer – ACME Solar Holdings Ltd – Moved Delhi HC for for similar relief and its petition was disposed of after recording that the petitioner would submit a representation to the Centre against the preliminary finding of the DG (safeguards). In the meantime, the DG after a detailed examination, gave final recommendation for imposition on safeguard duty at 25% for first year followed by 20% in the second year.