Emplacing the manifesto for cooperation between authorities, civil bodies and technology providers, the Smart Cities Council India (SCC) and Western Digital on Friday held a round table conference session on  Role of Video Surveillance Systems in making cities safer which brought alive the current state of surveillance security in India, the challenges and sustainable solutions to help urban planners understand the framework of a smart city and take steps to improve infrastructure. This initiative is in unison with the vision of 'Smart Cities' for which the role of data and IT, especially video surveillance in enhancing security will play a pivotal role.
The discussion highlighted the limitations of Indian standards in video surveillance
and the importance of strong safety and surveillance policies in India with the focus on possible solutions to make Bengaluru a Safe and Smart City. The discussion centred on the need of smart surveillance shaping smart cities and how to transform surveillance video from cost burden to value-added asset. Additionally, the need of city administrations to focus on installing and upgrading defined specification of cameras, storage systems and allied technologies and incentive to help propel the formation of sustainable smart cities.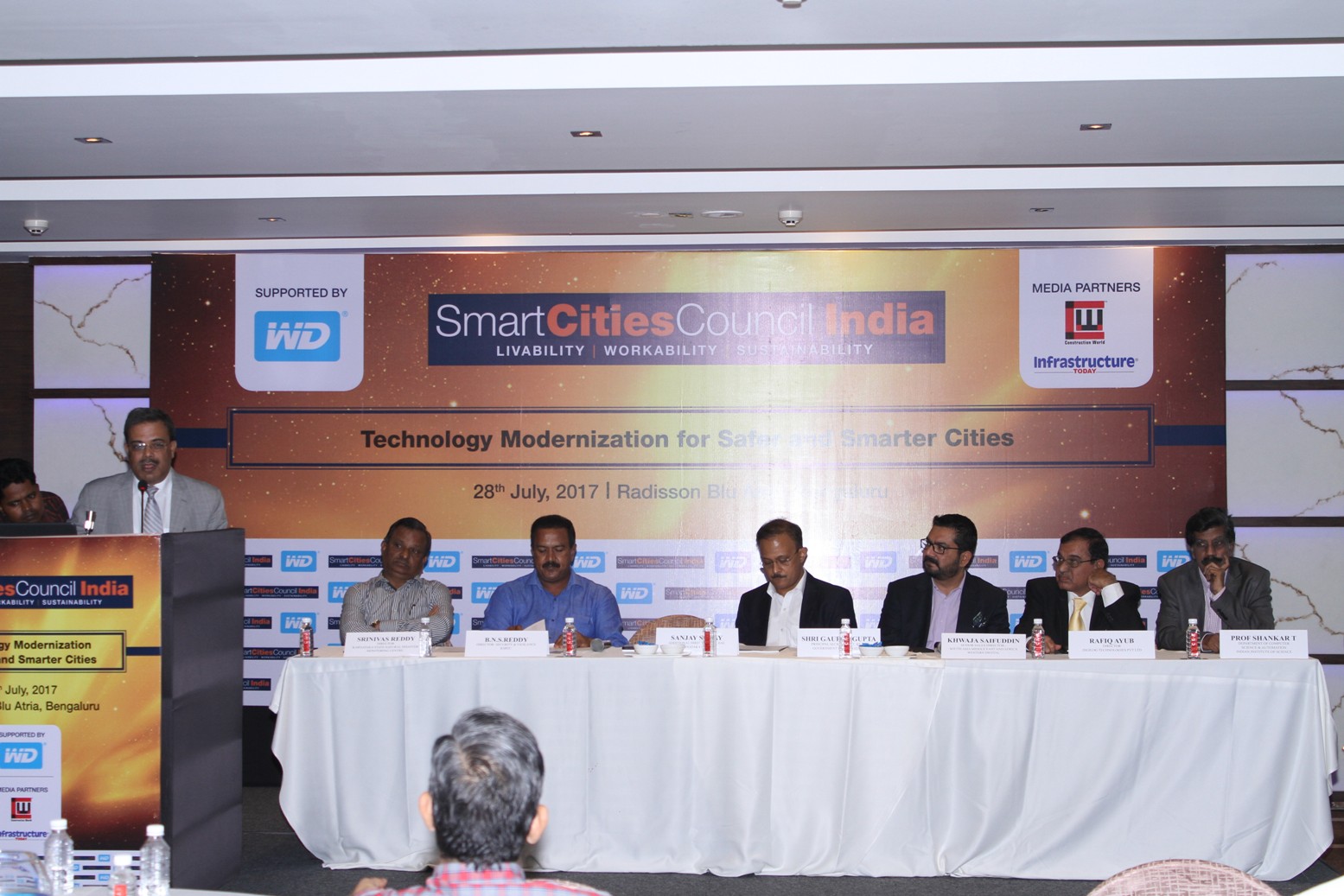 The stakeholders in unison concurred  that investing in the latest video surveillance technology with highest-resolution cameras, best quality analytical tools and highest capacity storage will help lead to smart surveillance systems for secure and safe areas, with a goal of achieving less crimes, 24×7 surveillance, and safer environments for city inhabitants.
In January 2017, SSC in support with Western Digital had organized a similar roundtable in Delhi and launched a report on "Role of Surveillance in Securing Cities" which highlighted the need for surveillance and the role it plays in making our cities secure and smarter. One of the key survey findings was that 'large storage capacity' came up as a high priority. As hard drive technology continues to advance, it is important to help ensure that storage is scalable and future-ready to enable longer retention cycles and broader analytical capabilities.