After the "Etos" concept vehicle unveiled last year, Swiss automobile manufacturer Rinspeed will be presenting the "Oasis" at the Geneva Motor Show (9–19 March 2017). Once again, Rinspeed uses innovative technology from HARTING – the miniMICA. The miniMICA is a further development of the evolutionary HARTING MICA system (which stands for Modular Industry Computing Architecture).
The miniMICA has a scalable and flexible architecture which allows the computing modules to be connected to one another in different ways. With the "Oasis", the driver can customise the plug-in modules and system configuration to the task in hand. "This allows resource-efficient use of the vehicle," says Dr Lutz Tröger, Head of Corporate Technology Development at HARTING.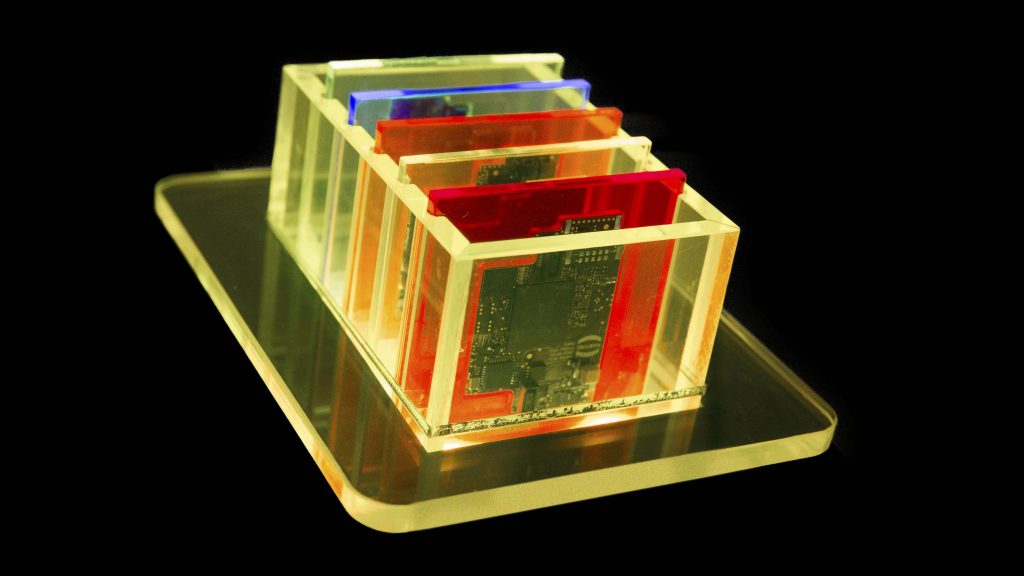 Performance and features on demand – see them in the "Oasis" on the Rinspeed stand in Geneva. The miniMICA will also be a highlight of the HARTING Technology Group at the HANNOVER MESSE fair (24–28 April 2017 / Hall 11 / Stand C15).
Rinspeed and HARTING worked together successfully last year too:
The MICA, which won HARTING the prestigious Hermes Award in April 2016, was installed in the "Etos" vehicle for independent emissions and status monitoring.