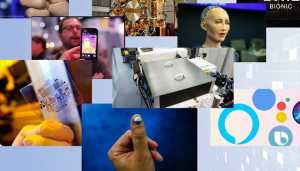 What a year 2018 was. Technology Developments wise, there were a number of breakthroughs that the world got to see. AI, IoT, 5G, Robotics, Quantum Computing- all the disruptive technologies saw a massive improvements and 2018 gave us a slight sense of what this world might look like in a few years. We bring to you, the 10 biggest tech developments of 2018 that have the potential of changing your life by leaps and bounds. Take a look:
Cutting Edge UV Sensor
L'Oreal unveiled a smart wearable that could fit your thumbnail and is battery-free at CES 2018. This UV sensor tracks the skin's exposure to harmful ultraviolet (UV) rays from the sun. L'Oreal's UV sense smart wearable is flexible and can be applied like a tattoo on skin or thumbnail. The smart wearable is called UV Sense, the device is the first battery-free electronic UV sensor in the world, and it's small enough to wear on one of your nails. Using NFC, the device can connect to your phone and deliver data on sun exposure, it has an app for both iOS and Android for tracking data. At just 2mm in thickness and 9mm in diameter, the tiny electronic sensor can be worn on a fingernail, a pair of sunglasses or any other item that's exposed to sunlight. The sensor is reusable and re-adhesive.
Pro-Mode Thermal Imaging on Your Smartphone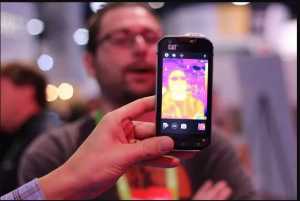 Being able to pop a FLIR camera onto your phone and get a quick thermal readout is fun, but in a professional environment it takes time and relies on the user to keep the software up to date on the phone. Now FLIR is working with Arsenz to stick its miniaturized thermal smarts into a headset you wear almost like Google Glass. This design gives the user a thermal readout of the world right in front of them without obscuring their view or occupying their hands. As augmented reality products go, this is both technically fascinating and one of those things that will make certain jobs infinitely easier to do.
Smart Assistants Saw an Upsurge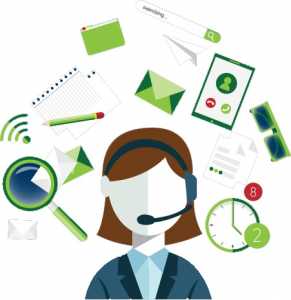 Although virtual assistants have been around for a while, in 2018 they were especially the talk of the world. Voice assistants are probably one of the best examples of an IoT application at the service of the user. They provide information, allow you to manage events and make purchases, and much more. Probably the most striking and interesting assistant this year was the Lenovo Smart Display, a speaker to which Lenovo and Google have added a small touch screen and the presence of Google Assistant. With this development, the Amazon Echo Show has gained a strong opponent, while users have gained more features. The speaker will allow users to make and receive video calls, listen to music and get information about the traffic and weather, as well as having the functions needed to control a smart home. The Lenovo Smart Display will also have access to Google Maps and YouTube, in addition to Google, making this assistant probably the most advanced to date.
The Most Powerful Femtosecond Laser
At an industry-leading 1 mJ, 100-kHz, 100-W, the Supernova OPCPA — "the most powerful femtosecond laser on the market" — performs 10x faster than conventional Ti:Sapphire lasers. It features extremely short pulse durations down to 15 fs, and covers a broad wavelength range (from 0.4 to 3.0 μm). Wavelength flexibility allows tailoring to custom multi-colour experiments at full system performance and stability. The Supernova OPCPA can be employed in research of attosecond science, material processing and ultrafast spectroscopy.
World's Most Powerful and Smallest Mobile Computing Chip
Apple announced a family of three iPhones powered by a 7nm SoC (System on Chip). Apple's 7nm A12 Bionic chip packs 6.9 billion transistors and is "the most powerful chip in a smartphone," said chief executive Tim Cook. The A12's two high-performance CPU cores deliver 15% more speed and 40% greater efficiency than the prior A11. Four other cores are 50% more efficient than those on the prior chip. According to Apple, the neural engine can perform 5 trillion operations per second—an eight-fold boost—and consumes one-tenth the energy of its previous incarnation.
A New Breakthrough in 5G Technology
Qualcomm unveiled the world's first fully-integrated 5G NR millimetre wave (mm Wave) and sub-6 GHz RF modules for smartphones and other mobile devices. The Qualcomm QTM052 mm Wave antenna module family and the Qualcomm QPM56xx sub-6 GHz RF module family pair with the Qualcomm Snapdragon X50 5G modem to deliver modem-to-antenna capabilities across several spectrum bands, in a very compact footprint that is suited for integration in mobile devices.The QTM052 mm Wave antenna modules work in tandem with the Snapdragon X50 5G modem, as a comprehensive system, to help overcome the formidable challenges associated with mm Wave. They support advanced beam forming, beam steering, and beam tracking technologies, drastically improving the range and reliability of mm Wave signals. They feature an integrated 5G NR radio transceiver, power management IC, RF front-end components and phased antenna array.
A Glimpse of the First 'Robot' Human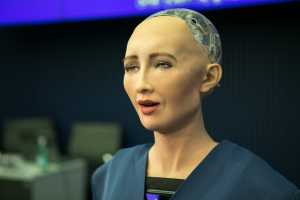 Although there have been iterations in previous years, it was at the 2018 CES that Sophia really made a splash. The ongoing brainchild of Hong Kong's Hanson Robotics, Sophia is one of the most impressive displays of smart, empathetic artificial intelligence around. A milestone in humanoid robotics, Sophia's software is powered by Google, helping her hold developed conversations with humans that include smart retorts, philosophizing, and even the occasional well-timed joke. While commercial applications aren't yet clear, Sophia remains a truly stunning example of the possibilities offered by smart AI.
Possibly the Biggest Breakthrough in Lithium Ion Technology
Researchers at Norway's Department of Energy Technology (IFE) in Kjeller said they had perfected a way to substitute silicon for the graphite commonly used in the anodes of lithium ion batteries.The discovery could lead to batteries that can power an electric car for 600 miles or more, the researchers claim. Pure silicon has ten times more capacity than graphite but it loses capacity faster than graphite. The researchers have found a way to mix silicon with other elements to create an anode that is stable and long lasting and which has three to five times higher capacity than a conventional graphite anode. Laura Brodbeck of Kjeller Innovation works to commercialize research results from IFE. She says the new technology is already being tested by both material manufacturers and battery manufacturers to determine if it can be marketed successfully.
An Unprecedented Printing Technique for Flexible Electronics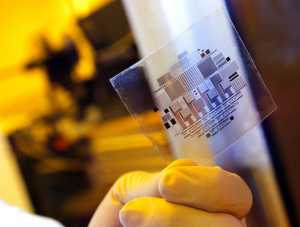 In 2018, we saw a new form of electronics manufacturing which embeds silicon nanowires into flexible surfaces could lead to radical new forms of bendable electronics. Engineers from the University of Glasgow claimed that they had for the first time been able to affordably 'print' high-mobility semiconductor nanowires onto flexible surfaces to develop high-performance ultra-thin electronic layers. Those surfaces, which can be bent, flexed and twisted, could lay the foundations for a wide range of applications including video screens, improved health monitoring devices, implantable devices and synthetic skin for prosthetics. The researchers manufactured semiconductor nanowires from both silicon and zinc oxide and printed them on flexible substrates to develop electronic devices and circuits. In the process, they discovered that they could produce uniform silicon nanowires which aligned in the same direction, as opposed to the more random, tree-branch-like arrangement produced by a similar process for zinc oxide. Since electronic devices run faster when electrons can run in straight lines as opposed to having to negotiate twists and turns, the silicon nanowires were best suited to use in their flexible surfaces.
We Saw the World's Largest Quantum Computer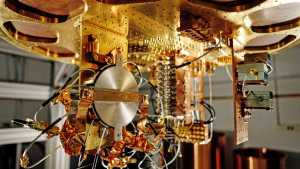 Sure, the quantum computer of the future might still be a few years away, but that didn't stop companies from contributing towards the ever expanding. The latest one of them being Google. The tech giantsunveiled what is being touted as the world's largest quantum computer. Dubbed Bristlecone, it's a 72-qubit gate-based superconducting system that blows the previous best, IBM's 50-qubit processor, out of the water. The race to build the world's first useful quantum computer is nearing its end.The Mountain View company's Research at Google team created the 72-qubit processor by scaling its previous 9-qubit system. Its obvious goal is to provide the power and stability necessary for quantum computers to become functionally useful.