In the forthcoming budget, India plans to add extra support measures to its manufacturing and export-dependent industries in an effort to take advantage of the slowing Chinese economy. The finance ministry has stated that initiatives that promote domestic manufacturing and exports and offer a variety of support measures would be given priority in the fund allocation.
ELE Times got the chance to speak with some of the electronics and technology industry's experts and major companies, regarding their expectations and anticipations from the Union Budget 2023.
Ajai Chowdhry, Founder, EPIC Foundation: In 2022, the electronics and semiconductor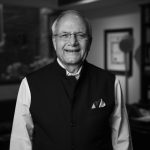 industry observed a progressive growth in manufacturing and exports, especially in the area of mobiles. The revised semiconductor policy enabled 50% contribution from the government for all types of plants. Recently, the telecom department has constituted four task forces to remove bottlenecks, suggest measures and boost the overall domestic telecom manufacturing ecosystem. Production Linked Incentive Scheme is another great initiative by the Indian government that is working as a support system for the manufacturing companies. We are now looking forward to some of the proposals being approved over the next few months.
Currently a large number of electronics & semiconductor products are imported. For the next 10 years, we should identify certain products and design these in India. This needs to be incentivized to make India a product nation. This will create the demand for semiconductor plants that are planned. In the current geopolitical situation, India can replace China as a trusted source for products. Our suggestion would be to add 1% to all PLI schemes to promote design as what has been done for the telecom sector.
Vishal Agrawal, MD, Avaya: The industry is going through a transformational stage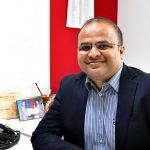 of growth to adapt to the latest technical and cloud trends. In this post-pandemic phase, a number of themes have emerged, and we are convinced that they will continue to be important in 2023 and beyond. Several trends like the metaverse, AI, 5G, and IoT, are new forms of communication along with hybrid and remote working models, which we believe will continue indefinitely. The cloud is what we need to stay connected with these work modes. It is evident that people are loving this new environment, and from the standpoint of communicators, this opens new opportunities. The fact that things have completely taken a turn in the digital era proves that change is the only constant, and we must embrace it as it comes.
Most IT leaders are interested in futuristic technology but are not sure of how to use it or what some practical business use cases are. A cloud communications solution that works the way you do, where you do, is no longer the wave of the future — it's here, now.
Goldy Nagdev, MD, Hari Darshan: I firmly believe in this government's commitment to the growth of industry, particularly the MSME sector. In the budget, I would like to see the consistent introduction of initiatives that encourage entrepreneurs and protect small and micro units.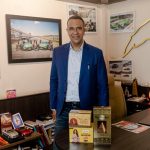 Going forward I'd expect some sort of measures that curtail the growing cost of production.
Transportation and Packaging are two key elements in this.
Besides, a more balanced growth of infrastructure is needed across the country to bring in parity in land and labour costs. The concentration of industry and employment in selected and specific areas leads to an opportunity in those areas but disparity all across.     
The future of Indian Retail is Hybrid. Online and Offline will coexist mutually by completing and competing with each other at the same time. Increasing costs of duplex and corrugating would lead to manufacturers looking for alternative packaging for their products which may disrupt this industry in the long run. Instead of passing the costs to end user, the duplex and corrugating industry should look for innovations and take this initiative upon themselves to arrest these increasing costs.