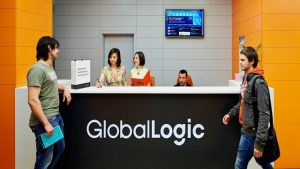 GlobalLogic, a leader in digital product development services, on June 5, announced it has named Jonathan Rothenberg Senior Vice President of Corporate Development and Mergers and Acquisitions for the company. This newly created position is an essential component of GlobalLogic's strategy to expand the company's offerings and global footprint through organic growth, new partnerships, and key acquisitions.
GlobalLogic helps clients build innovative digital products to enhance customer engagement, user experience, and service capabilities. The demand for these services has grown significantly as companies in virtually every industry seek to transform their businesses by building modern software, such as cloud-based platforms, mobile and web applications, and Internet of Things (IoT), in their next-generation products and digital experiences.
Working across all business lines, Mr. Rothenberg takes on the critical role of identifying, evaluating, and executing on strategic business opportunities that will benefit and grow the company's portfolio, and position the company to meet emerging client needs around new technologies such as Artificial Intelligence (AI), machine learning, robotics, and data analytics to name a few. He will report directly to GlobalLogic's CEO, Shashank Samant.
"I am thrilled to join the talented GlobalLogic management team, and look forward to driving an ambitious acquisition strategy alongside the strong organic growth we are already demonstrating," said Mr. Rothenberg. "This is an exciting time for both the company and the industry. I am confident that GlobalLogic will continue capitalizing on the industry's most important technology trends and look forward to contributing to its continued success."