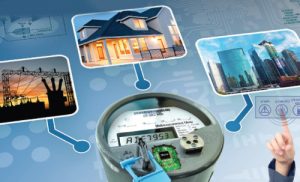 Maharashtra State Electricity Distribution Co. Ltd. (MSEDCL) and BSES Yamuna Power Ltd (BYPL) has signed an agreement with Sensus, a Xylem brand, and global supplier of smart meters and utility-grade communications systems. The agreement will enable MSEDCL and BYPL to pilot FlexNet, Sensus' Advanced Metering Infrastructure (AMI) solution, in MSEDCL, Nagpur area on a trial basis. This technology trial will start in the next three to four months and will simplify installation and commissioning of the Sensus FlexNet AMI solution in MSEDCL, Nagpur area.
MSEDCL and BYPL's requirements for coverage, capacity and part of longer-term needs of smart grids will be tested, by the Sensus FlexNet AMI solution. The FlexNet Long Range Radio technology has exceptional penetration and reach to enable a simple and robust architecture for all applications. It is expected to help MSEDCL, to reduce power theft, data loss and improve billing and collection processes. With operations and service facilities in five continents, Sensus is a global leader in utility infrastructure systems and resource conservation.
British Deputy High Commissioner in Mumbai, Mr. Kumar Iyer, said, "I am delighted to witness the collaboration between Sensus, MSEDCL and BYPL. This is a great example of UK-India collaboration on enhancing energy security. This partnership aligns with the Government of India's National Smart Grid Mission. The UK is committed to working closely with India on innovative technologies to help meet its electricity demand. With Sensus deploying its Advance Metering Infrastructure solution in Maharashtra, I am certain that it will help in improving access to electricity in India."
CMD, MSEDCL, Mr Sanjeev Kumar, said, "MSEDCL has been a leading utility in India in testing and deploying new technology in Electricity distribution. It gives us immense pleasure to implement communication technology of M/s. Sensus in the field of advance metering infrastructure on trial basis. We are hopeful that trial run will help us and establishing utility of the robust AMI solution of M/s. Sensus on affordable cost. We look forward to further advance this partnership resulting into mutually beneficial relationship."
Commenting on the association, BYPL CEO Mr P R Kumar said:  "We are glad being part of this Indo-UK trade partnership. I am sure Sensus' technology will help fulfil BYPL' requirements for coverage, capacity and longer-term needs of smart grids without significant additional investment. This trial will provide a huge fillip to our endeavour in this direction and enable us to draw on Sensus' wide ranging global expertise."
Representing Sensus at the India-UK Tech Summit, Mr Garry Cox, Vice President Strategic Customer Team EMEA and Asia Pacific, said, "We are delighted to have partnered with MSEDCL for this trial. For emerging economies like India, smart grid technologies are essential to avoid lock-in of outdated energy infrastructure, attract new investment streams, and create efficient and flexible grid systems that will be able to accommodate the rising electricity demand from customers and handle numerous power sources. This partnership is a testimony of UK-India technological collaboration. We aim towards bridging the technology gap bringing in the UK's technological innovation thereby setting a bench-mark for the Indian market."    
At present, around 32 per cent of Indians live in urban areas. Particular geographical conditions as per different cities and different categories of consumers being served by the distribution grid make it very challenging to deploy urban smart metering communication networks. Sensus has a unique capability and expertise to ensure the technology can optimise the asset life of meters and infrastructure without compromising the data or the analytics platforms.