Intelligently networked smart homes and smart offices require mesh control systems with many low power nodes, actuators and sensors that are "always on". To meet these emerging demands, RECOM takes a big leap with complementing its low-power RAC series with new low-cost converters with EN60335 household certification. These and upcoming RAC series converters represent a quality-cost proposition, difficult for competition to match.
The RAC01-G (1 Watt) and RAC02-G (2 Watt) series were specially designed to continuously and efficiently power smart building infrastructures. They accept a broad nominal input voltage range from 100VAC to 240VAC for worldwide use. Standard 5 or 12VDC outputs are suitable to power relays, gateways and building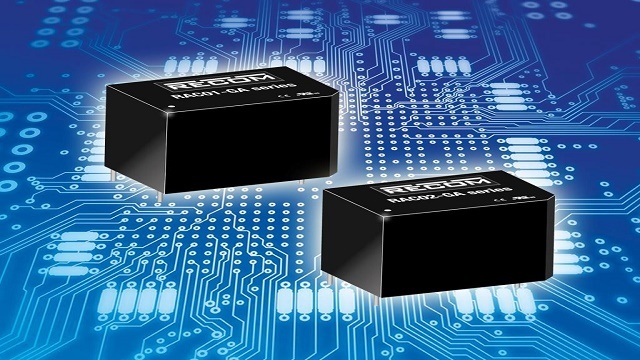 automation nodes. A typical no-load power consumption of only 180mW makes them particularly energy-saving solutions. They operate over a wide temperature range from -25°C to +80°C, are over-current and short-circuit protected – and fit into a tiny 33.7×22.2×19.0mm package. All modules are certified to EN60950 and EN62368 and come with a three-year warranty. EN55022 Class A (RAC-GA) and Class B (RAC-GB) certifications are reached without additional components. The RACxx-GA series is also certified to the EN60335 household norm. These newly developed converters are only a few of many yet to follow in this product family.
For more information please visit www.recom-power.com