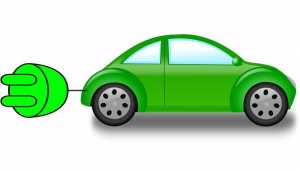 Electric vehicle (e-vehicle) manufacturing programme of Kerala Automobiles Limited (KAL) has got a fillip with the state government approving KAL's draft e-vehicle policy last month. As part of the policy, the public sector company will roll out e-vehicle with freezer for fish vendors, e-vehicle pantry set for street food vendors and e-ambulance.
State government has constituted two committees, one led by chief secretary Tom Jose and a coordinating committee led by Kerala Development and Innovation Strategic Council chairman K M Abraham to oversee the policy. "Discussions were held with stakeholders including KAL to take it forward based on a road map," said K M Abraham.
KAL chairman Karamana Hari said: "Of the Rs 34 crore working capital support offered by the state government for KAL, Rs 10 crore is set aside for e-vehicle manufacturing.
"Hygienic pantry e-vehicles for street food vendors, e-vehicles with freezers for mobile fish sale and e-ambulance are set to be manufactured by KAL. We expect about 300 orders for e-vehicle pantry set with centralised kitchen," he said.
"KAL is also developing e-autorickshaws as part of modernisation of Coir Machine Corporation. We have already delivered 16 e-autorickshaws and would hand over 26 more next month, he said.
Apart from this, KAL also plans to manufacture two lakh electric two-wheelers, 50,000 e-autorickshaws, 1,000 e-goods carriers, 3,000 e-buses and 100 e-ferry boats on a pilot basis by 2020.