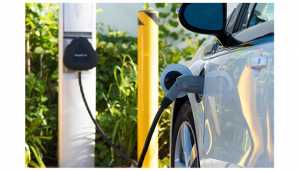 The German government has set itself a goal, namely that six million electric vehicles will be running on German roads by 2030. The aim is that with their help Germany will be able to meet its CO2 emission targets. The German government commissioned the National Platform Future of Mobility to examine this topic, and its initial results will be presented at MES Expo.
In the analysis, in addition to technical and economic criteria, the platform examined the steps that society must take in order for households and businesses to accept and use alternative forms of transport and fuels.
Worldwide, electric vehicle numbers have risen from 3.6 to 5.6 million. However, Germany lags significantly behind other countries. In January 2019 the number of electric vehicles barely exceeded 83,000. According to a survey, German car drivers are unwilling to switch to electric transport because charging times are too long, battery ranges are too short, and the charging infrastructure is inadequate.
A breakthrough in electromobility will hinge decisively on charging times and the existence of a user-friendly charging infrastructure. Lengthy charging times and heavy, unwieldy charging plugs discourage car owners from making the transition to electric vehicles. HARTING, an exhibitor at MES Expo, markets a fast-charging system with a DC (combo) charging plug, which ensures that in the future vehicles will take only minutes rather than hours to recharge. This system can be used not only for passenger cars. Being able to fast-charge electric vehicles for local passenger and freight transport will become an absolute necessity in order to meet the delivery deadlines and fleet availability requirements of the future. 'microSNAP' is a product that will be on display at MES Expo in Berlin.
"MES Expo is the ideal B2B trade fair for all those players who are able to see how important the future of mobility is. This is where companies are able to meet customers and partners on equal terms, see what new trends there are, and the solutions that competitors have to offer", said Guido Selhorst, head of Corporate Market Communication, HARTING Technologiegruppe.
This driverless vehicle was developed by Rinspeed, a company owned by the visionary Swiss car designer Frank M. Rinderknecht. Rinspeed has been working closely with its partners on this project. At the trade fair HARTING will be demonstrating its automatic charging function at a charging station. A charging assistant made by KUKA Deutschland GmbH inserts a HARTING plug into the vehicle socket and automatically cuts electricity when the drive battery has received sufficient power. This vehicle demonstrates how important the electromobility supply industry is for the transition to new forms of transport.
Visitors to MES Expo will be able to see the progress that is being made in the transition to new forms of transport directly at the event, and take a detailed look at the 'microSNAP' as well as the relevant innovative charging infrastructure solutions.
For more information, visit: www.mobility-electronics.de