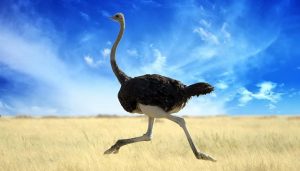 Have you seen the recent Samsung commercial where a curious ostrich suddenly finds itself wearing a Virtual Reality (VR) headset solely by accident, and how it is presented with the idea of flight for the first time? Inspired by a new reality, the ostrich runs and flails its wings until one day it magically takes flight. (Yes, many of us TV viewers and the other ostriches watched on in disbelief—captivated.) It's truly amazing what new worlds of opportunity this technology brings. And it's not limited to only gaming or enhancing television.
VR is a completely digital environment. But with Augmented Reality (AR), the real world is enhanced with a digital information overlay. Physical objects are often static and unintelligent, offering little interactivity to the curious observer. With AR the real world remains central to the experience, only it's enhanced by virtual details. Computer-generated inputs can range from sound, video, graphics to GPS overlays, and more. Hard to imagine that it started as a pure science-fiction concept created by novelist Frank L. Baum over a century ago, where electronic glasses mapped data onto people in his novel, The Master Key: An Electrical Fairy Tale Founded Upon the Mysteries of Electricity and the Optimism of Its Devotees. In this novel, a 15-year old boy experiments with electricity and accidentally discovers the "Master Key of Electricity" and, by extension, the "Character Marker," which is a pair of spectacles that displays a letter on others' foreheads that indicates their character. That's pretty insightful (pardon the pun) for a tale told in 1901.
Any coincidence aside, all of us are familiar with Google Glass, an optical head-mounted display designed in the shape of a pair of eyeglasses. It displayed information in a smartphone-like, hands-free format. However, it quickly lost fanfare. So, where is AR headed? Is it even close to becoming a reality? Areas that are receiving much of the attention include AR object detection, robotic machine vision, field maintenance, retail showroom sales floors, production lines, and more.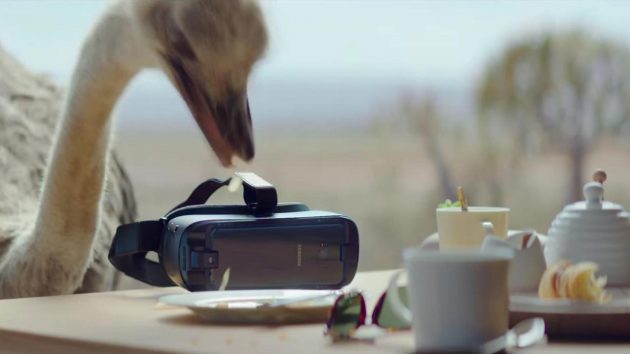 Looking closer at production lines on the factory floor, AR has the potential to assist front-line workers with clear and timely processes at just a mere glance. It can help workforces identify and understand 3-D objects quickly, allowing the system to help laborers pick correct parts, products, and more. For manufacturers, this could greatly help in controlling costs and streamlining processes—translating into error reduction, elimination of line stoppages, and increased quality assurance.
Volkswagen, for example, has introduced its Mobile Augmented Reality Technical Assistance (Marta) system—a tablet-based application to help mechanics—developed with AR technology firm Metaio. By overlaying scaled 3-D graphics on a live camera feed, Marta takes you step-by-step through mechanical procedures on VW's XL1 hybrid car. It also lets you know which tools to use, labels parts, and even lets you try out new components, such as different-colored hoods.
What's more, hands-free AR solutions could make work even easier. At a trial inside a Bosch warehouse in Germany, real-time information is made visible right before a worker's eyes as they go about their jobs. As we revealed in our Shaping Smarter Cities series, DAQRI has created a smart helmet that is uncovering new possibilities. Imagine receiving real-time information that's made visible before your eyes—inventory to pick, instructions to use, and safety cautions to heed, for example.
In short, AR has emerged from a writer's imagination into an invention of reality. Currently, there are many AR applications in development. But, the concept won't totally take flight until engineers design how AR can integrate with daily life to increase productivity, efficiency, and ultimately the quality of experiences. Until then, we can only dream of flying ostriches.