In the era of miniaturization in the Semiconductor industry, ASIC design involves complex challenges such as carrying out IP design, conducting design & functional verification, reducing power consumption, and performing design for testability. In addition, there are increased cost and performance issues. Moreover, hardware designers need to faster TTM challenges bearing the level of risk throughout the ASIC design workflow.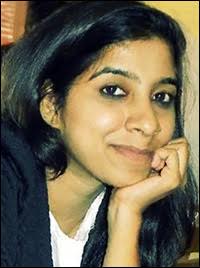 Inability to achieve faster TTM results in:
• Competitor seizing the opportunities
• Loss of Revenue
• Missed opportunity due to late launch
• Increase in time consumption in ASIC Design and Manufacturing cycle.
For a continuous performance of ASIC design, faster time to market helps hardware designers reduce time-consuming manufacturing cycle, resulting in the reduction of the overall product cost.
In this infographic, viewers can see the growth of chip industry, leading to various challenges faced by semiconductor industry along with solutions to achieve faster TTM.
Visit here to read the Infographic that shares challenges and solutions to achieve faster time-to-market in ASIC Design for the Semiconductor industry.
eInfochips has contributed to over 500 product designs for top global companies, with more than 40 million deployed around the world. As a leading ASIC design and verification service provider, eInfochips has brought together IP cores, verification IP and design and verification expertise. In order to reduce time to market, einfochips provides ASIC, FPGA and SoC products based on standard interface protocols. It includes:
• ASIC Sign off services in Front end (RTL design, Verification) and Backend (Physical design and DFT) domain
• Turnkey services covering RTL to GDSII
Komal Chauhan works in the marketing department at eInfochips, where she supports digital and content marketing activities for semiconductor and IoT applications.