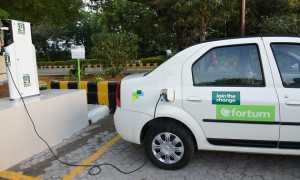 Taking a cue from several Western countries, the Delhi government is in talks to offer subsidy to people buying electric vehicles. This will likely encourage first time buyers to choose electric mobility.
The government is allegedly planning to introduce a slew of measures that would include a 100 per cent road tax exemption, attractive exchange discounts, and strengthening of charging infrastructure across the national capital. In fact, sources tell that the Delhi government is ready with a comprehensive electric vehicle policy and will soon make it public.
According to a report, Delhi transport minister Kailash Gahlot recently held a meeting to discuss steps that need to be taken to provide a robust infrastructure support in the city for promoting electric mobility. All stakeholders, including the power grid, power distribution companies, and Indian Oil Corporation were present at the meeting. The government is planning to build charging stations across the city like petrol pumps and CNG stations.
The report said that the government is planning to provide subsidy to those opting for electric vehicles as these are more expensive than diesel or petrol ones at present. The state transport minister said that major incentives will be given for buying electric vehicles.
Earlier in July, the Delhi government approved the hiring of a consultant to run 1,000 electric buses. Announcing the decision, chief minister Arvind Kejriwal said in a tweet, "Cabinet approves hiring of consultant to run 1,000 electric buses in Delhi. A big step in modernising Delhi's transport sector and reducing pollution." The move came after the Supreme Court questioned the Kejriwal government over its proposal to procure low-floor electric buses.