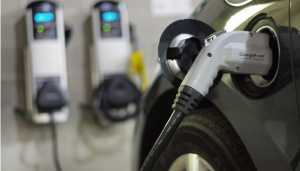 Bangalore Chamber of Industry and Commerce plans to tie up with Bangalore Electricity Supply Company Ltd (Bescom) to set up electric vehicle charging points in Bengaluru.
"BCIC, being an avid advocate of green technology, particularly in Bengaluru due to increasing pollution levels, has proposed to partner with Bescom to establish more electric vehicle charging points in Bangalore. The formalities can be worked out with Bescom to jointly set up EV charging points so that more users can shift towards promoting green technology in our city and also boost electric vehicle adoption at a faster rate," said Kishore Alva, President, BCIC & Joint President and Executive Director, Adani – Udupi Power Corporation Ltd.
Bescom has planned to install EV fast charging points at 83 locations across Bengaluru. These points will come up at a distance of 3 kilometres from each other at locations like BBMP parking lots, metro stations and other public spaces where vehicles can park and recharge their batteries.
During the meeting, BCIC President also discussed about the power situation concerning the industrial growth in Karnataka and how BCIC can actively partner with the government in providing uninterrupted power supply to both domestic and commercial users.
C Shikha, Managing Director, Bescom, expressed her keenness to meet industry leaders at collective forums hosted by BCIC so that she can get a first-hand feedback on Bescom services from industry leaders. Along with Alva, other BCIC office bearers Devesh Agarwal, Senior Vice-President, and T R Parasuraman, Vice-President, were also present at the meeting.