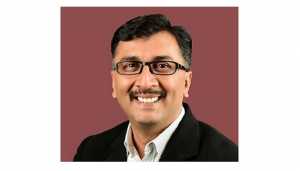 ASM SMT Solutions, the global technology leader, has appointed Vasanth Kumar to be the new General Manager for its India operations. Vasanth Kumar has almost twenty years of experience in the field of electronics manufacturing in India. He worked at an Indian EMS company in various positions from head of production and head of strategic business to factory manager and is therefore intimately familiar with the special requirements and challenges of the Indian market. Kumar is very well established within the network of Indian electronics suppliers and partners as well as within the global ASM team.
Vasanth Kumar has been with the ASM SMT Solutions Segment for over 14 years, a period in which ASM has developed into the #1 provider not just globally but also in India. He has been a strong driver of ASM's growth and presence in the country. His clear goal going forward, Kumar says, is to "work towards establishing ASM as the clear #1 supplier in India, because I believe we have exactly the right portfolio for the market. We have a strong, focused and dedicated team in India that truly understands the market and our customers. We are backed by the global ASM Team and work closely with our local, regional and global customers in a trusted network."
"In addition, we are perfectly equipped to support ASM's customers on the highest level with digital solutions like the ASM Remote Smart Factory that employs modern video and data transmission technologies. They let ASM customers fix malfunctions and make improvements more quickly to improve their overall equipment efficiency. With the market showing all the signs of growth, we have made significant investments in India to make our organization stronger and thereby increase our market share. The entire team is looking forward to this exciting time," added Kumar.
For more information, visit: www.asm-smt.com