Augmented Reality (AR), mixed reality, as well as extended reality, serves as a visual treat in commercial space. These technologies are very capable of attracting as well as persuading people for certain services or products. Areas of E-commerce, gaming, healthcare, real estate, entertainment as well as education are the prime contributors.
We have had many instances of the latest technologies in a commercial application. Technologies as such accounts for making the work done easily, thereby saving a lot of time as well essential resources.  ELE Times in the previous issues also has tried to highlight the commercial aspects of emerging technologies.
The Covid-19 pandemic has been a catalyst to embracing new ways of working. Travel restrictions and limited access to facilities have pushed the adoption of technologies that enhance remote work. This is the case of augmented reality (AR), which is starting a silent revolution on the pharmaceutical and biotech manufacturing floor.
Today, it has become almost common to see augmented reality capabilities as a marketing tactic.  Movies and products are increasingly inching towards AR to promote themselves in a more visual, fun and creative manner.
Changing Landscape of Interior Designing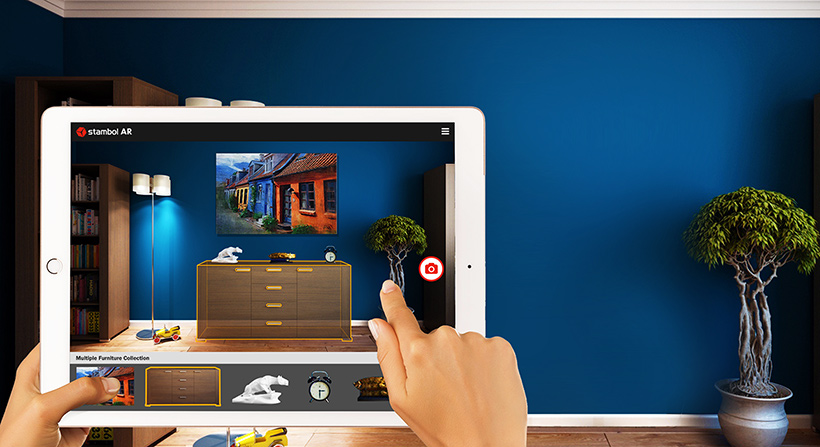 Recently, IKEA has designed an AR-related application, that lets you design the entire living room or bedroom according to your choice or desire. IKEA is to help people design entire rooms using the LiDAR sensors in an iPhone. That's right, this is still an Apple-only project for IKEA. The innovation lets you capture complete 3D room plans with measurements. It detects your existing furniture and places white boxes on the plan where your current chairs, tables, sofa reside.
From there you can place furniture, shelving systems, decorations and change wall colours, then export your design in both 3D and 2D and send it to others for approval or ridicule. The models can also include ceilings so you can add in virtual suspended light fittings. Other new features include being able to interact with items, such as turn AR lamps on and off, and place items on top of each other, say a lamp on a sideboard for example. IKEA is also considering integrating the 3D measuring tool into the IKEA website and taking other AR elements online. "Chrome and Safari and Mozilla are all playing around with web AR experiences.
AR Automotive Showroom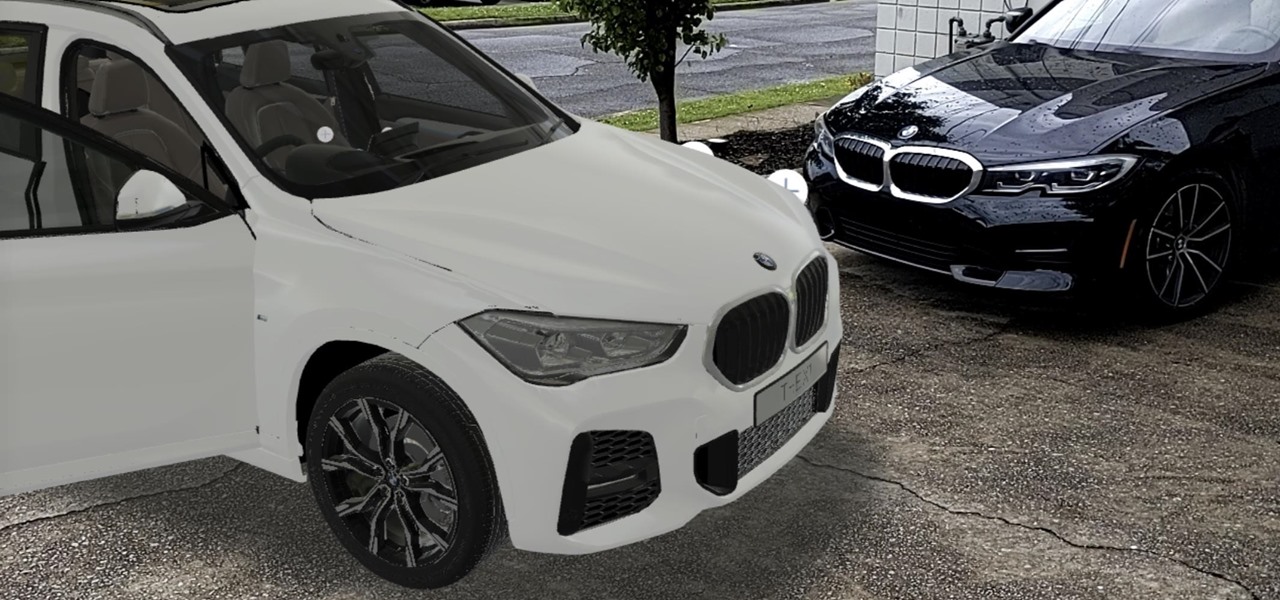 As the pandemic persists, many consumers are still hesitant to let their socially distanced guard down. To solve this dilemma for its dealers in the UK, BMW has launched a web-based AR experience that serves as an immersive augmented reality showroom.  The BMW Virtual Viewer displays three of BMW's Plug-in Hybrid Electric Vehicles (PHEVs), namely the X5, X1, and 3 Series Touring, although BMW plans to add more models to the viewer as they launch. The AR experience allows you to scale the size of the virtual models and change the colour, wheels, and interior. You can also explore the interior and interact with features of the car, including opening doors, turning on lights, and playing songs on the stereo. Hotspots throughout the experience provide more information about each vehicle.
BMW has experimented with multiple methods of delivering AR experiences to promote its products. It broke ground as the first company to use the Augmented Trial Lens in Snapchat. The company has also launched the BMW i Visualizer app for iOS and Android. This app enables prospective buyers to view customized models in their physical space via ARKit and ARCore, respectively. Its latest tactic follows the path blazed by Toyota in leveraging web-based AR, which does not require consumers to install an app or be a member of a social network like Snapchat or Facebook.
First AR Guided Surgery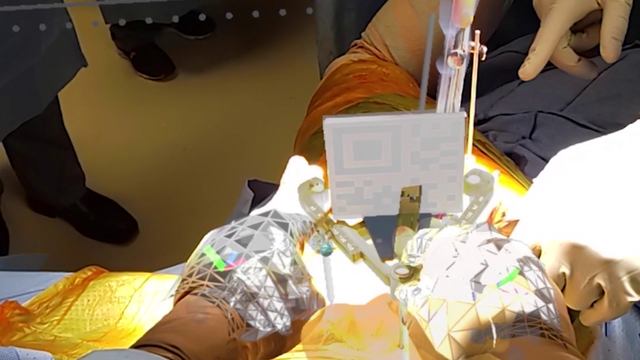 Last month, a team at New England Baptist Hospital did something no one has ever done before: They used augmented reality during a total hip replacement, essentially giving the surgeons X-ray vision.
The special head-mounted displays load the 3D images of the patient's anatomy before surgery. There is also a tracker on the patient in the operating room.  The tracker then presents the persons anatomical information for reference. The benefit of that is precision. The surgeon was able to see a patient's exact, unique anatomy to perfectly place a new implant.
AR For Army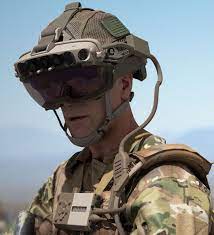 Microsoft has reportedly been awarded a ten-year contract worth close to US$22 billion, to provide 120,000 military-grade augmented reality (AR) headsets to the US Army. The AR interface is called the "Integrated Visual Augmentation System" (IVAS). It will use Microsoft's HoloLens headset technology as its base hardware.
Features will supposedly include thermal sensors, machine learning and a digital heads up display to enhance soldiers' "situational awareness". AR and warfare's relationship isn't new. AR continues to see uptake today, in a trend which geographer Stephen Graham refers to as the "militarization" of everyday life. And this is especially noticeable with technologies governing urban societies. In one particularly troubling development, the forces used the ClearView AIs facial recognition software for a run.
Biotech Manufacturing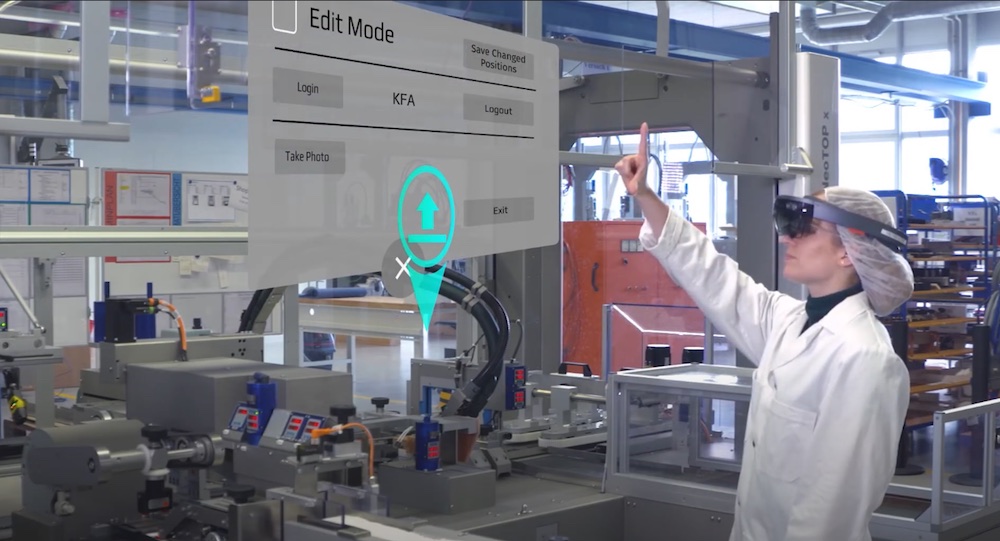 Today, Biotech and Pharmacy companies have started implementing augmented reality technologies at their manufacturing facilities. Through this implementation, companies aim at offering a new range of possibilities. AR here helps in transforming the process and monitoring the quality. It also helps in training as well as maintaining supply chains.
When considering the manufacturing process in the pharmaceutical sector, it has to be error-free. AR is the best option, which could control all the manufacturing errors and problems. AR can ease the analysis of the equipment in operation and get a more complete overview of the factory's performance.
The mainstream working includes the application of a smart glass, which helps in managing the virtual equipment command. Thereby generating data from a variety of sources. The smart glasses might inform the employee of a malfunction.
The manufacturing industry aims to continue refining the design of immersive experiences with high-quality and detailed virtual objects, higher transfer of data allowed by 5G connectivity, and lighter, more compact and efficient AR devices. As the industry keeps growing, we will see the spread of AR solutions from R&D laboratories to manufacturing, allowing real-time analysis by connecting with machines that share information about how they are running and which maintenance steps should be followed.
How does the Industry watch it?
Mobile AR users will reach over 800 million and forecasted to grow to 1.73 billion by 2024. Also, the AR market will cross the mark of US $61.39 Bn by 2023. It is no surprise that Flipkart Group acquired a 100% stake in AR Company Scapic in November 2020 to enhance its immersive online shopping experience capabilities for users, especially after increased online adoption behavioural changes after the pandemic.
In the last year, advanced technologies such as AI, big data, cloud, and AR/VR are helping enterprises fight the pandemic and improve productivity and operational efficiency. Enterprises have started investing, with varying degrees of caution, in these technologies to ensure business continuity.
According to TechSci Research report, "India Augmented Reality & Virtual Reality Market By Product Type (Head-Mounted Display, Head-Up Display, Smart Glass, Handheld Device Applications), By Organization Size (Large Enterprises, Small- & Medium-sized Enterprises), By Offering (Hardware & Software), By Application (Consumer, Enterprise), By End User.
Roll-out of 5G technology and Wi-Fi 6 will boost India augmented reality and virtual reality market growth. Digital transformation is observed around the world and the growing tourism industry is fueling the market growth further in the upcoming five years.
Road Ahead
However, lack of awareness in underdeveloped economies and high cost for equipment required for augmented reality and virtual reality coupled with a harmful effect on eyes may create hindrance to the market growth. India augmented reality & virtual reality market can be segregated by product type, organization size, offering, application, end-user, region, and company.
The consumer segment is expected to dominate the market in the forecast period due to the rise in the application of technology in consumer electronics and the development of interactive gaming platforms. Also, the rise in awareness regarding augmented reality and virtual reality is a major driver for market growth. The types of a product in the market are head-mounted display, head-up display, smart glass, and handheld device applications. The head-mounted display will hold a major market share for the next five years. Growing investment for the development of the technology is driving the market. Also, the rise in demand is fostering the growth of the market.
By: Mannu Mathew | Sub Editor | ELE Times