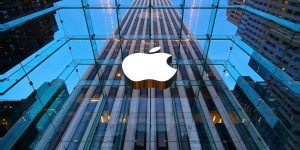 Apple is looking to develop more semiconductors in-house to stay competitive with its artificial intelligence technologies, as well as reduce reliance on suppliers such as Intel and Qualcomm. There have been a number of recent developments that indicate that Apple is expanding its efforts into chip design.
Apple AirPods, introduced to the market in 2016, had a custom Bluetooth chip designed to be more power efficient, allowing for less battery drain in both the wireless earpods as well as the device it is paired with. In April this year, Apple announced that it will no longer be using chips by Imagination Technologies, a company that makes GPUs for ARM processors. Apple had been using chips by Imagination Technologies for years, and was almost solely responsible for the revenues and success of the company. Apple plans to stop using chips by Imagination Technologies by mid-2019.
For its Mac lineup, Apple has historically been using chips by Intel, because of the high performance. Apple is building a custom ARM chip for use in its Mac lineup, considering the superior power efficiency offered by ARM. The TouchBar and the TouchID sensor on the 2016 lineup of MacBook Pros used an ARM chip. The secondary ARM chip is meant to keep essential services running when the lid is closed, and the laptop is in low power mode.
Another strong indicator of Apple's ambitions in the semiconductor space was joining a consortium led by Bain Capital for a last-ditch effort to buy out Toshiba's struggling chip business. The deal apparently fell through after Apple failed to agree with key terms of the deal.
Perhaps the strongest sign yet of things to come is the A11 Bionic chip on the iPhone X, the first hexa-core chip from Apple. It featured the first GPU designed by Apple on a smartphone. A "Neural Engine" on the chip is dedicated to AI tasks, and can perform 600 billion operations every second. According to Geekbench 4 scores, Apple's chip performs much better than every other smartphone chip in the market.
According to a report in Nikkei Asian Review citing industry sources, Apple wants to reduce reliance on other manufacturers and develop even more chips internally. Apart from the fingerprint chip for TouchID, the Bluetooth chip used in the AirPods and the core processor designed in-house, Apple wants to invest or design in-house the touchscreen sensor, the display driver IC, the baseband chip, the power management chip, and the NAND flash memory chip.
Apple's ambitions may disrupt the supply chain, and are an effort to reduce costs. Affected chip suppliers are likely to include Intel, Synaptics, Skyworks, Broadcom, Samsung, Micron, SK Hynix, Toshiba, Dialog Semiconductor and Imagination Technologies. In 2016, Apple was the fourth chip designing company by revenue, after Qualcomm, Broadcom and MediaTek.