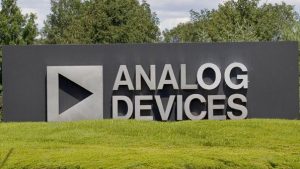 Analog Devices, Inc. on March 08, 2017, announced that it has received regulatory approval from the Ministry of Commerce ("MOFCOM") of China to complete its acquisition of Linear Technology Corporation. MOFCOM clearance was the final required regulatory approval, and the parties expect to complete the acquisition on March 10, 2017.
"As we clear this final regulatory hurdle and prepare to close this transaction, we are well positioned to begin integrating Analog Devices and Linear Technology," said Vincent Roche, ADI President and Chief Executive Officer. "Since the transaction announcement in July, our two organizations have been intensively planning and preparing to move quickly to a united operation upon close. As we now turn to that integration, we are excited about creating additional value for our customers, employees and shareholders."
In connection with the closing, Linear Technology stockholders will receive $46.00 in cash and 0.2321 of a share of Analog Devices common stock per share of Linear Technology common stock. Following the closing, Linear Technology shares will be delisted from trading on the NASDAQ Global Select Market.
Updated Outlook for Second Quarter of Fiscal 2017
Analog Devices also revised its financial guidance for its second fiscal quarter of 2017. The Company now expects revenue and earnings per share to be between the mid-point and high end of guidance.
Departure of Chief Financial Officer and Appointment of Interim Chief Financial Officer
The Company has also announced that it has accepted the resignation of its Chief Financial Officer, David Zinsner, effective March 17, 2017. Mr. Zinsner will be leaving ADI to pursue a new role as president of a venture-backed technology company in the Boston area. Effective March 18, 2017, Eileen Wynne, Analog Devices' Vice President and Chief Accounting Officer, will assume the role of interim CFO until a permanent successor to Mr. Zinsner is named. The Company has commenced a search for a new CFO.
Mr. Roche commented, "I would like to thank Dave for his valuable contributions to ADI since he joined 8 years ago. His commitment, achievements, and professionalism were exemplary throughout his time with the Company, and we wish him every success in his future endeavor.
We have a deep bench of finance talent at ADI, and I am confident that Eileen Wynne, our long-time Chief Accounting Officer, will do an excellent job in this interim period."
Mr. Roche added, "In addition, I am very excited about the possibilities for the Company after we combine with Linear Technology Corporation. Our integration planning, which Dave had overseen, is largely complete. We now shift into the execution phase of our integration efforts, and as planned, our combined management team will spearhead the critical work to combine our two companies."
For more information, visit www.analog.com