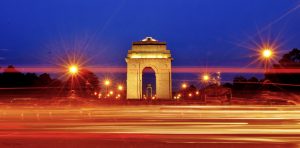 In tune with Centre's policy to cut energy consumption, Delhi's leading power distribution company BSES and state-run Energy Efficiency Services Ltd have distributed over 56 lakh LED bulbs at a subsidised rate in the city which is estimated to save a whopping 124 million units of power annually.
A BSES official said of these over 56 lakh LED bulbs, around 37 lakh have been bought by over 6 lakh consumers in South and West Delhi while around 20 lakh bulbs were bought by over 3.37 lakh consumers East and Central Delhi.
The scheme to distribute LED (light-emitting diode) bulbs is being implemented by BSES in collaboration with Energy Efficiency Services Limited, a joint venture company of PSUs under Ministry of Power.
The LED bulb scheme was first launched in Delhi in June 2015.  "Over 56 lakh LED bulbs have been distributed in BSES area. These will cumulatively lead to energy savings of a whopping over 124 million units per annum," said a BSES official.
As per experts, a LED bulb consumes 50 percent less electricity than an equivalent CFL bulb and 85 percent less than an equivalent Incandescent bulb.
In his Independence Day speech last year, Prime Minister Narendra Modi said the Centre was targeting to save Rs 1.25 lakh crore in energy cost through an installation of 77 crores LED lighting devices.
About the implementation of the scheme, a BSES spokesperson said, "We are championing the cause of safer, sustainable technologies like LED and roof-top solar net metering. As the cost of LEDs decreases, they offer an exponential potential for energy saving initiatives, positively contributing towards a sustainable and green planet."
Under the scheme, a consumer can now buy LED bulbs of 9 watts at a heavily subsidized price of Rs 65 each. Each of the LEDs is backed by the 3-year warranty.