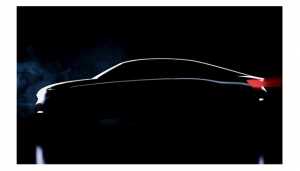 A prototype for world's first solar-powered, long-range EV has been released by Netherlands based EV startup Lightyear. The newly built car has a lightweight construction with an aerodynamic shape. The car boasts a 450-mile range, only 40-50 of those miles will be powered by the sun. Otherwise the model works as a traditional EV. The powertrain consists of four in-wheel motors, which also means all-wheel drive.
The car runs only on electricity there's no guarantee that power came from a renewable source and frequently the opposite is true. With Lightyear, the consumer knows the fuel is truly clean, when it is running off solar energy at least.
With a traditional design, the Lightyear One is covered by 16ft² of solar cells behind safety glass. Each wheel is connected to an electric motor and each motor powers the corresponding wheel. Under the hood is a battery, noticeably smaller than industry standards due to the assistance it gets from the solar panels.
Futuristic design
Aesthetically the car presents an active look at the future of design. From front to back a contemporary grill gives way to a sleek, softly slanting, body which features a two-tone, white and black balance of solar panels and painted metal in automotive feng shui. Oh, and there's rear wheel covers. Can't forget the rear wheel covers, they're just so futuristic.
The company says it has already sold 100 copies of the prototype, which is expected to begin commercial production in 2021, with reservations available for another 500 units. For those interested, the manufacturer's suggested starting retail price clocks in at a casual $136,000.
For the company, the switch to EV – and even more so solar-powered cars – is one born out of necessity, a sentiment that is echoed by Lightyear CEO and co-founder Lex Hoefsloot, who said:
Climate change is such a frightening development that it's almost paralyzing. We decided to do the opposite; as engineers, we believed we could do something. Lightyear One represents an opportunity to change mobility for the better.