Real-time Engagement (RTE) platforms are one of the uncelebrated heroes of the COVID-19 pandemic. When the whole world was forced to prohibit social interaction, RTE platforms came as the saviour and helped so many sectors like businesses and companies, even individuals to interact with anyone, in any app, anytime and anywhere.
ELE Times correspondent Mayank Vashisht had a profound interaction with Ranga Jagannath, Director-Growth, Agora to understand better this supercharged shift from social to digitally- social interactions.  Excerpts: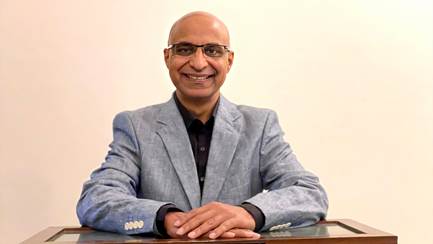 ELE Times: The unprecedented outbreak has brought the whole world to its knees and forced people to prohibit themselves from social interactions. How is the real-time engagement providing aid to that?
Amidst the ongoing global pandemic, businesses have started to realize the power of leveraging real-time engagement (RTE) in keeping people socially connected along with meeting business needs. From live streaming to broadcasting, to video chat and beyond, RTE technology is helping businesses bring new services and communication capabilities to the masses in newer ways. A digital experiential revolution is happening on the backbone of real-time engagement platforms, helping businesses enhance customer experience by using new-age technologies.
This is seen across sectors like education, healthcare, retail, gaming etc. RTE allows everyone to interact with anyone, in any app, anytime and anywhere. As demand for richer engagement increases, we are seeing live video embedded in everything from TVs and smartwatches to self-driving robots and refrigerators. We are fast approaching a world where the interactivity you crave will be seamlessly available on any screen as you move through your day.
ELE Times: Do you feel that there has been a substantial amount of difference in the number of people using Real-time Engagement platforms now as to they were using these platforms before the pandemic? Can this outbreak be the only denominator to measure that difference?
Many organizations were on their way to adopting real-time engagement, but the pandemic has been a catalyst in this process. There has been a substantial increase in the number of people using Real-time Engagement platforms now. This is also evident through the various partnerships Agora has had in the last few months with organizations like Wipro, HTC and HP to power real-time engagement through video and voice services.
Sectors that immediately adopted real-time engagement and where we saw the steepest growth were education and health tech. While we expected significant growth in telemedicine we were also pleasantly surprised to see the growth surge of real-time engagement for mental wellbeing and fitness. Some of the other sectors that showed massive benefits from RTE were gaming, esports, social media, entertainment, and OTT. The pandemic has propelled growth in gaming and esports which is also supported by the increase in usage of customers witnessed on the Agora platform. Similarly, RTE is providing a transformation in entertainment and social media.
While the pandemic cannot be the only denominator to measure that difference, it has probably had the biggest effect in helping organizations understand what a future virtual world would look like and prepare for the same.
ELE Times:  How are your services providing a different experience for customers? Delve in detail.
At Agora, we offer a voice, video, and live interactive streaming platform. This platform provides developers with simple-to-use, highly customisable, and widely compatible Software Development Kits (SDKs) and application programming interfaces (APIs) to embed real-time video and voice functionalities into their applications without the need to develop the technology or the underlying infrastructure for real-time engagement.
Agora is the first RTE PaaS that enables the full spectrum of human interactivity, which can be fully contextualised and embedded into any application, on any device, anywhere. The platform is easier to scale than a traditional Communications Platform-as-a-Service (CPaaS) and delivers RTE services closer to absolute real-time than a traditional Content Delivery Network (CDN).
The focus at Agora has always been developer-oriented. We take a no-code/ low code approach by empowering both developers and creators with absolutely no coding experience to break out of one-size-fits-all video conferencing solutions and start building custom apps tailored to their specific use case and brand. We also use machine learning in a variety of ways to provide customers around the world with high-quality interactive streaming experiences.
ELE Times: Discuss the role of Real-time engagement platforms in the healthcare sector and teleconsultation. Is this the future of a new healthcare system?
As the world continues to fight the pandemic, India's healthcare system has received much attention from the Government. In September 2020, the EY-IPA study said that the Indian telemedicine market will reach USD 5.5 billion by 2025 with virtual care like tele–consult, telepathology, teleradiology and e–pharmacy experiencing an encouraging stimulus in India due to the pandemic.
The real-time engagement has proven to be the backbone of telemedicine. With voice, video chat and live-streaming, doctors and patients are virtually brought together in real-time. This allows patients and their caretakers to save time, energy, and money by addressing the issues with the right doctor from the comfort of the patient's home. Capabilities like crystal clear audio, smooth, real-time video and integrated functionalities allow patients to share their medical records, doctors to review medical imaging scans or mental health professionals to conduct remote sessions with patients.
Similarly, live capabilities are also being leveraged to deliver rich educational content to the medical community. Training of students and doctors using live video overlayed with Augmented Reality (AR) or Virtual Reality (VR) adds a completely new dimension in the medical training and teaching domain. With Agora's Real-Time Engagement Platform, medical professionals can share their expertise remotely, either through webinars, by live streaming surgeries or other procedures, or by offering one-on-one voice and video consultation, or in small group discussions.
While advances must still be made in the healthcare industry, RTE enabled healthcare signals a shift, one that will allow a growing number of Indians to receive the medical attention they need, no matter their location.
Mayank Vashisht | Sub Editor | ELE Times