Vicor Corporation's Regional Sales Manager, Ravi Kumar will be discussing the advantages that advanced power architectures and innovative packaging can deliver when trying to meet the soaring power demands of machine learning and artificial intelligence. Vicor, an innovator in the power industry, has expertise in 48V power conversion.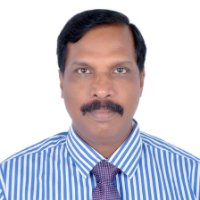 Presentation:
Event: Evolution of IOT in Connected vehicles and smart manufacturing
Date: June 28, 2019
Location: Mumbai
Venue: Novotel Mumbai
About the Mouser Technical Roadshow
The 2019 Mouser Technical Roadshow Series highlights cutting-edge technologies that are transforming our world. This year's Roadshow highlights are Home Automation, Industrial IoT, Digital manufacturing (industrial processors), Smart mobility solutions, Augmented Reality, Smart factories and buildings, Connected Infrastructure, Embedded security, Robotics, Smart cities and Energy management. The Roadshow will make stops in 5 cities: in Banglaore, Pune, Mumbai, Chennai, and Hyderabad.
For more information, visit: www.vicorpower.com