In this ever changing world of the electronics industry, a lot is at stake. Electronics technologies play a huge role in the global economy, and electronic component manufacturers are at the core of this revolution. We are living in a time where technologies, solutions, and products come and go in a whirlwind and obsolescence is a big issue. In this era of endless evolution, a key segment in the industry is experiencing a paradigm shift- component distributors.
Electronic component distributors of today are not just distributors anymore. They have to make sure to go the extra mile to make sure that the supply chain, which goes through them, is never hindered. Simply put, being just a distributor in 2019 doesn't make the cut, and distributors have had to evolve to as technical supporters, resource providers, offer custom design capabilities, and engineering services.
This means that the leading distributors of today, like Mouser, Digi-Key, Arrow, Avnet, element14, RS Components, TME, and Rochester Electronics are working closely with design engineers around the world, assisting them in not only with the right products for their designs, but by providing them with a wide variety of online resources and tools to help them in every stage of their design journey. Apart from that, distributors are closely connected to the other end of this spectrum – the component manufacturers, and have a solid knowhow of a particular product going obsolete and helping designers to tackle that with lifetime buys, and aftermarket supplies.
Having said that, it really isn't easy to be a distributor. More accurately, it isn't easy to be a distributor that can add significant value and rise above the tag of being just a distributor. In this piece, ELE Times tries to bring out the efforts that some of the biggest names in electronic component distribution, like Mouser, Digi-Key, Arrow, Avnet, element14, and TME, make and the lengths they go to not only help design engineers in developing a product, but by adding significant value to take some burden off of design engineers who usually work day in and day out.
Providing the Right Technical Support
Design engineers and OEMs usually don't have exhaustive knowledge and expertise on products that they might need in their designs. And manufacturers will usually try to upsell their product to them, hiding the limitations that their produce might have. As a result, distributors have to be an encyclopaedic avalanche of knowledge and offer insights and details to engineers about products not only from one particular manufacturer, but also from others.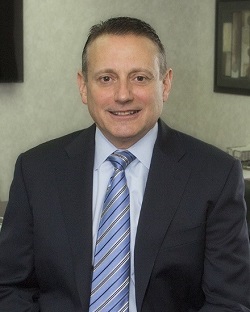 Digi-Key:
For Digi-Key, it is all about being there for engineers and OEMs 24 x 7 x 365. "Digi-Key has a technical support team that is available 24/7/365 via phone, webchat, or email to help customers with any design questions or problems they may have. We also offer engineers a wide variety of online resources and tools to help them in every stage of their design journey. The Digi-Key website is the best source for digital content including data sheets, application notes, articles, new products, technical solutions, reference designs, symbols and footprints, part search, development kits, evaluation boards, technical support, EDA and design tools, and product training modules," told Jim Ricciardelli, EVP of Digital Business, Digi-Key to ELE Times.
He also informed us that they are extremely versatile in their approach and involvement in a design process best suited to the needs of their customers. "We leave it up to the engineers to decide how involved they'd like us to be in their designs. We can be very hands-on the entire way or provide them with the self-serve expert content they need to complete the project themselves, and everything in between," Ricciardelli added.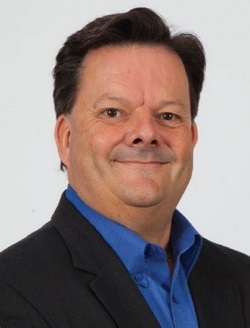 Mouser:
For another distribution giant, Mouser, the right approach means providing services to their customers locally using years and years of global experience, or as Mouser's Senior Vice President of Global Service and EMEA and APAC Business, Mark Burr-Lonnon puts it – being GLOCAL. "Mouser believes in being GLOCAL to serve our customers with best-in-class local service; that's global with a local presence. We offer 27 locations worldwide, staffed with local support teams to assist customers with their technical questions in local language, local currency and local time zone.  We have a local office in Bangalore, India, for example, with a knowledgeable technical support team," said Burr-Lonnon.
Apart from providing hands of local expertise, Mouser's website is awash with all necessary tools that design engineers might need. "We offer a wide array of tools online, including our free click-and-drop solution for schematic symbols, PCB footprints and 3D models for millions of parts for engineers to use. It also integrates on install into all major ECAD tools," added Burr-Lonnon.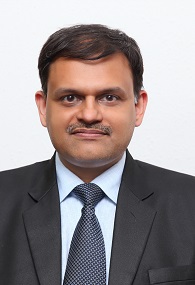 Avnet:
Avnet looks at helping designers from the start till the end. "From concept to design through to production, Avnet offers a unique experience combined with the broadest products and services to meet our customers' critical time-to-market needs at every stage of the product lifecycle. We do not just distribute components. Today, we can design, make, supply and deliver for customers of every size in every corner of the world," said Sambit Sengupta, Associate Director – Field Applications, Avnet India.
TME:
Polish distributors TME take on this aspect by being as diverse in their approach as possible. Their offerings try and encompass design engineers not from a few countries but from as many as you can possibly imagine. As Marta Dudzińska, Media Specialist, TME, says, "The tme.eu website is translated into 27 languages. Our employees are able to provide telephone advice in most of these languages. We employ more than 50 engineers who work in 11 offices around the world. Additionally, we create specialist content, which is published on our website as well as in the press and industry-related portals all over the world. Our customers can learn more about our products and find answers to their questions about electronics. On our website, customers can find 3D visualizations of components on offer, as well as technical documentation that allows them to learn more about the product before purchasing it. We run webinars and seminars on electronics and technology. We have also launched the TME EDUCATION project, which aims to teach about technology in countries where access to such knowledge is limited."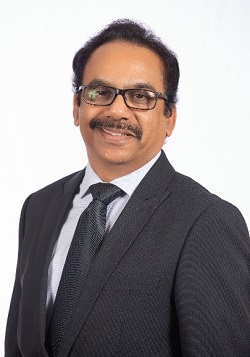 Element14:
Element14 believes in the idea of creating a mutually beneficial community via its website so that members can benefit from each other's work. "We provide great product content on the website, whether it be the basics (high-res images, datasheets, etc.), more advanced content (360″ images, videos, CAD files, etc.), or even user generated content (product reviews, Q&As, etc.). Our element14 community provides a wealth of content and support through forums giving access and support to over 600,000 engineers to design challenges and online training.  Additionally we provide 24 x 5 tech support through chat, email or phone and technical sales resources which, depending on the situation, are available by phone or in-person. This ensures that we are providing customers comprehensive, great technical support," said Uma Pinagli, Business President, element14.
Rochester Electronics:
Anselmn Lim, Regional Sales Manager, South Asia, of Massachusetts based Rochester Electronics told ELE Times, "Rochester Electronics is the world's largest continuous source of semiconductors–100% Authorized by over 70 leading semiconductor manufacturers. The breadth of Rochester's product selection ensures that customers have the right product backed by our service warranty to ensure that customers get authentic, genuine components."
Harnessing Innovation in the Startup Community
Sensing the massive promise that startups have, distributors have tried to bend the rules specifically to be able to accommodate these hotbeds of innovation.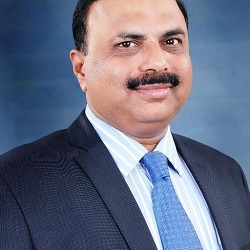 Arrow:
"As an example of empowering local innovators and engineers with access to design tools, resources, and engineering expertise that they often lack, Arrow established its first open lab at Hong Kong Science Park in 2016.  The lab has since served as a center of excellence for 800+ engineers to solve engineering problems and accelerate idea-to-prototype-to-production journey," said Sanjeev Keskar, Managing Director-India (Component Business), Arrow Electronics.
He also told ELE Times that in 2017, Arrow launched an exclusive partnership with Indiegogo, offering entrepreneurs flash-funding of up to $50,000 in benefits to help entrepreneurs win at prototyping and manufacturing innovative products. The company has attracted thousands of startups to the platform in 2018.
Mouser:
"Mouser does more than distribute components," says Burr-Lonnon. "We also offer buyers and engineers the product and technology information they need for the complete design cycle from nearly 800 of the world's leading component manufacturers. We stock the world's widest selection of components with no minimum quantities on most parts, allowing innovators to order a single part for a prototype if they choose," he adds further.
Providing startups the option to order even a single part, as Mouser does, takes a lot of pressure off of them, since they're mostly cash-strapped.
Digi-Key:
Digi-Key too takes a similar approach by providing companies, specifically startups, the opportunity to place a small quantity order. "Since our beginning, Digi-Key has focused on offering small quantities of components, ease of access to a very broad and substantial inventory position with vast technical resources…very much in line with the needs and solutions startups find themselves needing. As our industry continues to evolve, we see many design engineers starting their own business as their prior employer has made reduction plans, the maker and IoT movement driving numerous startups and the next generation of young individuals getting into the work place starting companies… all looking for efficient and easy access to information and product in a digital fashion," said Ricciardelli.
In fact, Digi-Key has a separate portal to help startups not only with the right products but important information like venture capital and beyond. "We've also seen our level of offerings grow, such as Maker.io that helps startups from concept to even suggestions on venture capitalists, our free EDA and design tools, BOM manager, free technical resources, reference designs, Product Training Modules… all fitting for the needs startups find for adding value to their new business, he added.
Avnet:
Avnet's capabilities also help start-ups in design for manufacturability, "allowing them to bring their prototype to production," Sengupta says before adding, " Our expertise in different verticals, technical knowledge, supply chain solutions allow us to coordinate at all levels, and support start-ups at every stage and any stage of the product development."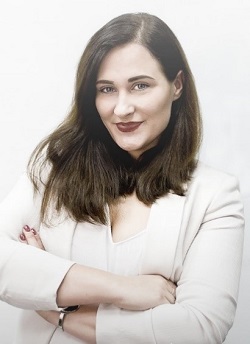 TME:
Apart from supporting just the startups community, TME makes sure to work closely with the student community in Poland and around the world to prune them for the challenges of tomorrow. "We are very willing to cooperate with and support start-ups or student projects, which in the future have a chance to appear in a commercial form. Our newest project is cooperation with Hyper Poland. Polish engineers create a project of a modern means of transport based on the idea of Hyperloop. Vehicles using their solutions will be able to move at speeds of up to 600 kph. TME as a strategic partner supports Hyper Poland in acquiring the necessary components," Dudzińska said.
Element14:
Pingali calls element14 a "development distributor" and says that they have hugely benefitted from Avnet's unique ecosystem. "Being "the Development Distributor" is about the support we offer to makers, teachers and students, all the way through to design and maintenance engineers, to help them develop themselves and others, their products and their businesses. This, Alongside with the access to Avnet's unique ecosystem, means our customers can work with a lower number of suppliers, reducing hand-offs from company to company and ensuring consistency of knowledge throughout the design process.  Customers can benefit from the extensive experience of element14 and the Avnet group in the development and manufacturing of products, right through to high volume production all with one partner, ultimately saving time and money," he said.
The Internet has changed the Game
The advent of the internet has meant that distributors can stay connected with their customers at all times. More than that, the websites of these distributors offer so much more than just provide information on parts and components.
Digi-Key:
Take Digi-Key for instance. So massive was the impact of the internet for them that they discontinued their paper catalogue all together way back in 2010 and went completely online. "Our online operation is very important today. Since we discontinued our paper catalogue in 2010 we have become a purely e-commerce company. The internet is how we're able to offer our customers the largest breadth of inventory and how we provide them with everything they need to get their products to market," said Ricciardelli.
Consequently, Digi-Key's business has boomed and their website continues to be updated for being as exhaustive as possible. "In 2018, 95.35% of our business was via internet origin types. Many of these types were not possible before the advent of the Internet such as Email, Mobile, Webchat, API, EDI, 3rd Party, etc.," he added. "The current key features of our website include our parametric search and extensive product data. These features allow our customers to quickly and efficiently find their perfect parts when designing projects or end products," said Ricciardelli.
Mouser:
Mouser has chosen a similar approach and it is their online operations that get them a majority of their business today. "The majority of our business today comes to us via the internet. As such, we continue to make investments in our website. About 40,000 online orders are processed on a weekly basis. That number continues to grow. We provide 63 country website domains and accept 27 currencies online with 20 website languages to serve local markets," said Burr-Lonnon.
"We continue to enhance our search functionality, making it easier than ever for engineers and buyers to find the products they need. Our Newest Products page provides detailed, technical information that can be viewed by product category, manufacturer or week. We also offer many services and tools online, including our advanced BOM tool, FORTE, our CAD design tool, and our inventory management tool, to name a few," he added.
TME:
TME has tailored the content on its website to meet requirements of customers from around the globe. "With a choice of languages and countries, we can reach as many people as possible worldwide. Currently, the website is available in 27 language versions, which are tailored to the needs of customers in different countries. Every user of our website can use the "parking" system, which allows them to complete orders in a long time without the need to put products in the shopping cart. For those who want to complete their order quickly, the "Quick Buy" function has been developed, which is a fast process of ordering many items in a short time," Dudzińska said.
"At the moment, online sales in TME account for approximately 77% of all orders. We are constantly expanding our website so that it is rich in features and functions facilitating online operations," she added before emphasising that the TME website is being updated regularly and the Poles are currently working on creating a "content tab, where engineers will be able to find interesting articles and advice on widely understood electronic issues."
Avnet:
For Avnet, their online presence means they can tap into new customers constantly and reach them even before any buying happens. "Today e-commerce is encompassing part of the way we do business, and Avnet has a sizeable digital footprint. Our website is designed to provide quick access to information through improved navigation and increased access to an expansive list of products and services. It is the first source of information for stock and price details for all our customers. Even before the buying happens, customers use our online communities such as element14 and hackster.io to do preliminary research for the products, technologies and seek help using various tools like live chat, or community groups online," said Sengupta.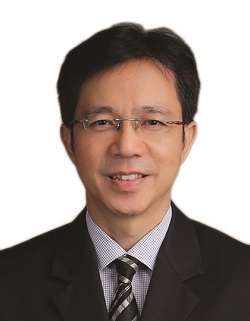 Rochester Electronics:
Similarly, Lim told this reporter, "Our online presence facilitates global ecommerce purchase of Rochester's components. The website provides inventory and price update to customers looking for components. We have experienced a steady increase in online business, but a significant amount of business is transacted in local countries through our sales and partners."
Tackling Counterfeit Components
As technology has become more and more accessible, there has been an influx of counterfeit components that masquerade as genuine products in the market. Distributors have to make sure that their supply line is never compromised and that do everything possible to stock only original and authentic products.
TME: For TME, it means doing a zillion stages of quality checks before stocking any component. "When starting cooperation with new suppliers, we always check their quality. Products that are placed in our warehouse are first tested in our laboratory. We meet the highest quality management standards, confirmed by the ISO 9001:2008 and ISO 9001:2015-10 certificates, compliant with the updated PN-EN ISO 9001:2015 standards. TME's offer includes products that meet the standards resulting from legal acts and certificates, such as RoHS (Directive 2011/65/EU) or Underwriters Laboratories Certificate (UL)," Dudzińska said.
Mouser: Distributors like Mouser deal with cutting edge products that include components used in space missions. "In 2018, Mouser received accreditation to AS6496, making it the industry's first authorized distributor to be accredited with the aerospace industry's high standard for anti-counterfeit measures in authorized electronic component distribution. The AS6496 aerospace standard sets requirements for the avoidance, detection, mitigation and disposition of counterfeit products in the authorized distribution supply chain," said Burr-Lonnon.
Digi-Key: Digi-Key meanwhile places a lot of importance on traceability to make sure that every single component that leaves its warehouse is genuine and as new as a bride in a white gown. "Digi-Key is an authorised distributor for over 800 franchised supplier partners. Because of this, customers are able to achieve traceability back to the OEM through purchase date, part number, quantity, and receiving documentation including Manufacturers' Certificate of Conformance. We ensure the parts are genuine the whole way through the supply chain. Digi-Key is also a proud member of the ECIA (Electronic Component Industry Association) Advocacy and Industry Promotion Council. The council is intended to promote awareness of the issues that can arise with counterfeit components. The ECIA is also acting as an advisor on legislation that will try to stop the supply of counterfeit parts. Services such as ECIAauthorized.com are designed to assist distributors and provide resources to support a counterfeit-free supply chain," said Ricciardelli.
Element14: Traceability is the name of the game for element14 as well. "We work directly only with the highest quality manufacturers, thus only certified products enter our supply chain. At every stage, we do proper validation of our suppliers, and sign up suppliers of highest level of quality. We ensure that there is traceability for every product sold by us, with date and lot code for the parts available or furnished on request," Pingali said.
Element14's parent company Avnet sources directly from manufacturers to ensure ingenuity of products. "Avnet sources components directly from manufacturers and hence we ensure genuine parts are received by our clients. Avnet with nearly 100 years of experience in logistics- helps customers with avoiding grey market or spurious component markets," Sengupta added.
Rochester Electronics: "For over 35 years Rochester's growing supplier authorizations enable us to distribute and manufacture genuine products.  We are an after-market supplier authorized by over 70 semiconductor manufacturers (includes acquired manufacturers).  Because of these strong relationships, Rochester's products are 100% authorized, traceable, certified and guaranteed," said Lim.
Overcoming Hindrances
Reducing market to time, tackling counterfeit components, ensuring timely delivery of products and then some means that distributors face a number of challenges to keep the clock ticking. Since they play the crucial role of component providers, knowledge imparters, and value adders, they can't afford to succumb to any of the thousand challenges that their sector faces.
Digi-Key: "There have been a number of challenges which are actually opportunities for our business model, mostly surrounding speed and availability. There is a high demand for shorter engineering cycles, quicker time to market, mass customization, and more. Recently we have been facing the dynamic nature of the industry and the impact and opportunity of digital solutions to better serve our customers. Also, the industry has been dealing with challenges around inventory and shortages. Lead times are getting longer and we're not able to accurately predict when that will change," Ricciardelli informed this reporter when asked about the challenges that Digi-Key and the likes have to overcome on an everyday basis.
Element14: Pingali meanwhile stresses on the lost luxury of specialisation. "The Internet of Things drives a faster pace of design and the engineers have increasingly lost the luxury of focusing on a specialisation.  Now they are required to become masters of all trades, managing all elements of product design, both technical and commercial. element14 recognises that the amount of information available to design engineers is growing as their scope also continues to expand; one way we support engineers as they face these changing  demands is provide access to the latest insights all in one place," he said.
Mouser: Burr-Lonnon on the other hand brings to the limelight the issue of the insatiable hunger for electronic devices that the world had today and how difficult it is to meet the demand that this appetite ensues. "The use of electronic devices is on the rise worldwide. Keeping up with demand is the biggest challenge, particularly as there is increased demand across all product categories. High-capacitance base metal electrode multi-layered ceramic chip capacitors (MLCCs) are now key to many new products and technologies, but current production of MLCCs is lagging behind demand. For 2019, some of the challenges we expect to see pertain to product delivery lead times, margin erosion, and market stability. Delivery times on certain components will continue to be a challenge, in order to meet the market demands," he said.
Avnet: Sengupta believes that price of components is a big issue. "One of the major challenges is the availability of the component at the right price points at different stages from product conceptualisation to product realisation. The best way to manage this is to cover the orders on time, closely monitor the changing demand and proactively make the corrections to balance the supplies," said Sengupta.
Rochester Electronics: "Semiconductor end-of-life (EOL) is an ever-present problem in every electronics manufacturing industry today, and it's not going away. The goal has always been to purchase a replacement device that is the exact form, fit, and function as the original. Lately, companies have been offering a variety to aftermarket "substitute" solutions that claim to be form, fit, and function replacements; however, original equipment manufacturers (OEMs) are finding from experience that these parts often fall short of that promise. The Rochester Electronics Semiconductor Lifecycle Solution can provide an absolute guarantee that a replacement semiconductor device will function exactly as the original," Lim said.
Going the Extra Mile
Component distributors cannot always be everything to everybody. What they can do is find their niche(s) and service their customers well. It is important for distributors to provide continuing education programs to their organizations, and keep current on emerging technologies and markets, as well as constantly changing old markets. Whether large, small, or mid-sized, a distributor must offer quality products and on-time delivery. But most importantly, it must add value to the OEM and its engineers/designers.