The pandemic has created a digital surge, where work-from-home (WFH) and online classes have driven the demand for many services and products. Many citizens have had to purchase laptops, tablets, and smartphones, along with having to replace other devices, such as webcams and microphones. The budget could provide a subsidy to those families for whom these expenses are an additional burden.
As the Union Budget 2021 date approaches, we are keenly anticipating the priorities of the government. ELE Times has shortlisted a few expectations on the Electronics front, taking into account all the pulls and pressures the government will be dealing with in this annual exercise:
Axis Communications on Security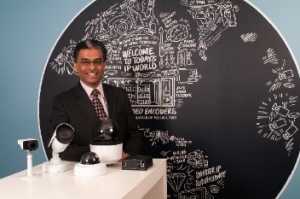 Sudhindra Holla, Director, Axis Communications, India & SAARC 
We believe that a sharper focus on investments in automation of physical security systems in the defence sector will be critical with the increasing focus on border security. We are very optimistic that the funds that have been allocated for smart city initiatives will be renewed to further the implementation of advanced surveillance system that can bolster security for the citizens, especially for women and children. As business operations get back on track, we are hopeful that the Make in India policy will be more favourable so that a company like us can realign our policies to stay more relevant and conducive in the Indian market. This will help in more localization of our products and generating more employment. Reduction of GST rates and customs duties will in turn help to generate a higher deployment and proliferation of our products leading to enhanced safety and security.
Danfoss Industries on Energy and Electrification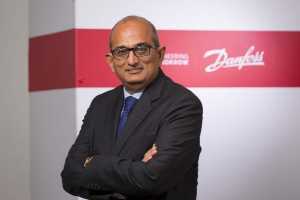 Ravichandran Purushothaman, President Danfoss Industries, India Region
Food and Agriculture: In 2020, the government of India had taken a step in the right direction with provisions for a stimulus package for the agriculture, fisheries, dairy, and allied industry through the Agri.
Infrastructure Fund. As we approach the Union Budget for 2021, and at a time where the focus across the board is that of reviving their growth trajectories, it is crucial that adequate focus be given to the implementation of these schemes, in order to aid the beneficiaries, particularly as I believe that this sector has the potential to grow into the engine of job creation in the nation. Further, a special allocation towards R&D in the agriculture and allied sector would be a welcome step, wherein it is critical to apply a 'platform' approach towards industries, research institutions, and universities collaborating with stakeholders to find niche solutions for India while simultaneously enabling the capacity building of the sector.
Energy: Over the last several years, India has acquired a leadership position globally vis-à-vis its sustainability and climate change parameters. Energy efficiency is a critical enabler in this journey and MSMEs have a significant role to play in India's endeavour to reduce its carbon footprint.
Large companies in India and MNCs have a critical role to play in the decarbonization of MSME sectors. Here, it may be useful to look at an 'incentive-based mechanism' for the larger companies to drive this within their supply chain thereby working towards the larger goal of a decarbonized India. In this regard, it would be great if PLI schemes are extended beyond solar, to the wind and other renewable projects as well.
Also, MSMEs must grow their appetite for new technology and for this to happen, they need to garner a greater understanding of its benefits and the processes involved in implementing technological advancements within their organisations. In this regard, I believe that large corporates can play a major role in leading by example by adopting sustainability targets and achieving the same by drawing the benefit of latest technological innovations in the field of IoT solutions, smart manufacturing, hybridisation, etc.
Overall, this year, I look forward to seeing more budgetary provisions for this bourgeoning sector, to build an institutional mechanism to implement the technological transformation process pan India and enable the industry to build skill and capacity within the sector.
Given the cash crunch faced by many in the industry currently, a faster pace of skill development & investment in sustainability can happen, if the government gives subsidies and tax breaks for companies investing in skilling and reskilling of employees to adopt & adapt faster to more energy-efficient and sustainable technologies, thereby helping in creating a greener tomorrow for India.
Electrification: Over the course of the next decade, electrification will be pivotal in redefining the transportation sector. India is currently importing most of the technologies related to this sector, and to become economically viable we will need to disrupt some of the technologies that are currently in vogue. To make electrification a lucrative choice for consumers in India, we also need to get India fully connected on the grid and have proper charging & storage mechanisms spread throughout the country. The more budgetary outlay is also required in the commercial vehicles sector to draw on the achievements of the FAME scheme.
While the reduction in taxes, incentives for electric cars & other vehicles, etc. would be welcome in this year's Union Budget, incentives for R&D for both public and private sectors in India will also be pivotal, and an equally welcome step.
Industry/ Corporate: The Covid-19 pandemic and the accompanying safety and precautionary protocols had a significant impact on the industrial and corporate ecosystems in the Nation. Given the fully unresolved Covid situation persisting across the globe & in India, it would good to have increased investment in health care, logistics and infrastructure in this budget.
Earlier, the government had launched a slew of initiatives under the 'Aatmanirbhar Bharat Abhiyaan' and 'Make in India' campaign, which has positioned the manufacturing industry at the forefront. While the government has taken several promising measures such as the PLI schemes, to address the challenges in the industry and enhance the ease of doing business, greater incentives for the industry are essential under the Union Budget for FY 2021-22,  to enable seamless progress for the sector.
The budget must also address issues of supply scarring and demand constraints across all industries. Easing up our fiscal, import/export and tax relief measures, would go a long way in boosting the aggregate demand & getting businesses back on track. It is also imperative that there be an increased focus on our infrastructure spend, as it is the key to our economic growth.
Grundfos India: Solar Power on Indian Agricultural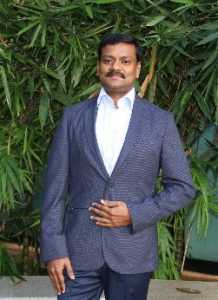 George Rajkumar, Country President, Grundfos India. 
"As we venture into the new fiscal year, we anticipate a further adoption of solar power into the Indian agricultural landscape through initiatives like the PM KUSUM Scheme. Last year's budget allocation of INR 22,000 crores for the power and renewable energy sector was a major push for the country's journey towards leveraging sustainable sources of energy. We hope the Government strengthens its budget allocations towards these initiatives that we believe will enhance and transform the agriculture industry. A key aspect that the Government also needs to focus on in tandem should be upgrading the dynamics of the irrigation infrastructure, incentives to the farmers to save energy and water through smart and efficient pumps and motors. Furthermore, on the infrastructure development front, we believe that there needs to be a holistic approach to municipal water and wastewater management. With recurring floods every year in the states of Tamil Nadu, Maharashtra and Assam, it is important to develop robust flood management systems in the country."
Decimal Technologies: AI industry perspective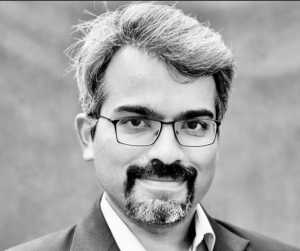 Ganesh Parkar, Head, Global Sales, Decimal Technologies.
AI industry perspective: "Being at the frontier of AI development is key for India as many legacies and emergent problems can be solved with the application of AI an ML techniques. With its vast and connected populace, India is sitting on one of the largest data mines in the world. Each and every transaction at a retail counter, in a hospital, in a bank, is a data point that can be collected and analysed.
While we have no dearth of IT talent, India still lags significantly on generating original research and applications of AI in comparison to the rest of the world.
In the 2021 budget, we would expect the Indian government to make allocations for original research on AI. AI and ML technology without reliable data are meaningless. There should also be allocations for creation of data banks at industry and potentially even at pan-industry level – especially for use cases in healthcare, finance, retail and FMCG. To speed up the application of AI in real-world scenarios, the government should explore hackathon contests to bring India's hidden talent in the forefront and leverage their expertise to become an AI leader."
Sensus, a Xylem brand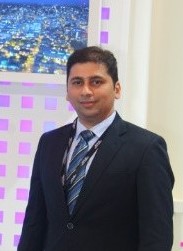 Amit Vaidya, Director, India – Metrology Business, Sensus, a Xylem brand

"With the Indian Govt. key focus targeted around improving the infrastructure, boost public transport and provide clean drinking water, under constructive initiatives like Jal Jeevan Mission, AMRUT, Smart Cities, Har Ghar Jal, we know India has realized the criticality of water usage and conservation concerns today.
To envision the next step in the upcoming Union Budget 2021, firstly, deriving key insights from global smart water management success use cases India should allocate budgetary focus to encourage digital shift and technological advancement to implement those best practices like deploying cutting-edge smart water meters especially in Indian Tier 2 & 3 cities to balance the exponential population shift and strained water supply network.  
Secondly, under the Atmanirbhar Bharat aim, spotlighting water infrastructural investment through a high-value partnership with global players that is stable, long term, equitable and commendable in nature is vital.
With the clear signals of a looming water crisis both on the surface and groundwater front, it is necessary for specific budgetary for the Jal Shakti Abhiyan. The COVID 19 pandemic has made us rethink the importance of the concept of water digitalization and the need for improving India's water infrastructure network and management system.  Going forward, India needs more cities to understand, adopt, and retrieve the benefit of digital water infrastructure. Our Govt. is also putting continuous efforts to encourage the use of digital technologies, artificial intelligence solutions, etc., which will play a critical role in saving India's water resources.
Thirdly, budgetary agenda where all water stakeholders can function hand-in-hand to make India a water independent nation will be necessary for the economy to thrive."
YULU on Electric mobility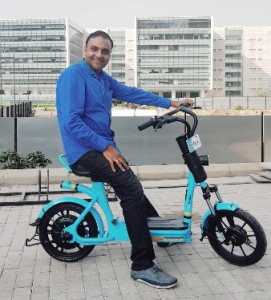 Amit Gupta, Co-founder and CEO
"The need of the hour is to promote and make EV's as the preferred mode of public utility vehicle and hence it is important to create a framework for making affordable debt capital available to EV startups. Electric mobility can go a long way to reducing air and noise pollution in urban areas. The government and especially nationalized banks can collectively work together to support startups and companies in the segment. Hence Government's consideration of loan guarantee schemes to encourage banks to lend to EV manufacturers and operators, with parity on lending terms would go a long way. The need of the hour is to promote mobility as a service using EVs. Infrastructure for ease of use of EV like charging kiosks and Non-Motorized Transport (NMT) Lanes within 5 Km of all current/future metro stations are key factors to boost the demand of EV usage. We also recommend that incentives must be given for purchasing 'low speed' EVs as this will enable the sustained provision of affordable and environment-friendly transportation options for the masses.
Overall, we recommend a national policy on parking infrastructure for shared mobility and a mechanism to unblock input credits which will lower the cost of operations. We also urge standardizing lithium-ion batteries to promote swapping infrastructure. Further, we suggest rationalizing GST rate on critical components of an EV like the battery or propose schemes to boost local production of batteries."