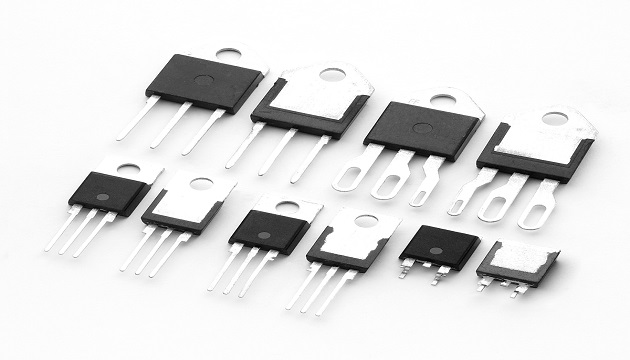 Littelfuse, Inc., a global manufacturer of leading technologies in circuit protection, power control and sensing, announced an additional five series of high-temperature Alternistor TRIAC switching thyristors. The thyristors are designed for use as semiconductor switches in appliances and equipment powered by line AC voltages up to 250VRMS.
High-Temperature TRIAC Discrete Thyristors
Available in five compact, surface-mount and through-hole packages, these components expand the Littelfuse TRIAC product line by making high 150°C maximum junction temperature devices available in 600V to 800V with ratings of 12A, 16A, 25A, 30A and 40A.
This combination of high temperature capabilities, space-saving packaging and choice of current ratings makes them well-suited for Internet of Things (IoT) smart home applications that require compact design but don't involve continuous high currents. Potential applications including:
Kitchen and Home Appliances
Tankless Water Heaters
Electric Tools
Lighting Dimmers
The high-temperature Alternistor TRIACs include these key benefits:
Easier thermal management, especially in application with limited or no heat sinking.
Mechanically and thermally robust clip-attach packages offer higher field reliability.
Enables designers to use smaller board sizes in low power applications.
Ensures higher surge capability to withstand short-duration overload conditions.
"The combination of the robust clip-attach assembly design and the maximum operating junction temperature ensures the high surge capability needed to withstand short-duration overload conditions,"
"This important extension to our TRIAC product portfolio opens the door for product designers to include 250V AC applications with current ratings up to 40A," said Koichiro Yoshimoto, Business Development Manager, Semiconductor Business Unit at Littelfuse. "By offering more current rating choices in a variety of surface-mount packages utilizing our clip-attach assembly, design engineers now have the freedom to minimize board sizes for low power applications, while also ensuring excellent field reliability and longer product life."
For More Information, visit: www.littelfuse.com