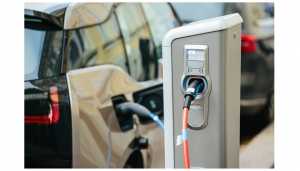 Soon, electric vehicle owners won't have to worry about running out of charge while on the road. The Bangalore Electrical Supply Company (Bescom) called for tenders to set up 100 e-vehicle charging stations across the city.
"Each station will have the capacity to charge three vehicles at once, and will be set up on campuses of government offices. These 100 stations will provide a skeletal charging infrastructure in the city, which can later be built upon" said CK Sreenath, DGM, smart grid and EV, Bescom.
The offices include those of Bangalore Development Authority, Bruhat Bengaluru Mahanagara Palike, Karnataka State Road Transport Corporation, Karnataka Industrial Areas Development Board and Bescom offices as well as 11 BMTC Traffic Transit Management Centres (TTMCs).
Bescom set up its first charging station at its corporate head office in KR Circle in February 2018 to encourage people to use battery-run vehicles. Over the course of the year, the utility opened stations at the Karnataka Electricity Regulatory Commission office, Vidhana Soudha and Vikasa Soudha.
The response has been lukewarm though, as the stations are largely used to recharge eight government electric vehicles. At the Bescom office, however, 25 private vehicles and 10 autos frequently make use of the service.
Unlike the DC charging station in the Bescom office, the new ones will be AC charging stations, which means it will take longer to charge vehicles there. It takes 90 minutes to completely charge a four-wheeler at the DC station but will take five hours at an AC station.
"AC stations require less space and can be installed faster. When it comes to e-vehicles, the number of bikes and three-wheelers is more, which can be charged in 1.5 hours at the AC station," he said.
The low-cost AC charging stations will be set up at a cost of Rs 1 lakh each as against the Rs 10 lakh that was spent on the DC charging station.
Work orders will be issued by March-end, and contractors will be given six months to complete the project. The stations should be in place by October-end.
While the KERC has set a tariff of Rs 4.85 per unit for charging, a 'cost-to-serve' rate will also be determined based on the amount invested in the project, implying that a user will have to pay Rs 4.85 per unit plus an additional Rs 2-Rs 3. This rate will be determined in another few weeks.