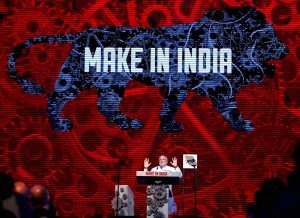 Indian tech players on February 2, 2017, voiced their dissatisfaction on the absence of a vigorous electronics manufacturing ecosystem in the country for an effective implementation of the Make in India and Digital India vision. This was despite the Budget 2017-18 coming up with the government's commitment towards making India a digital economy.
"We are disappointed with the lack of provisions for creating a robust domestic electronics manufacturing ecosystem in India beyond smartphones. I strongly urge the government to re-consider this as the absence of a robust electronics manufacturing ecosystem will only restrain the ambitious Make in India and Digital India vision," said Debjani Ghosh, Managing Director, Intel South Asia.
Rahul Agarwal, CEO, Lenovo India, said the focus on digital literacy will act as an enabler for job creation and skill development.
However, "we would expect more proactive measures from the government on ease of doing business as the cost of compliance in India is higher as compared to other countries, because of which large scale manufacturing is not yet shifting to India," Agarwal added.
While welcoming the government's move to reduce corporate tax for small companies to 25 per cent with annual turnover upto Rs 50 crore, Samson Khaou, Managing Director, Dassault Systemes India, said that 96 per cent of the Micro Small and Medium Enterprises (MSME) will benefit from this move.
"This move will prove to be a welcome relief for the cash-strapped MSME sector. About 96 per cent of the MSME's will benefit from this move and it sets government's objective clear of making India competitive globally," Khaou said, adding that the move will boost exports and manufacturing at large.