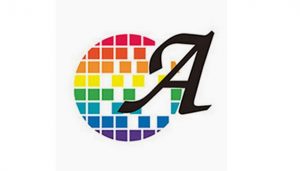 Sanken North America, Inc., (SKNA), Sanken Group's US subsidiary, announced today that its current consolidated subsidiary trade name will change to Allegro MicroSystems, Inc., (AMI) and their headquarters will move from Worcester, Massachusetts to Manchester, New Hampshire (USA). This move will streamline the management of AMI allowing the executive team to be co-located with the business units and R&D functions to further align the focus of the company on sales and profitability growth and product innovation.
The October 2017 investment by One Equity Partners, (OEP) spurred transformation activities at SKNA with a focus on improving the competitiveness and expansion of the company through the integrated management of its two business units, Allegro MicroSystems, LLC and Polar Semiconductor, LLC. The Allegro brand name, which has broad recognition in the automotive market, will now be adopted by the holding company (AMI) in order to enhance the market positioning and stand-alone identity of the company.
"AMI will remain dedicated to a progressive strategy centered on the sales growth of its advanced sensor and power technology-based products and improved profitability through a focus on operational efficiencies of both subsidiaries," said Ravi Vig, President and Chief Executive Officer of Allegro MicroSystems, Inc.
As part of this transformation, Allegro will relocate its Massachusetts operation from Worcester to a new facility in Marlborough which will be more suitable for its research and development, operations management, and administration needs. Allegro plans to be up and running in this new facility by the end of the summer. In addition, a previously announced 15,000 square foot expansion at Allegro's facility in Manchester, New Hampshire is planned to be completed this summer, further optimizing the company's northeast US footprint.