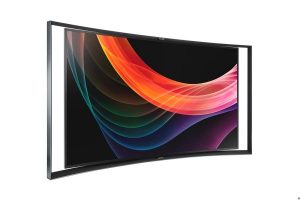 Samsung Display split the LCD panel and OLED business into two divisions again, it seems that Samsung want to assign professionals for the two departments, and boost marketing capabilities, the market rumors that Samsung intends to rebuild its OLED TV business.
South Korean media BusinessKorea cited industry sources on 2nd that Samsung Display's action is aim to rectify marketing strategy, because the LCD panel is focus on TVs, monitors and tablet PCs, while OLED business is focus on mobile phones, their targets are very different.
Some market participants also predicted that Samsung may promote new investment plans after the reconstruction of OLED sector, and develop a new generation of OLED screen. In addition, there are more and more people looking forward that Samsung could rejoin the OLED TV field in the near future.
According to market sources, Samsung Display is considering the volume production time, and also began to focus on large-size OLED panel R&D activities.