ROHM Semiconductors India was a proud partner of the annual GR Peach Design Contest organized by Renesas. The contest which commenced in July last year, concluded successfully with the Grand Finale organized on March 2nd2017, at The Leela Palace, Bangalore. ROHM Semiconductor has always encouraged young aspiring engineers by supporting such events. This contest invites students, hobbyists and buddying engineers to design and build innovative embedded systems, which attracted participation of more than 100 teams.
25 best projects from the top 50 were awarded by ROHM with their Sensor Shield Evaluation Kit which the young engineers can utilize in their various projects, including IoT solutions.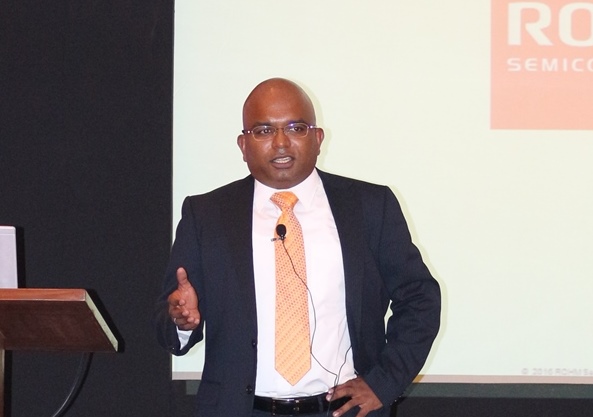 ROHM Sensor kit is an efficient way to quickly evaluate and test sensor products which is compatible with the Arduino Uno platform, and the kit contains the base board, with 6 Sensor Breakout Boards (Analog and Digital Ambient Light Sensors, Accelerometer + Magnetometer Combo Sensor, along with Hall, Tempr. & UV Sensors). For more details on the Sensor EVK, please visit
http://www.rohm.com/web/eu/sensor-platform-kit
The Grand Finale witnessed 20 teams contesting against each other for top prize.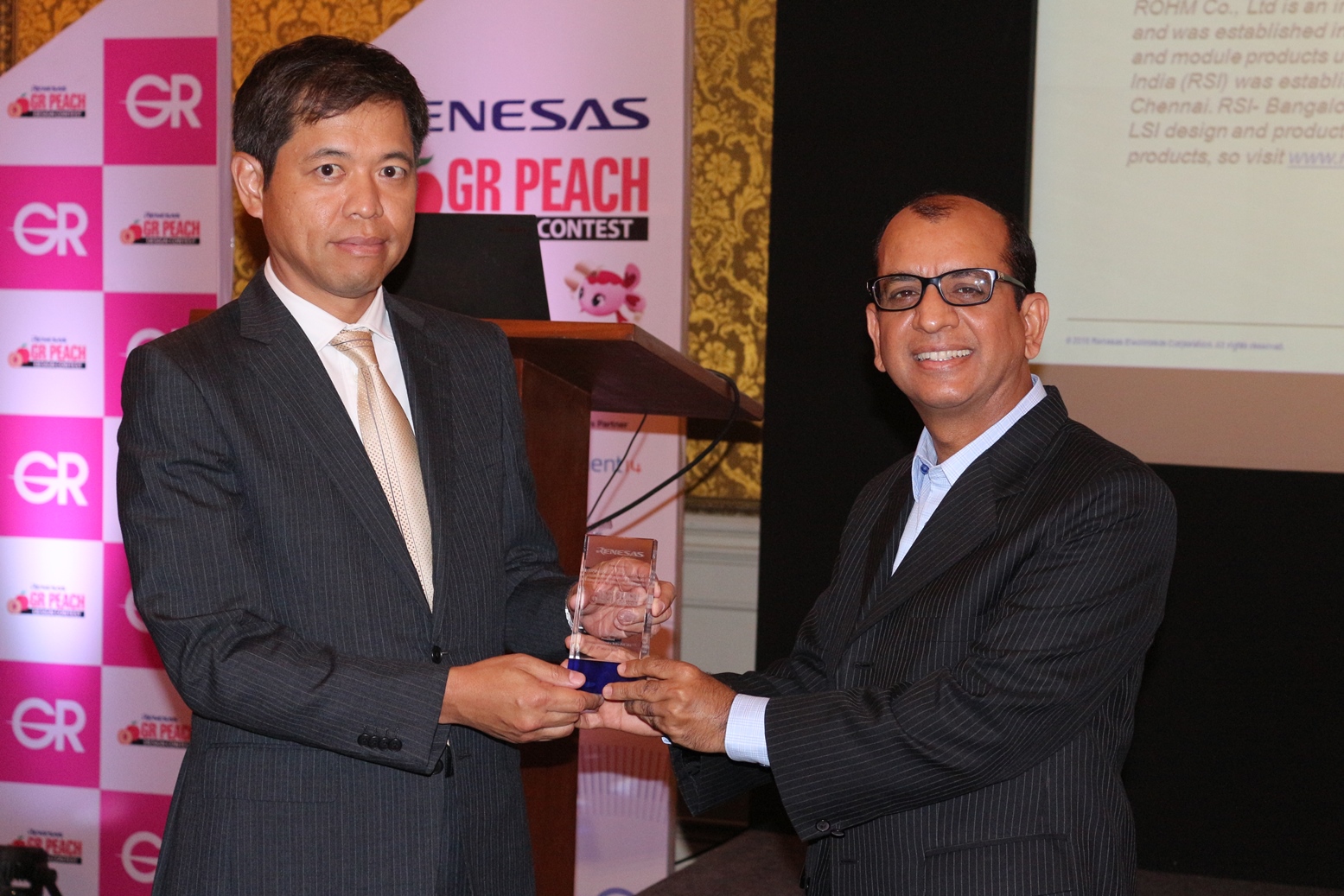 Hyderabad-based NEO Innovations won the First Prize for their 'Mini Gateway for Automation and Security' Project. The Second Prize was bagged by the team from MBCET, Trichy for their Project PEACHSAT and the 3rd prize was awarded to the team from Sri Eshwar College of Engineering, Coimbatore for their project- 'IoT Based Vehicle Parameters and Security System'.
Mr. Britto Edwards Victor, Head, India Design Centre, ROHM Semiconductor India was on the jury of this contest. Mr. Daisuke Nakamura, Managing Director, ROHM Semiconductor India also presented prizes to the winners.
For the more detail, visit http://www.rohm.com/web/in/