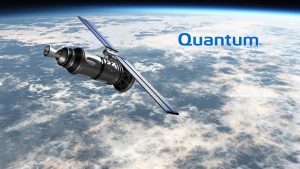 Quantum Corp. announced that its complete line of scale-out tiered storage, archive and data protection solutions for video surveillance environments is now available through Convergint Technologies. Certified with the industry-leading camera, VMS and analytics offerings, these award-winning, intelligent solutions will provide Convergint's global user community with the foundation for next-generation security, analytics and AI infrastructures — a key challenge facing customers in this evolving market.
Multitiered Storage for an Expansive Range of Video Surveillance Environments
With an extensive heritage of implementations for environments such as federal installations, transportation, healthcare, higher education and city surveillance, Quantum's storage portfolio for video surveillance offers a logical fit with Convergint's strategic direction. The partnership with Quantum enables Convergint to provide its video surveillance and security customers with an expanded range of integrated, scalable solutions for data protection and retention.
Powered by its StorNext parallel file system and data management platform, Quantum's multitier storage makes the combination of storage performance and data retention more affordable. As a result, customers can not only keep surveillance data longer but also have more budget available to spend on cameras and real-time analytics, for a more effective video surveillance environment.