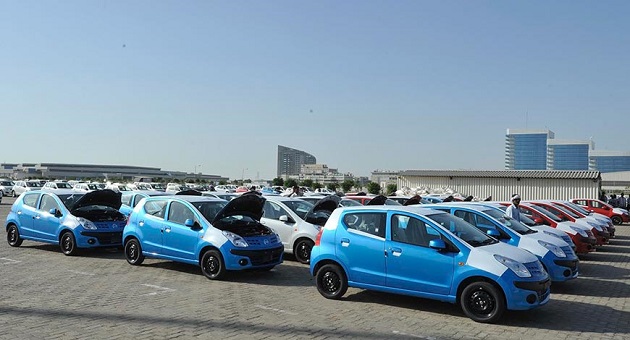 In a move to promote adoption of electric vehicles on mass level, the Government has raised the outlay for the first phase of the FAME India scheme by Rs 100 crore to Rs 895 crore, as per an official notification.
The first phase of FAME India (Faster Adoption and Manufacturing of (Hybrid) and Electric Vehicles) scheme was to be executed over a period of two years starting from April 1, 2015.
The FAME India scheme first phase was extended four times for six months each. Recently, the Government has extended the implementation of phase 1 of FAME till March 2019 or till the notification for second phase.
The first phase is to be followed by the launch of the second phase.
The enhancement of overall outlay for the first phase of FAME scheme from Rs 795 crore to Rs 895 crore was approved by the Ministry of Finance, as per a notification issued by Ministry of Heavy Industries and Public Enterprises, which is executing the scheme.
This followed Expenditure Finance Committee (EFC)'s recommendation for extra outlay of Rs 100 crore, over and above the current approved outlay, it added.
The first phase of FAME India scheme will cover electric and hybrid vehicles including cars, three-wheelers and two-wheelers. FAME II will offer subsidies to all categories of electric vehicles including two-wheelers, three-wheelers, as well as four-wheelers including taxis, as well as electric buses. However, strong hybrid vehicles that were entitled to incentives in phase I, will not be able to avail benefits in the second phase.
Under the second phase, the government has earmarked an outlay of Rs 5500 crore that is to be used over the next five years and will be used to offer subsidies to all types of electric vehicles.