Automotive World 2023, Tokyo, Japan
37th NEPCON JAPAN, January 2023 edition, Asia's leading exhibition for electronics R&D, manufacturing, and packaging technology, concluded with great success. 1,420 exhibitors and 74,357 visitors gathered during three days show, from 25 – 27 Jan, 2023 at Tokyo Big Sight, Japan an International Exhibition Center.
NEPCON JAPAN, launched more than 30 years ago, has grown together with the Japanese and Asian electronics industry. Consisting of 6 shows specialised in essential areas for electronics manufacturing and R&D, the show has increased its value as an exhibition representing Asia's leading one-stop venue for all those involved in electronics industry.
'Automotive World 2023', the world's leading exhibition for advanced automotive technologies, is a combination of exhibitions and conferences covering important topics in the automotive industry such as automotive electronics, connected car, autonomous driving, EV/HV/FCV, lightweight, processing technology and MaaS. The exhibition was a grand success as local and foreign visitors visited the exhibition with great fanfare.
At the technology conference, OEMs such as Toyota, Honda, Subaru, Denso and Bosch shared the latest technology information relating to decarbonization and autonomous driving.
RoboDex and Smart Factory Expo attracted the curious crowd as both the fairs showcased the latest solutions from robotics and factory automation. latest automation technologies for realizing eco-friendly energy infrastructure, robot arms, coffee-manufacturing robots, wearable suits were the point of attraction at the show.
Japan, China, France, Germany, Hong Kong, India, Singapore, South Korea, Taiwan, Thailand, United States, Israel, Canada, Switzerland, Sweden, Finland, Poland, Armenia, United Kingdom, Netherlands, Turkey, Vietnam and Mexico showcased their latest solutions at the exhibition.
I must congratulate the organisers and team for the strict safety measures taken amidst the looming danger of Covid 19, as China and Japan were under heavy threat of the pandemic cases reported every day. Despite the odds, it was the exceptional display of organitional capabilities of RX Japan while organising the show. I also congratulate the people of Japan for their disciplined behaviour and cooperation with the organising authorities. The business was as usual – good to see all. Live long Japan. Such attitude will have a positive impact on the future exhibitions.
Nepcon Japan showcased the latest in technologies from all around the world. Some of the noteworthy technologies are listed as below:
STMicroelectronics:
Automotive-grade, 5.1 Mpixel image sensor with global shutter and rolling modes for full image resolution and performance, in NIR and RGB
The VB1940, VD1940 is a 5.1 MP image sensor with both rolling and global shutter modes. In rolling shutter mode, the VB1940, VD1940 produces a single HDR color frame output through the MIPI CSI 2 interface. This is achieved by combining a short and long exposure. In addition, the user can activate a function that converts the RGB NIR pattern to an RGGB format. Such format is compatible with any standard automotive ECU (electronic control unit).
In global shutter mode, the RGB pixels upscale the NIR image to full resolution. This innovative use of the NIR information is achieved thanks to the independent exposition of the NIR and RGB pixels.
The sensor captures up to 60 frames per second in a 2560 x 1984 resolution format. The device is fully configurable through the I²C serial interface. It also provides flexible frame-to-frame configuration changes via the use of programmable contexts. Up to four contexts can be sequenced in a versatile loop of up to 32 elements.
The sensor is designed as a SEOOC (safety element out of context). It is compliant with ISO26262 standards and ASIL-B safety levels. The VB1940, VD1940 is designed with a full set of cyber security features.
For more information visit:www.st.com/
ASMPT Limited:
Advanced packaging – enabled by Open Automation
ASMPT, a leading maker of hardware and software for semiconductor and electronics production, further expanded its customer and business contacts at Asia's leading exhibition for research and development, electronics and manufacturing as well as packaging technologies. The main focus at the ASMPT booth was on advanced packaging under the banner of the company's Open Automation concept for the automotive sector.
In the open-plan exhibition area, industry visitors could examine the automatic XFINITE epoxy die bonder for 12-inch wafers along with 0201m demo boards on the subject of high-density placement. A tabletop display provided information about WLFO. Other highlights included the SIPLACE TX micron and SIPLACE CA placement systems as well as sintering systems, clip bond, and other power packages. Many visitors took advantage of the opportunity to engage in personal technical discussions with ASMPT's experts. Many decision makers showed deep interest in ASMPT's way of combining the two worlds of semiconductor and SMT production in one innovative and powerful machine. The new SIPLACE CA processes SMT components and dies directly from the diced wafer with die-attach and flip-chip processes in the same work step – with tremendous speed and accuracy.
Restructuring as a growth driver
"The entire automotive sector is currently undergoing a profound restructuring, not only in powertrain technology," explained Yuzo Ishizaki, General Manager at ASMPT SMT Japan. "Our customers in this industry in particular are showing great interest in innovative advanced packaging solutions for things like SiP and power modules. True to our Open Automation concept, ASMPT offers this technology very fast, highly precise, process-stable and integration-capable production machines that give manufacturers the freedom to choose the extent to which they want to automate their operations at any time."
To learn more about ASMPT, please visit us at asmpt.com.
———
Analog Devices:
Automotive Ethernet Connectivity with 10BASE-T1S E2B
Automotive Ethernet connectivity is a key enabler of new, zonal architectures in automotive design and supports automotive megatrends like personalization, autonomy, and electrification. Ethernet has become the ubiquitous technology for backbone network connectivity across many industries, and it's proving to be a critical technology in the automotive world as well.
In existing automotive architectures, edge node connectivity is provided by non-Ethernet legacy networks. As systems transition to zonal architectures based on Ethernet connectivity and centralized processing, maintaining legacy network edge connectivity dictates the need for gateways to bridge from Ethernet to these legacy networks. However, bridging adds complexity, latency, and inflexibility, making systems difficult to scale and reuse.
Maintaining Ethernet all the way to the edge nodes removes this bridging function, providing a fully optimized Ethernet architecture utilizing time sensitive networking (TSN) to deliver quality of service and flexible address-based routing for dynamic network creation. The broad physical layer portfolio enables the optimal solution for all situations.
10BASE-T1S E²B (Ethernet to the Edge Bus)
Selecting a 10BASE-T1S multidrop link delivers the benefits described above while optimizing the cable harness design. ADI's E2B (Ethernet to the Edge Bus) low complexity Ethernet implementation for 10BASE-T1S simplifies the design process by removing the need for an MCU in the edge nodes.
E2B nodes are highly optimized yet flexible hardware-based 10BASE-T1S Ethernet edge nodes, perfect for Ethernet connection to edge sensors and actuators. E2B fits seamlessly into the overall larger Ethernet architecture and can be used on the same bus as other 10BASE-T1S compliant products.
For more information visit: https://www.analog.com/e2b
—————
Shimadzu:
Measuring Systems for Automotive Industry
Measuring Technology and Film Deposition Technology Offered by Shimadzu Industrial Systems for Achieving Progress and High Quality for the Automotive Industry
In recent years, the automotive industry has been expanding from conventional gasoline and diesel powered vehicles to environmentally-friendly electric and fuel cell powered vehicles. Additionally, there has been significant progress in the development of fully self-driving vehicles and technologies for reducing weight. Shimadzu Industrial Systems offers solutions based on broad experience and an extensive track record related to technological innovation for solving challenges faced by customers.
X-Ray Inspection Technology
Shimadzu started manufacturing industrial X-ray systems in 1965. Offering among the sharpest images and most user-friendly operability in the world, Shimadzu now supplies X-ray systems to the automotive industry and a wide range of other fields as well.
Leak Inspection Technology
Shimadzu started manufacturing helium leak detectors in 1954. Due to a unique analyzer tube deflection angle and outstanding sensitivity, Shimadzu has established a leading position in Japan. Systems are also available for oil-free mass production lines. 
Quantifying and Improving the Accuracy of Automotive Part Airtightness Inspections:
Achieves accurate and highly precise leak inspections, regardless of the operator's technical skill or expertise level (10-13 Pa·m3/s max. standalone detection sensitivity).
Shimadzu can offer a wide range of solutions depending on the customer's application, from manual systems to automatic helium leak testing systems for production lines or even helium recovery systems.
Shimadzu's proprietary analyzer tube configuration with a 270-degree deflection angle and a 3 L/s helium pumping rate help minimize downtime even if a large leak occurs.
Dynamic Balance Testing Technology
Shimadzu started manufacturing balancing machines in 1968. Due to needs-based technology development and outstanding software, Shimadzu now offers among the world's highest measurement accuracy and most user-friendly operability.
Achieving Higher Efficiency and Longer Life for Automotive Parts
By making various rotating parts rotate more smoothly, these systems help save energy, reduce noise, and extend service life.
Helps improve the efficiency of motive power sources and saves energy by reducing the vibration of rotating parts.
Lengthens the service life of bearings, for example, and satisfies high precision requirements for cutting tools.
Film Deposition Technology
Increasing Added Value and Productivity for the Transition of Automotive Parts to Plastic: These systems ensure high-quality film properties and offer among the highest throughput rates available in the industry for automating operations inline with injection molding machines.
Vacuum Heat Treatment Technology
Aimed at Lighter Weight, Higher Capacity, and Increased Mass Production of Automotive Parts: Shimadzu offers a rich line-up of small to large vacuum furnaces to meet the needs of various non-oxide ceramics sintering applications and improve maintainability for mass production.
For more information visit: https://www.sis.shimadzu.co.jp/
————
Amphenol
Amphenol is a leading supplier of advanced interconnect systems, sensors and antennas for a growing array of automotive applications. In addition, the company has developed advanced technology solutions for hybrid and electric vehicles and are working with leading global customers to proliferate these advanced interconnect products into next-generation automobiles. The primary solutions for automotive include antennas, electric vehicles, engine management and control, exhaust monitoring and cleaning, hybrid vehicles, infotainment and communications, lighting, power management, safety and security systems, sensing systems, telematics systems and transmission systems.
Amphenol is one of the world's largest designers, manufacturers and marketers of connectors and interconnect systems, antennas solutions, sensors and high-speed cable. Connector and connector system solutions include fiber optic interconnect, harsh environment interconnect, high-speed interconnect, power interconnect, power distribution and busbars and radio frequency (RF) interconnect products. Sensors and sensor-based product solutions include gas and moisture sensors, level sensors, position sensor, pressure sensors, temperature sensors and vibration sensors. Value-added cable assemblies include cable assemblies and harnesses, cable management products and backplane interconnect systems. Cable solutions include coaxial cable, power cable and specialty cable. Amphenol provides combiner/splitter products, flexible and rigid printed circuit boards, hinges and molded parts.
For more information visit: www.amphenol-cs.com
———–
CANDERA
HMI design with CGI Studio
Candera CGI Studio is a scalable and hardware independent HMI design software. It enables the creation of brilliant and customizable embedded UI solutions of all kinds for the automotive area and beyond. The special USP of this GUI creation tool are its user-friendly interface and the high performance representation of 2D / 3D display elements and animations.
CGI Studio comes with ready-to-use HMI controls, an AI based Smart Importer and integrated state machines enabling to display the logics with only a few clicks. The open architecture of CGI Studio allows deep integration and automatization into your company's workflow. 
With CGI Studio 3.11's ability to import directly from Adobe XD, HMI creation is now faster than ever
For users of CGI Studio, time-to-market is of high priority. This understanding is reflected in the main new features of CGI Studio 3.11. These features include an improved user interface, the award-winning Smart Importer's new ability to import graphics directly from Adobe XD, accompanying documentation to help integrate CGI Studio 3.11 into an automotive Cybersecurity environment according to the ISO/SAE 21434 standard, and a new extended Control set to speed up HMI creation.
For more information visit: https://cgistudio.at/
—————–
NOVOSENSE 
Automotive Electronic Solution enabled by NOVOSENSE
Comprehensive Analog Chip Product Portfolio of NOVOSENSE Contributes to the Rapid Development of xEVs
NOVOSENSE Microelectronics is a highly robust and reliable analog and mixed signal IC design company. Since its establishment in 2013, the company has been focusing on signal sensing, system interconnection and power drive, providing comprehensive semiconductor products and solutions such as sensor, signal chain, isolator, interface, power driver, power management, which are widely used in automotive, industrial control, information communication and consumer electronics markets.
With the mission of "Sense and Drive the Future, Build a Green, Smart and Connected World with Semiconductors", the company is committed to providing chip-level solutions to link the digital world and the real world.
For more information visit: www.novosns.com
————– 
INFINITY Engineering Products
Custom Air Springs

Vehicle designers can take full advantage of the benefits of air spring technologies by working with Goodyear Air Springs design and engineering teams to develop air springs that are optimized for specific applications.
Flex Members — Thicker Reinforced Woven Material Bellows: Goodyear Air Springs flex members are thicker and include a tighter cord than the competition, providing excellent rubber wall and internal splice strength, helping to increase the life cycle of your product and reducing cost-per-mile.
Sleeve Air Springs

Goodyear Air Springs sleeve-style air springs provide operator and passenger comfort through truck and bus driver seat springs, truck cab vibration isolation systems and ride springs for passenger vehicles and light trucks. Sleeve air springs are also ideal for use as actuators and isolators in industrial applications.
Sleeve Performance; Sleeve air springs incorporate a flexible member without the use of an internally molded bead. The flexible member is attached to the end retainers by pinching the material between the end retainers and exterior crimp rings, which are then swaged to the proper diameter. For Cab and Specialty Industrial Applications. Designed for a smoother ride in cab, or on seat for driver comfort.

Super Cushion Bellows Air Springs
Goodyear Air Springs Super-Cushion bellows air springs are superior quality products, designed and built for durability, performance and value. Super-Cushion bellows air springs operate dependably in the toughest conditions. With quality built into every Super-Cushion air spring, they are made to last.
Bellows Air Springs Styles: Bellows air springs have one, two or three convolutions in a flexible member. There are two styles of bellows designs:
Crimped design bellows air springs feature an end retainer that is permanently attached to the air spring by crimping a retainer around the built-in bead wire of the flexible member, or bellow.
Sleeve style bellows offer similar characteristic to crimped design bellows, but the flexible member is constructed without internally molded bead wires, much like that of a rolling lobe bellow. The end retainers are permanently attached by pinching the flexible member between the end retainers and external crimp rings, which are then swaged to the proper diameter.
Super Cushion Rolling Lobe
Goodyear Air Springs Super Cushion air springs give your trucks, trailers and buses the best in safety, productivity and long life. Our rolling lobe air springs provide constant-level hauling and deliver trouble-free service.
Improve Safety and Load Hauling Stability: Super Cushion air ride springs offer a quiet, cushioned ride that helps improve driver comfort by reducing fatigue, which keeps them more alert. On rough roads, vehicles with Goodyear Air Springs Super Cushion rolling lobe air bags bounce less than those with steel springs, helping drivers remain in control. Plus, cargo stays safer with improved protection from shock and vibration.
For more information visit: https://infinityairsprings.com/
————
ECG-KOKUSAI Co Ltd.
Coil tester
Impulse Winding Tester DWX Series – DWX-01A (1000V) – 05A (5000V) – 10(10000V)

Definitive low inductance coil test!
Clear waveform display of 10μH coil
With the advance requirement of miniaturization and high frequency technology of coil products, the DWX tester is designed to test other coils and low inductance coils used in high end electronic components. Through the use of impulse power source with high speed switch , highly efficient input circuit, and high speed A/D sampling circuit, the DWX tester can offer a new solution to the low inductance coil tests.
How does the impulse windign tester work?

The impluse coil-winding tests the electrical characteristics of coil winding without damaging the sample. The prerequisite conditions for quality of a coil can be detected at just a glance. The detection is carried out when the same electric impulse by capacitor discharge is applied to the master and the test coils. The voltage dacay waveform is generated in response to the impluse, related to the Q-factor and inductance (impedance) of the coil. In this sense, the tester can detect turn and layer short, the differences in the number of turns and the matericak of the core. If high impluse voltage is applied, the poor insulation will appear as a corona of layer discharge.
For more information visit: http://www.ecginc.co.jp/english/
————
TCS Autoscape – Autonomous Vehicle Solutions
The TCS Autoscape – Autonomous Vehicle Solutions suite accelerates AV development and drastically improves a manufacturer's time-to-market.
The solutions offer end-to-end capabilities across vehicle engineering, data management, and algorithm development and deployment.
TCS partners with leading technology and solution providers to help customers seamlessly build their AV technology stack.
In their endeavour to shape the future of mobility, global car manufacturers are racing to develop SAE Level 5 autonomous vehicles (AV).
To develop fully autonomous vehicles, manufacturers have to efficiently manage myriad technology and business challenges. Among these are collecting and analyzing petabyte-scale driving data. Technology teams then use the data to develop and deploy algorithms to guide AVs in the real world.
Autoscape facilitates the development of AVs using leading-edge technologies such as artificial intelligence (AI) and machine learning (ML) to transform the car into an agile, customer-centric product. The solution suite also improves the productivity and quality of vehicle data management services. TCS' proprietary Machine First Delivery Model helps customers build complete AVs by accelerating time-to-market and optimizing capital expenditure.
To make L5 AVs a reality, manufacturers must harness the right data. To achieve this, engineering and IT teams need to: 
Seamlessly collect and manage petabyte-scale autonomous driving data from in-vehicle recorders.
Search, analyze, and interpret petabyte-scale data collected from autonomous vehicles across multiple test locations.
Optimize the life cycle management of AV data and ensure secure access to globally distributed teams.
Curate perception data from sensors such as cameras, lidars, and radars and generate training datasets at scale.
Ensure robust verification and validation of AV algorithms to ensure passenger safety.
Securely deploy software updates to AVs in near real time.
Autoscape leverages intelligent, agile, automated, and cloud capabilities across vehicle engineering, algorithm development, application life cycle and data management, and vehicle validation.
Autoscape comprises the following features: 
AV data services: Comprehensive compute infrastructure architecture, data management solution, AI workbench, and toolkits to manage AV data and accelerate AV development.
TCS Data Annotation Studio:Data curation solution with cost-effective workflow orchestration, model management, and best-in-class AI tools.
Smart validation: A simulation-led validation platform that is coverage-driven and enables AI-enhanced test case and scenario generation, and true edge case identification. The solution accelerates time to market, significantly reduces cost, and enhances the validation process.
Application life cycle management (ALM):This solution is underpinned by TCS' ALM methodology, solutions, and industry-leading partner ALM solutions.
For more information visit: www.tcs.com/
———-
SEOUL ROBOTICS
LV5 CTRL TWR – A first of its kind 'Autonomy Through Infrastructure' solution
Level 5 Control Tower (LV5 CTRL TWR) is an autonomous fleet system that equips mesh network of sensors and computers on infrastructure to drive vehicles without requiring that any extra hardware to be placed on individual vehicles.
Seoul Robotics is in the early stage of commercial deployment with automotive OEMs to automate last-mile fleet logistics at their manufacturing facilities. Beyond OEMs, LV5 CTRL TWR can to transform fleet operations for a wide range of business applications ranging from vehicle distribution centers to car rental companies and trucking logistics.
LV5 CTRL TWR is a safe and reliable autonomous driving system, for use within controlled logistics grounds and parking lots. It performs in both indoor and outdoor environments, and in adverse weather conditions to provide 24/7 autonomous driving.
Hundreds of vehicles can be autonomously driven simultaneously in a controlled network, safely navigating around obstacles and other vehicles, with data from sensors on the infrastructure.
SENSR is an extremely robust and accurate 3D vision platform for LiDAR and 3D sensors. SENSR enables data from hundreds of sensors to be simultaneously fused, calibrated and processed with deep learning AI in real time, providing the localization information of all cars, personnel and physical entities within the LV5 CTRL TWR's coverage area.
Seoul Robotics has partnered with major German automotive OEM BMW, and with the largest telecommunications company in Korea and leading provider of autonomous driving system 5G connectivity, KT, to commercialize LV5 CTRL TWR.
For more information visit: https://www.seoulrobotics.org/
———–
VicOne
With a vision to secure the vehicles of tomorrow, VicOne delivers a broad portfolio of cybersecurity software and services for the automotive industry. To address the rigorous needs of automotive manufacturers, VicOne solutions are designed to secure and scale with the specialized demands of the modern vehicle. VicOne is powered by a solid foundation in cybersecurity drawn from Trend Micro's 30+ years in the industry, delivering unparalleled automotive protection and deep security insights that enable our customers to build secure as well as smart vehicles.
For more information visit: https://www.vicone.com/
——————
JHC Technology
JHC Technology is a professional industrial rugged computer manufacturer with more than 20 years of experience. JHC provides solutions for product series including embedded box PC, industrial touch panel PC, industrial multi-touch display, in-vehicle computer, edge AI GPU computer, automation controller, and Single-board computer (SBC) in response to different vertical market demands. The company guarantee two years of product warranty and support long-term supply.
JHC TECH's In-Vehicle Computing Unit Supports ADAS Open Road Data Collection
In recent years, the automotive industry has been rapidly developing, paving the way for many innovations and new trends. With the rapid increase in consumer demand for high-performance cars, commercial vehicles with autonomous driving are gradually gaining recognition in the market. Safety is the most critical factor in the development process of autonomous vehicles. Advanced Driver Assistance Systems (ADAS) is one of the key active safety systems for vehicles, closely related to the vehicle power system, brake system, and steering system. ADAS vehicle control system requires high reliability.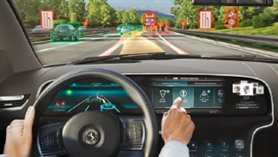 Automotive testing and functional evaluation is the most important part of confirming and improving smart driving functions, and its importance does not require any explanation. ADAS is one of the fastest-growing safety applications in intelligent networked vehicles, using a combination of sensors, cameras, and displays to provide a larger driver visual range and respond to dangerous situations in case of driver negligence.
For more information visit: https://www.jhc-technology.com/
———————-
PERSOL Cross Technology
Transportation & Mobility – OEMs and innovators are redefining the future of mobility with industry-leading 3D EXPERIENCE solutions.
Explore Industry Solutions in our Virtual Vehicle Innovation Showroom
Transform future vehicle innovation: The next generation of new vehicles is accelerating faster than ever before. 3DEXPERIENCE platform can accelerate the development of your sustainable vehicle; including key domains of VEHICLE CONCEPT DESIGN, VEHICLE ENGINEERING, and VEHICLE MANUFACTURING. The next generation of new vehicles is accelerating faster than ever before.
Transportation & Mobility Solutions: Running on the 3DEXPERIENCE platform, Persol's industry solutions deliver secure collaborative capabilities for real-time process simplification and acceleration across time-zones and domains of expertise. All solutions enable industry best practices out-of-the box, facilitating deployment, use and standardization. At the same time, they can be easily combined and scaled according to the needs of any user, enterprise or innovation ecosystem.
For more information visit: https://www.persol-pt.co.jp/en/
———–
WAS Automotive Lighting Manufacturer
WAS company is located in Poland, specializes in the production of lamps and reflective devices used in the automotive industry. The company is operating in the market since 1979. It uses the most modern technologies in the industry to offer top-class solutions in the field of automotive lighting. The company combines innovation with care for the environment, and openness to new trends with a thorough analysis of clients' needs.
For more information visit: https://www.was.eu/