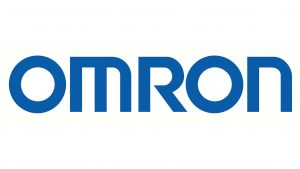 OMRON has recently introduced the third wave of factory automation (FA) control devices built on a common design platform. This is to ensure unified product specifications, for further innovation in control panel building.
Based on a wide range of products, OMRON has been continuing to work for the innovation of making control panels which house and control FA devices on the production front line. OMRON unified the design and size of FA devices, and introduced products which are built with the company's proprietary wiring technology "Push-In Plus Terminal Block." The technology is primarily used for device and control panel makers in need of "downsizing and space-saving" of FA devices and control panels, "expedited delivery" and "response to globalization."
The 1st and 2nd wave of Value Design Products were introduced in April & October 2016 respectively.  They have been adopted on the front line of manufacturing by more than 7,000 global companies and received a high evaluation. For example, a manufacturer of semiconductor production equipment reduced the control panel size by 30% and the wiring lead time by half, post adoption of OMRON's Value Design products.
The third wave of 36 models in 4 categories can achieve even simpler wiring with a wider product range. They are in high demand at client production sites which have adopted the first and second wave products.
Major additions to product line-ups
XW5T Terminal Blocks: 
Models with multi-tier terminal blocks a width of 5.2-mm and 6.2-mm join XW5T Terminal Blocks.
Their maximum applicable wire size is expanded*. This expanded line-up can save space and reduce wiring work in more control panels.
G70V I/O Relay Terminals:
Models in which wiring can be crossed-over join G70V I/O Relay Terminals to reduce wiring work by 25% compared to the previous models.
K7L-[][]B Liquid Leakage Sensor Amplifiers:
New models with sensor disconnection detection supporting plus common connection are added to respond to the revised SEMI-S2.
S8VK-S Switch Mode Power Supplies:
30-W models, smallest class capacity are added to released 60-W, 120-W, 240-W and 480-W models for wider applications.
* Maximum applicable wire size with stranded wires: 2.5 mm2/4.0 mm2
For product details, please visit: http://www.ia.OMRON.com/solution/panel/