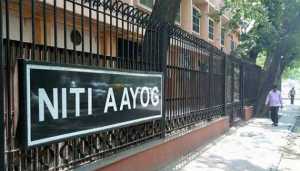 The advisor (infrastructure connectivity) of Niti Aayog, Anil Srivastava, said there was a need to give a thought to encourage the use of electric bikes, by converting or retrofitting conventional bikes that run on petrol, to reduce pollution at the inauguration of the urban mobility lab.
The initiative was launched at a three-day workshop organized by the Pune Municipal Corporation (PMC) and Rocky Mountain Institute (RMI), with an aim to accelerate the design and implementation of sustainable mobility solutions. Pune was selected in Niti Aayog and RMI's "Grand Challenge" as India's first Lighthouse City for mobility solutions.
Srivastava said that converting conventional bikes into electric vehicles can be achieved in a short span of time. "The plans towards meeting the target can be worked out in the next few years.
The issues of urban mobility are complicated and there is a need to redefine the policy framework that takes into account the urban as well as the rural areas and population," he said.
"We also need to break the silos between different government departments, after which an integrated set of solutions must be put into place. The state governments need to be very proactive and should lead the way," he added.
Kunal Kumar, the mission director (Smart Cities) of the ministry of housing and urban affairs emphasized on stronger leadership to meet and implement the solutions in an efficient manner. "There is a need to work out quick solutions, like removal of encroachments from footpaths and cycle tracks, to encourage non motorized transport options along with using data on open platform pertaining to the public transport services like the Pune Mahanagar Parivahan Mahamandal Limited (PMPML)," he said.
"The city has about 94km of cycle tracks. There was a plan to extend them in another 124km along with 790 parking lots," PMC additional commissioner Sheetal Ugale said.