With the onset of the pandemic, there was one thing that multiple industries adopted overnight – digital transformation. Rapid transformation that was to happen in 5 years took place within 6 months. The accelerated adoption will continue through 2021 in the areas of AI and intelligent industrial automation.
Video analytics powered by computer vision revolutionized risk mitigation and management, automated monitoring and security, and helped to achieve operational efficiency in industrial environments. Keeping the growth prospects in mind, amalgamation or advances of computer vision with different technologies will dominate the year 2021.
Here are top 9 Computer Vision trends that will dominate the Industry in 2021:
Vision for Safety: Ensuring Public and Workplace Safety
Workplaces across the globe are facing challenges presented by COVID-19, cultivating safe organizational culture is more important than ever. The US federal agency OSHA (Occupational Safety and Health Administration), requires that employers protect employees from workplace hazards that can cause any illness or injury. New safety protocols and new daily routines have been introduced for a better approach to safety programs.
Technology is playing a key role in facilitating changes enforced, Vision intelligence is already being utilized by many industries worldwide to implement safety. HSE video anomaly detectors have proven to be effective for automated monitoring and analysis to find anomalies like an absence of Safety Masks and PPE (Figure 1) and other necessary regulations like social distancing (Figure 2) for employee safety.
Surely adoption of such best-of-breed AI and computer vision solutions will strengthen HSE initiatives in 2021.
Vision for Quality Inspection: Automating Anomaly Detections
Production quality is of utmost importance and failure is not an option in a fast-paced inductile operating conditions. Computer Vision-based visual inspection solutions have demonstrated clear advantages over conventional methods of human inspections and traditional rule-based machine vision applications. 
One of India's largest electronics manufacturers has adopted the technology to automate PCB production monitoring and detect detection (Figure 3). High-quality image data of produced printed circuit boards (PCBs) is used to check for 20+ anomalies and defects.
Other industries like Food and Beverage, Automotive, and Steel are also leveraging computer vision for automating and optimizing visual inspections (Figure 4).With reduced workforce and declining margins this year, 2021 would be the crucial year when more industrial leaders will look to leverage AI and Computer Vision based inspections to achieve Golden Quality, given the accuracy, flexibility and low cost that the technology brings.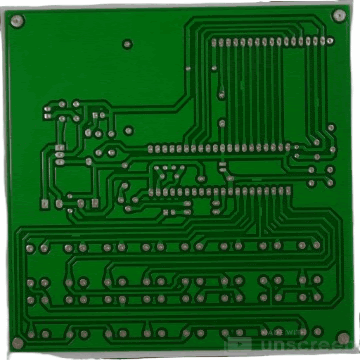 Vision for NDT: Thermal Imaging Analysis
Thermal cameras were primarily developed for the military purpose, as a night vision tool for surveillance; nowadays with decreased prices, a broader field of applications are opening up.
One such application is augmented non-destructive testing Computer Vision. The solution detects defects and marks the area of interest where there is a high probability for defined defects/anomalies using radiology images taken through NDT techniques.
Automated Vision based inspection widens the "visible" spectrum (Figure 5) and can detect metal surface defects (eg. welding defects); invisible to the human eye.

Another very interesting applied application of thermal imaging data is to understand how the surface cover of the Peruvian Andes glaciers, shrunk by about 30% in the last few decades, and is affecting the melt rate. It poses a serious threat to the water supply of the people living in the Ancash region of Peru. Rosie Bisset, a researcher at Edinburgh University, is mapping the surface of some of these highest glaciers in South America using data from drones equipped with thermal imaging cameras.
Advanced implications of computer vision and deep learning technologies will help such analysis, studies and experiments in upcoming years.
Vision in real-time: The rise of Edge Computing
Edge computing refers to technology attached to physical machines, it allows for the data to be processed and analyzed where it is collected, as opposed to it being done in the cloud or at a data center. This is highly useful for industries where network outages are expected.
The advancements in edge computing are solving the problems of network accessibility and latency. For computer vision, this has helped to respond even better in real-time, and only move relevant insights to the cloud for further analysis.
In one such industrial use case, software deployed on edge, automates cycle time monitoring of labor-intensive processes (Figure 6). The Edge Box connects to multiple cameras or VMSs (Video Management Systems) and detects anomaly occurrences in near real-time. It automatically records cycle time data across the entire operation to get a full-picture of the team's productivity.
It enables engineers, trainers, quality teams, team leaders and line operators to examine every step in the manufacturing process with Video Analytics; saving hours of human labor required for manual cycle time monitoring and optimizes production by identifying bottlenecks in real-time.
In 2021, video analytics software on edge will provide a viable option to business needs; for faster computation, high data security, and real-time insights.
Vision with helping hands: Triangulation with Sensor Data
New advancements are improving the integration of sensor and vision data, through intuitive control interfaces, powerful edge computing and efficient closed-loop information exchanges.
For instance, Video Analytics is unleashing new frontier for automated surveillance cases in Military and Defence. The ability to automatically detect events and alert security personnel have made a big contribution to physical security at national borders. Advanced perimeter monitoring systems collect varied forms of data (sensor data, video feeds and drone imagery) from multiple touch points and triangulate them to provide real-time insights (Figure). The integration provides a multi-layered security system with features like intrusion detection, unidentified object detection, vehicle detection and user access control.
In 2021, the advanced capabilities to integrate physics, heuristics and machine learning-based models will be explored to co-relate vision anomalies with sensor anomalies and generate actionable insights. The focus will be on development on such frameworks, capable of integrating asset monitoring and diagnostics data with video insights. It'll create an eagle's view for the industrial supervisors that will help in diagnosing asset downtime, track anomaly sequence timeline, and implement plant safety.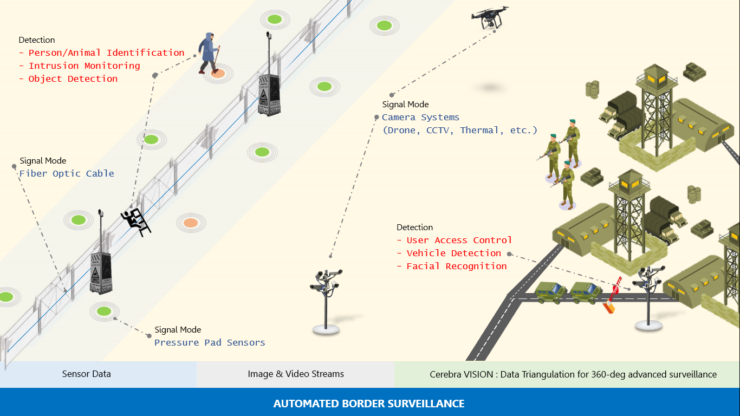 Vision on its own: Closed Loop Solutions
A closed-loop control system is a system in which the performing action is dependent on the system generated output.  Where we have achieved to implement such systems with ML and IIot for data analytics, implementing a closed-loop on Computer Vision-based systems have been challenging because of model accuracy and reliability issues.
In the last decade, we have seen tremendous development in vision-based closed-loop solutions. One simple example is automated user access control by facial recognition.
The maturity of vision-based control can be realized in the development of autonomous cars and unmanned vehicles. Vision systems control vehicle movements in real-time for any user-defined desired trajectory by only using visual feedback; when conventional sources of accurate position/orientation data (e.g. GPS/IMU) are not available.
In 2021, we'll see many closed-loop vision systems being developed for industrial use cases that go far beyond detecting and recommending, in order to apply the action to reduce the loss of time and production. It will optimize the process and system will control process parameters without any interaction with the operator.
Vision on steroids: Auto-annotation and training
The sophistication of computer vision models depends on the volume and quality of the data it is trained on. Data annotation requires a human workforce, internally sourced or outsourced, manual annotation is a tedious and sometimes complicated task. It needs specialized workforce training and annotation tools, and also needs to track annotation quality and speed. It extends the project timeline, increases cost and is prone to human error.
With advances in AI, new computer vision platforms are being developed that helps AI teams to automate data labeling and future-proof their training workflows (Figure 8). AI helps to minimize errors and ensures faster data throughput.
In 2021, we'll witness end-end automated solutions for image and video annotation. With dozens of companies using AI to detect damages/anomalies in cars, pharma product packaging, oil rigs, pipelines or to monitor safety at the workplace; such automated automation tools and training workflows will enhance the quality and will seamlessly fuel data pipelines for faster activation of computer vision applications.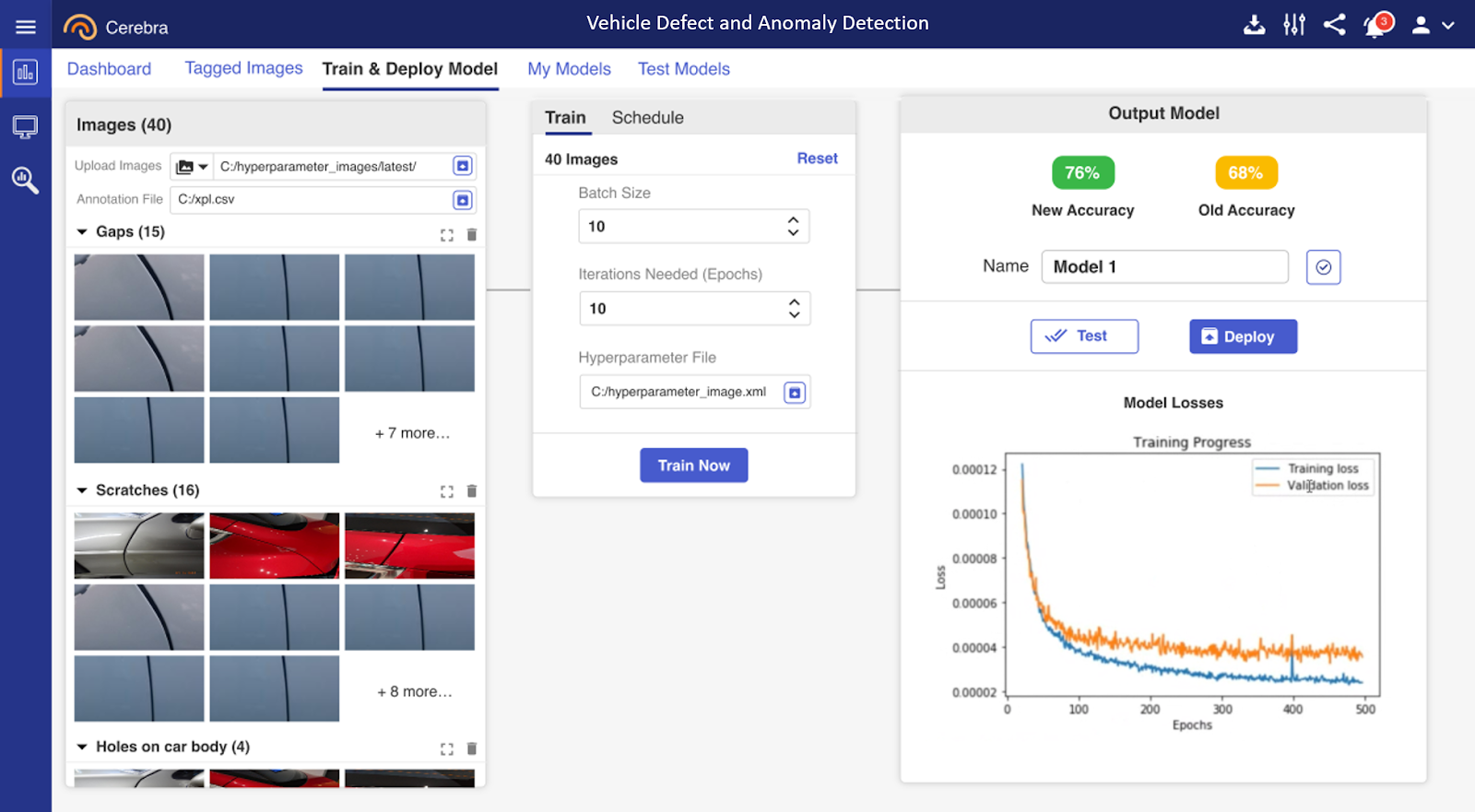 Vision on the Go: SAAS Video Analytics Solution
The usual bottleneck of implementing an industry-wide video analytics solution is the hardware upgrade which costs a ton in a conventional surveillance system.
We are witnessing a rise in Video Analytics softwares, which can seamlessly integrate with existing infrastructure and can provide insights on the go. Softwares are being trained on over 300 different parameters for sensitive tracking with minimal false alarm rate, offer quick and easy implementation without significant hardware expenses. Softwares are customizable and easy to scale, saving both cost and time.
In 2021, we'll see advancements in computer vision-based softwares to dynamically change any camera to AI model mapping at any time.
Vision with a reason: AI Explainability
Computer vision models have a widespread application from simple object detection to event tracking. The accuracy of models has ascended to 95% – 99% leaving most of the business heads impressed. However, understanding the reasons behind detections or actions is equally important in assessing trust in a model.
In an experiment by students at the University of Washington, they trained one computer vision-based neural network to differentiate between dogs and wolves with a certain dataset. The model surprisingly didn't learn the differences between wolves and dogs but instead learned dogs were on grass in their picture and that wolves were on snow.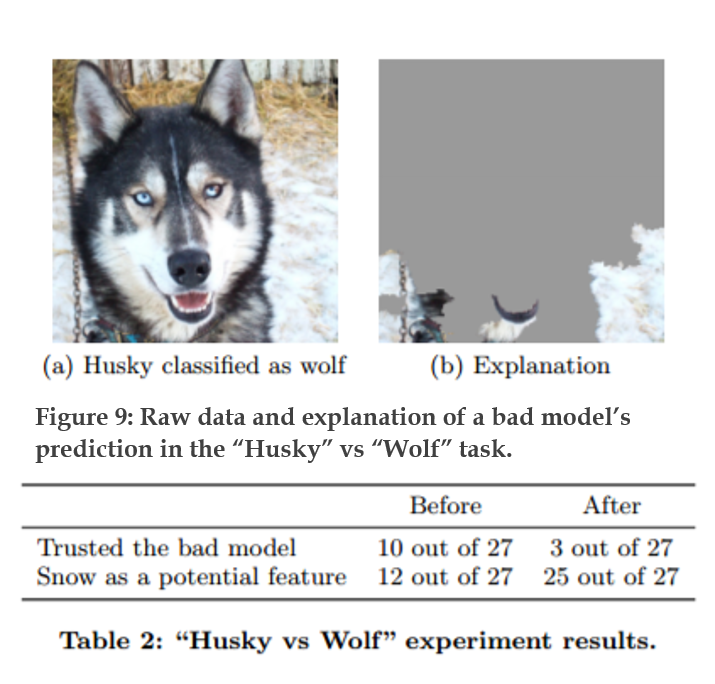 To fulfil this requirement there are novel AI-models explaining image classification or segmentation. These computer vision and machine learning models provide the reasoning behind the predictions made without subjecting them to human interpretation.
In upcoming years, we'll see more researchers come up with tools and frameworks to understand and interpret the computer vision model behavior and performance.
Conclusion
According to Gartner, "The global computer vision market size was valued at USD 10.6 billion in 2019 and is expected to grow at a compound annual growth rate (CAGR) of 7.6% from 2020 to 2027."
Vision Intelligence will play a key role in the Post-COVID industrial world. With the spike in digital transformation adaptation in the last 9 months; the acute need of advanced automation in the manufacturing industry; a surge in demand for vision-guided quality inspection systems; increasing favorable government initiatives for worker safety, we expect an exponential growth in the market.