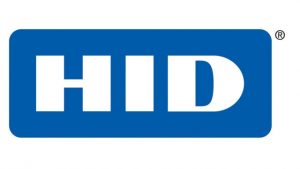 HID Global, a worldwide leader in trusted identity solutions unveiled their latest Direct-to-Card (DTC) printer/encoder line, bringing new convenience and security features to its proven entry-level offering while reducing ID card printing expenses for cost-conscious organizations. HID Global participated in Secutech India 2018 being held from April 5-7 2018 in Booth: B-7A, where they launched the DTC1500 printer/encoder in India.
Visitors at Secutech India 2018, one of the largest global marketing platform for the Security and Fire Safety industry, saw HID's Mobility and Latest Smart Card Solutions including demo of their mobile access control solutions and Direct-to-Card Printer/Encoder.  Visitors got hands-on experience of how security challenges are being addressed on a daily basis.
"Our latest printer/encoder enables organizations to issue counterfeit-resistant cards and IDs at a fraction of the cost of comparable alternative solutions, without sacrificing quality, by adding high-capacity consumables, new security features and enhanced capabilities," said WeiJin Lee, Regional Director, Secure Issuance, APAC HID Global. "The DTC1500 printer/encoder delivers the most popular features of our desktop printer line and is ideal for government ID projects, universities, colleges, primary and secondary education, healthcare facilities and small-to-medium businesses."
HID demonstrations at the show include:
HID Mobile Access, powered by Seos: HID Mobile Access capabilities, including support for wearables such as the Apple Watch and Android Wear, plus HID Mobile Access Portal and App software developer kits (SDKs) that enable partners and end-users to create innovative, customized mobile access solutions (that can be fully integrated into their back-end systems). The solution supports NFC and Bluetooth Smart that enables HID Global's "Twist and Go" gesture technology.
DTC1500 printer/encoder: The new printer/encoder contains built-in security features including a new customer watermark capability for applying transparent logos, symbols, text and other permanent security images within the overlay panel. A unique data protection feature makes information printed within the resin panel unreadable, and additional security is available through standard password protection and AES 256 data encryption.
The hardware is low-cost, high-capacity and has half-panel color ribbons which helps reduce the cost-per-card significantly without any compromises on the quality.