K78T-500R3/1000R3 Series
MORNSUN K78 series are non-isolated regulators known for compact size, high efficiency and compatible with traditional LM78xx linear regulators. New SMD packaged K78T-500R3/K78T-1000R3 series are introduced to meet the reflow soldering production requirements. These can be  widely used in industrial control, grid power, instrumentation, mining and other related industries.
Features: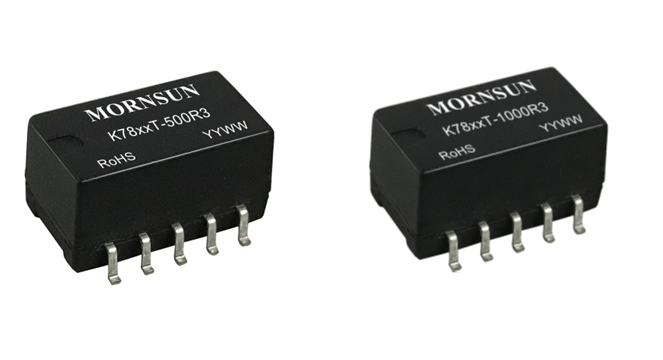 SMD package
High efficiency up to 95%
No-load input current as low as 0.2mA
Operating temperature range: -40℃ to +85℃
Output short circuit protection
Meet UL62368, EN62368,IEC62368 (pending)
 K78xxM-1000R3 Series
MORNSUN expands new non-isolated switching regulator K78M-1000R3 series to further meet the market demand for 1A output.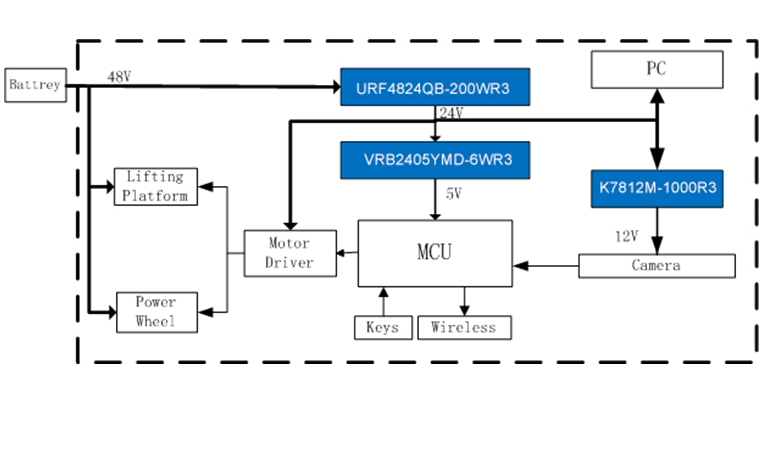 Applications:  Logistics robot, etc.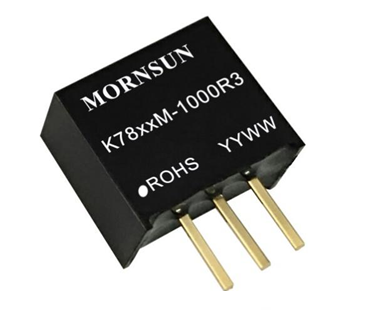 Features:
High efficiency up to 96%
No-load input current as low as 0.3mA
Operating temperature range: -40℃ to +85℃
Support the negative output
Output short circuit protection
Pin-out compatible with LM78XX linear regulators
Meet UL62368, IEC62368, EN62368 (pending)
For more information visit www.mornsun-power.com